Egyptian Pulls Off Masterstroke Crossing English Channel on Wheelchair
Haitham Adel has officially become the first wheelchair swimmer to cross the English Channel in a relay.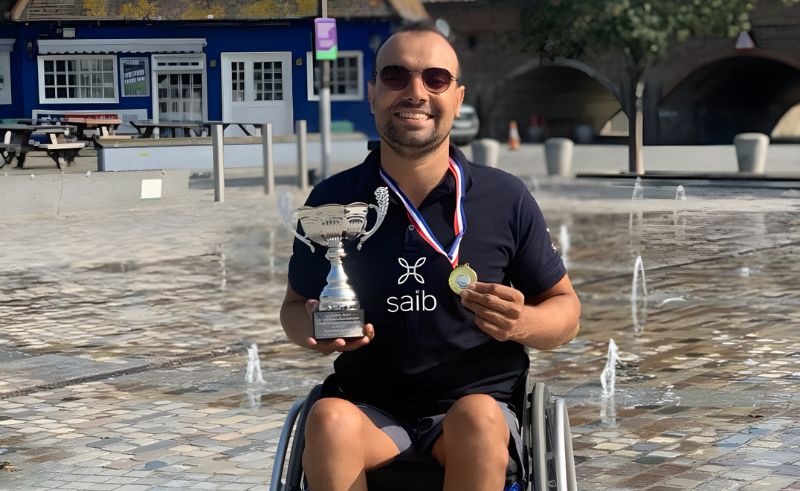 Haitham Adel, an Egyptian wheelchair swimmer, crossed across the English Channel with his team 'El Katiba 101', making him the first swimmer on a wheelchair to brave the feat in a relay. The ambitious swimmer, joined by his four team members, completed the 33 KM swim in 12.5 hours on August 25th.

Paddling from the early dawn at 2:50 AM all the way until 3:25 PM, the team swam without stopping until the channel was crossed, alternating efforts around the hour.
The difficulty of the swim, however, left little effect on the swimmer's will of steel. Inspired by renowned Egyptian open water swimmer Abdellatief Abouheif, also known as the Crocodile of the Nile, Adel committed to rigorous training for nearly two years to finally make his dream a reality.