Everything You Need To Know About Creative Industry Summit 2023
Scheduled from September 23rd to the 25th, Creative Industry Summit's annual conference returns at Cairo Business Park.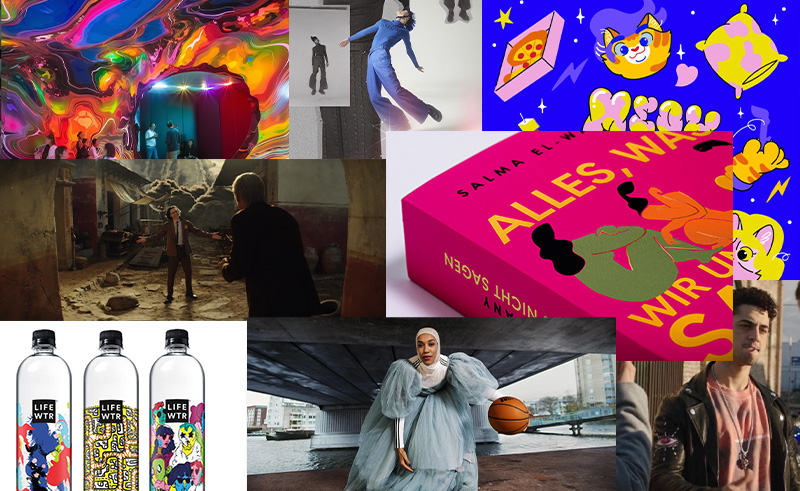 The Creative Industry Summit's annual festival (C-S) is poised to once again captivate minds and ignite imaginations from September 23rd to the 25th at Cairo Business Park. Established in 2014 by entrepreneurs Mai Salama and Neamat Khalil, C-S went from a niche conference into the Middle East's leading gathering of creatives, innovators, dreamers and doers.
For nearly a decade, the summit has provided a dynamic platform for individuals with a passion for driving change in the creative landscape, and championing collaboration across the region. Along with year-round events and mentorship programmes, C-S has provided a haven for those navigating an ever-changing world, an intersection where visionaries meet and ideas take flight, providing them with the guidance, tools and resources to embark upon their respective journeys.
"The feedback we've received over the years is quite diverse, ranging from the creation of job opportunities and providing a space for learning and personal growth," Mai Salama, Founding Partner Creative Industry Summit tells CairoScene. "I think we've become known for firsts, and this year's summit will be our largest to date, in terms of everything we have to offer."
This year's summit will feature more than twenty meticulously curated tracks covering a vast swath of the global creative economy and a diverse lineup of global and regional changemakers, creatives and storytellers. From the digital frontier of Web3 to the realms of startups, advertising, media, the Cannes Lions, art, marketing, digital innovations, and content creation, C-S leaves no stone unturned in exploring the creative universe through a multitude of talks, panel discussions and workshops.
"The annual festival is a celebration of creativity spanning various industries. This year, our primary focus revolves around AI and fintech, attracting attendees seeking to learn, connect, and find inspiration," Naemat Khalil, Founding Partner Creative Industry Summit, says. "We're also challenging ourselves this year, pushing the boundaries of sustainability by reducing our plastic usage and waste, and collaborating with sustainability partners."
As C-S approaches its tenth year, it continues to be a beacon for creativity and innovation in the Middle East, fostering connections, inspiring transformation, and propelling the region's creative industries toward a promising future. As Salama says, "It's where creatives want to be seen."
For tickets to the Middle East's biggest gathering of creatives this September, head to creativeindmena.com
RODGER WERKHOVEN - NETHERLANDS
2023: Executive Creative Director on appointment of iO
2022: Industry Creative Director on Invitation of OpenAI
Talk: Balancing AI and EQ: Guiding the Creative Revolution
Rodger Werkhoven is an accomplished creative director with over three decades of expertise. He specialises in the seamless integration of creative technology within the creative industry. Throughout his career, Werkhoven has collaborated with renowned brands and enterprises, including DDB, Ogilvy, BBDO, McCann, Havas, Dentsu, and WPP, amongst others. His work has garnered recognition and accolades at prestigious festivals like the Cannes Lions, where he secured awards like the Integrated Lion and the Cyber Lion.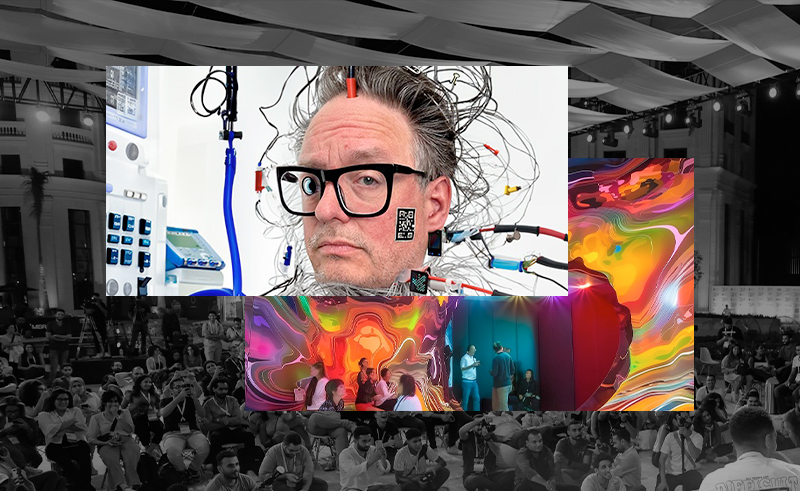 ALI SELIM - EGYPT
Director and Executive Producer of Marvel's Secret Invasion
Talk: Be The Reference
Egyptian-American filmmaker Ali Selim founded his own production company, Departure Films, in 1989, and directed over 800 commercials in his career, including a YMCA public service announcement that earned the prestigious Gold Lion at the 1991 Cannes Advertising Film Festival. Recently, Selim served as an executive producer and director for all six episodes of the new Disney+ Marvel series, 'Secret Invasion'.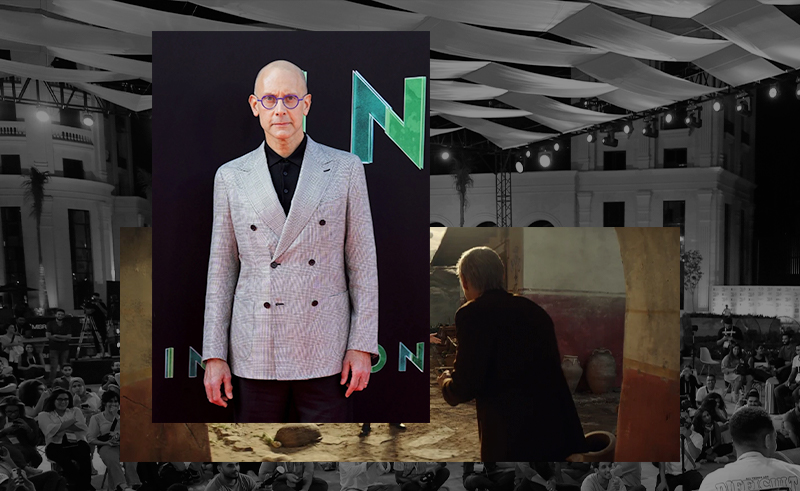 TOM EEREBOUT - BELGIUM
Fashion Director
Talk: Dressed To Kill: Celebrity Stylists
As fashion director, Eerebout's clientele encompasses a wide array of world-famous artists like Lady Gaga, Kylie Minogue, Rita Ora, Banks, Austin Butler, and Sylvie Kreusch. In 2021, Eerebout launched his first eyewear collection in collaboration with Antwerp-based company Komono.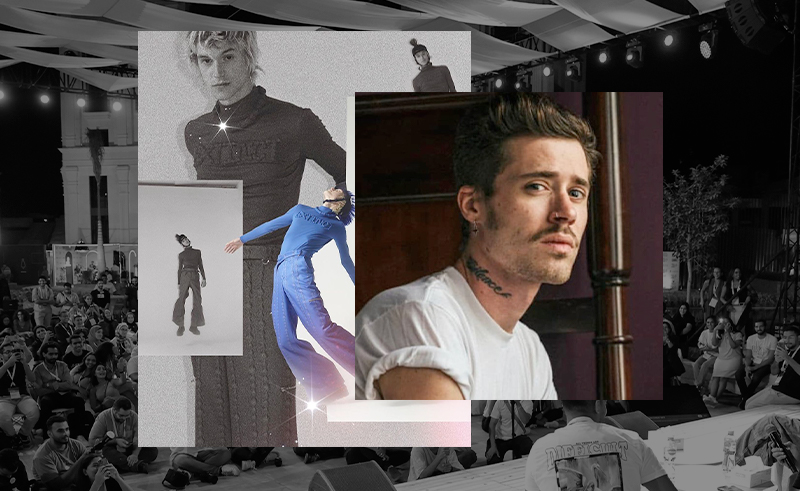 ADAM ELSHARKAWY - EGYPT
Actor, Allamz
Panel Discussion: A 5-Round Journey
Best known for his role in 'Newton's Cradle' (2021), where he starred alongside Egyptian star Mona Zaki, Egyptian actor Adam Elsharkawy recently landed his first leading role in the Egyptian film 'Five Rounds' (2023).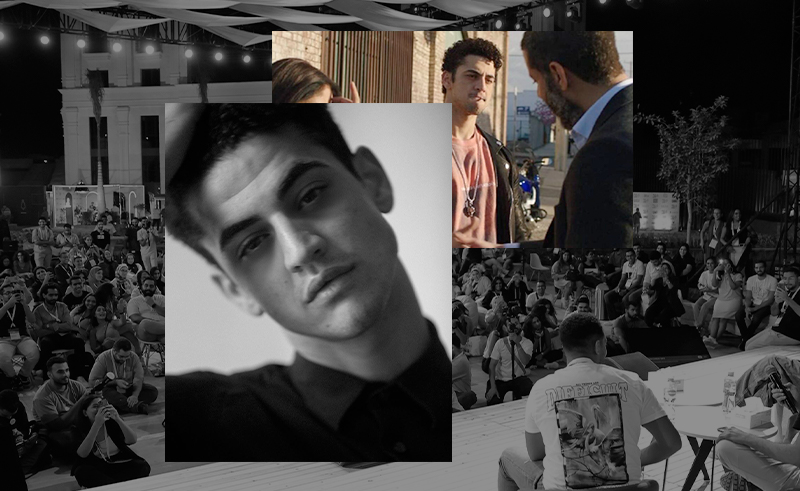 ALI REZ - UAE
Chief Creative Officer, MENAP, IMPACT BBDO
Talk: Be The Reference
Ali Rez leads creative output for IMPACT BBDO Group in the Middle East, North Africa and Pakistan. His work secured the agency's No.2 global ranking on the WARC report, and he's won over 750 international awards, including the Cannes Lions Grands Prix.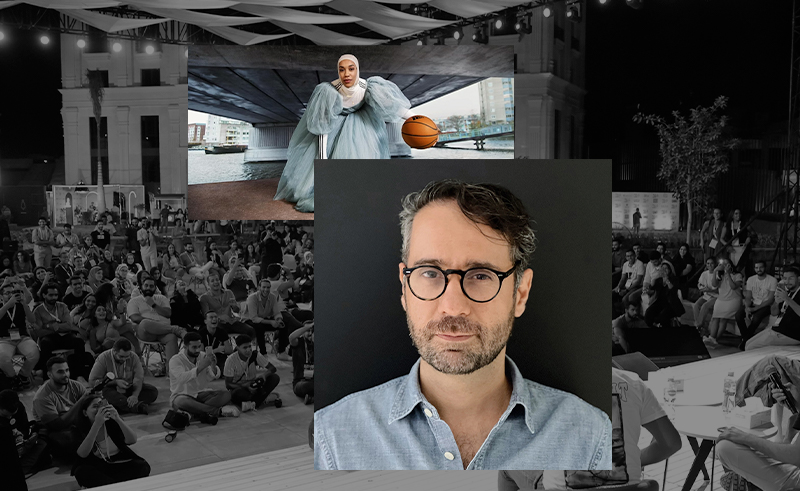 LAMISE NEGM - EGYPT
CSR Advisor to the Governor, Central Bank of Egypt
Talk: The Power of Networks: Building Support Systems for Women in the Creative Economy
Lamise Negm, an influential figure in banking and social responsibility with over 35 years of experience, serves as the Head of the Sustainable Development Committee at the Federation of Egyptian Banks. She was also the first woman on the Board of Directors of Misr for Central Clearing Depository and Registry (MCDR), a financial institution involved in clearing and settling financial transactions in the stock exchange.
SALMA EL WARDANY - UNITED KINGDOM
Author, Broadcaster, Speaker BBC
Talk: Crafting a Narrative: How To Tell Your Story
Salma El Wardany is an author, poet, international speaker and presenter regularly hosts shows on BBC Radio London, BBC 5Live, BBC Radio 4, and BBC World Service, where she recently produced a documentary on Doha's housewives in the lead-up to the 2022 World Cup. El Wardany gained global recognition with her novel, 'These Impossible Things' (2022), an exploration of the female experience and the nuances of culture, faith and sex. The book was celebrated as a Today Show Book Club Pick and a Marie Claire Book Club Pick.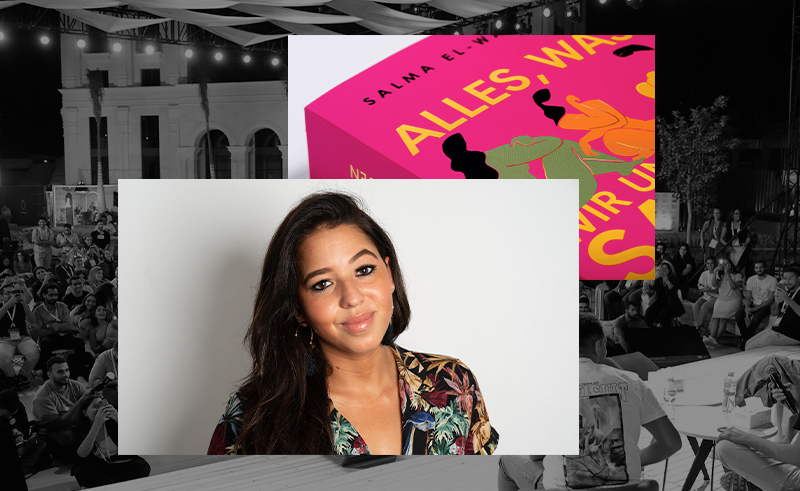 MAURO PORCINI - USA
SVP & Chief Design Officer, PepsiCo
Talk: The Human Side of Innovation
Mauro Porcini serves as PepsiCo's inaugural Chief Design Officer, where he introduced design thinking into the company's culture and led innovative design approaches across its extensive brand portfolio, impacting everything from products and packaging to events, advertising, and digital media.
GIANMAURO VELLA - UAE
VP & Head of Design, Greater China, Asia Pacific, Egypt, Middle East, Gulf, Africa-South Africa, PepsiCo
Talk: How to Leverage Design & Design Thinking to Unlock and Reinforce Brand Desirability & Brand Love
Vella utilises creativity, curiosity, and design thinking to create effective brand narratives and experiences within PepsiCo. He establishes and promotes a design-centric culture in various regions within the company, leading both the in-house teams as well as external partners on his mission to promote a new way of thinking.