New Study Reveals the Mysteries of Ancient Egyptian Psychedelic Drink
The study analysed an ancient drinking vessel used in ceremonies honouring the ancient Egyptian dwarf deity Bes.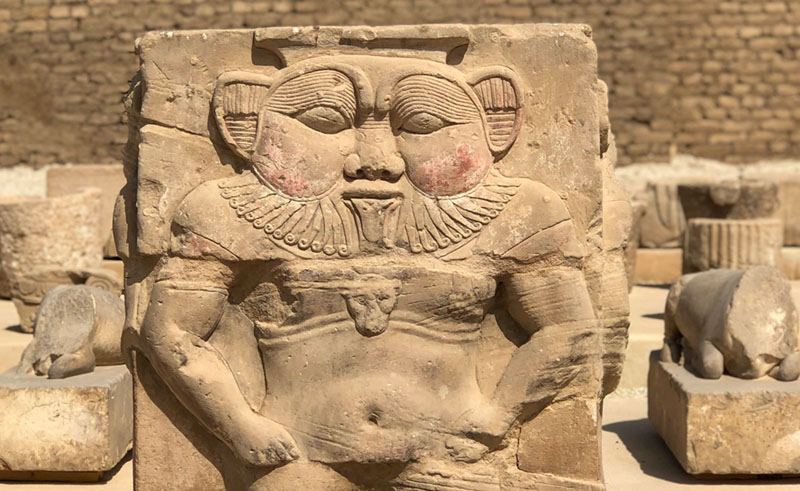 A group of 15 scholars and researchers at the University of South Florida, University of Milan and others have unlocked intriguing insights into the sacraments of pharaonic festivities past. A new research paper reveals the results of a study of residues clinging to a drinking vessel that dates back to the Ptolemaic-Roman era, which detected the enigmatic ingredients once imbibed in ceremonies honouring the ancient Egyptian dwarf deity of the home, Bes.
This peculiar potion blended hallucinogens like Syrian rue and blue lotus along with human bodily fluids including blood, oral and vaginal mucus, and breast milk. The curious concoction also included royal jelly, sesame seeds and licorice.
The cult of Bes worshipped the deity as a protector and guardian god. Worshippers imbibed from vessels moulded in Bes' diminutive likeness, which has been integral to his cult for over 1,600 years, from around the 16th century BC to the 3rd century AD.
The drinking vessel is thought to have been originally discovered in the Egyptian town of Fayoum. It was initially housed in Cairo's Meguid Samada Museum before being bought by antiques collector David S. Hendrick III in 1960. The artefact is currently housed in the Tampa Museum's collection of Greek and Roman art.