Red Sea Group Unveils Exclusive Island Stay at Thuwal Private Retreat
Thuwal Private Retreat is an exclusive and ultra-personalised stay that essentially gives guests their own luxury island.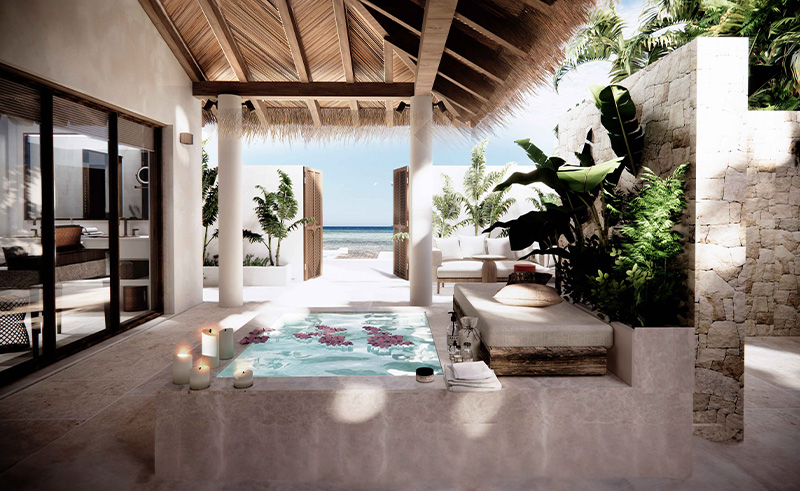 Right off the western coast of Saudi Arabia, Red Sea Group has been developing luxurious destinations throughout its eponymous sea. Thus far they've developed two such destinations in cooperation with some of the most opulent hospitality brands in the world: The Red Sea, home to 50 hotels (including St. Regis Red Sea Resort, and Nujuma, A Ritz-Carlton Reserve) and its own international airport within the fourth-largest barrier reef on Earth, and Amaala, a wellness and sports-focused collection of retreats set against the backdrop of Saudi Arabia's mountains and seas.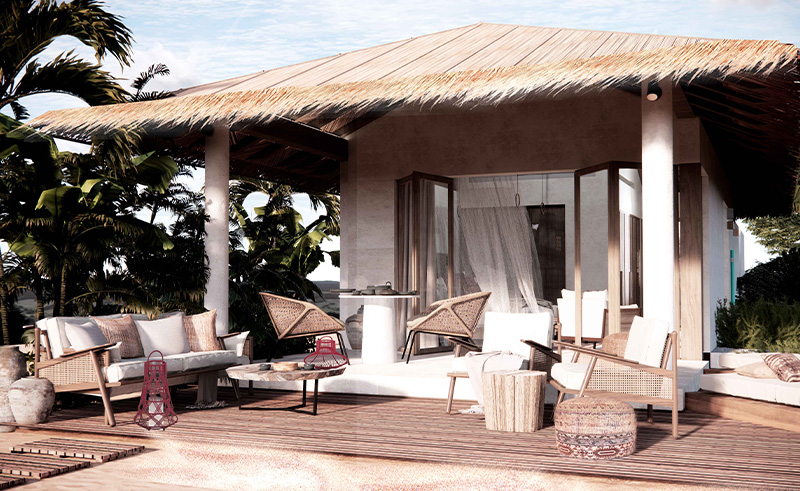 Now, Red Sea Group has announced their third destination, and this time it will be owned and operated exclusively by the company: Thuwal Private Retreat, an exclusive and ultra-personalised stay that essentially gives guests their own luxury island.
Set within a pristine coral archipelago 1.7 hectares large, all that wide open space is dedicated to Thuwal Private Retreat's three-bedroom villa and three one-bedroom suites, all of which can host up to 12 guests. Each villa comes with outdoor lounges that provide uninterrupted views of the Red Sea, with nobody around save for the resort's personal concierge services and private chefs, who are prepared to serve gourmet meals using fresh, locally-sourced ingredients pulled out of the very sea stretching out before you.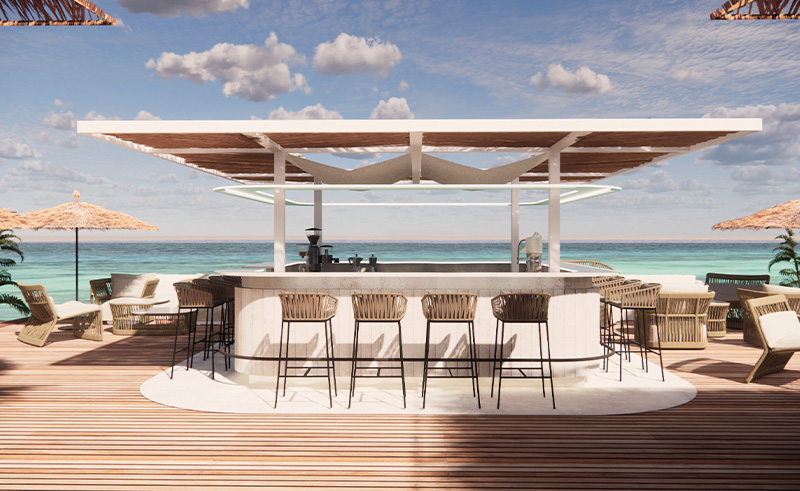 Beyond the accommodation themselves, guests can answer the call of adventure, where they will be able to acquaint themselves with the diversity of the natural environment, study nearby coral formations and observe sea turtles as they emerge onto the beach. Thuwal's meditation lounge, fitness centre and bespoke spa are each especially tailored to immerse guests in their natural surroundings and its serene ambiance, turning a stay at Thuwal into a transformative experience of rejuvenation.
"Thuwal Private Retreat has been created to allow guests the chance to disconnect from the stresses of daily life and instead reconnect with their closest companions," John Pagano, Group CEO of Red Sea Global, tells SceneTraveller. "Our belief is that the sublime Red Sea coast, combined with tailored luxury experiences, will deliver a peerless escape for the most discerning travellers."
The exclusive island destination will only be available for complete buy-out, and is expected to launch in 2024.