Storm Daniel Expected to Hit West of Egypt Starting Today
After causing deadly floods in Europe and Libya, the cyclone is expected to reach western Egypt on September 11th.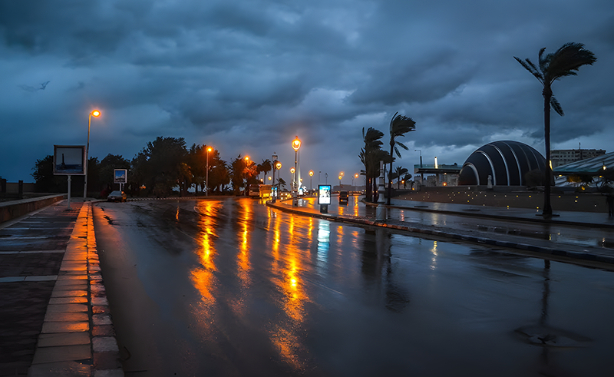 Egypt's Meteorological Authority has warned citizens that Storm Daniel, a Mediterranean cyclone that has caused heavy rainfall and floods in Europe and Libya, may soon hit the west of Egypt starting today, September 11th. The affected areas will include Salloum, Marsa Matrouh and Siwa.
The storm landed in Greece, Turkey and Bulgaria last week, causing devastating damage as well as the deaths of over a dozen people. It recently made landfall in North Africa, causing Libya to declare an emergency after the storm caused the deaths of at least 150 people.
It is predicted that the storm will have lost most of its strength by the time it reaches Egypt's western borders, although the Meteorological Authority warns that unstable weather conditions across the country should still be expected throughout the week.