World's Second Oldest Jewish Cemetery Restored & Reopened in Basatin
Over 1,200 years old, and after facing extreme neglect for decades, the Basatin Jewish Cemetery finally reopens.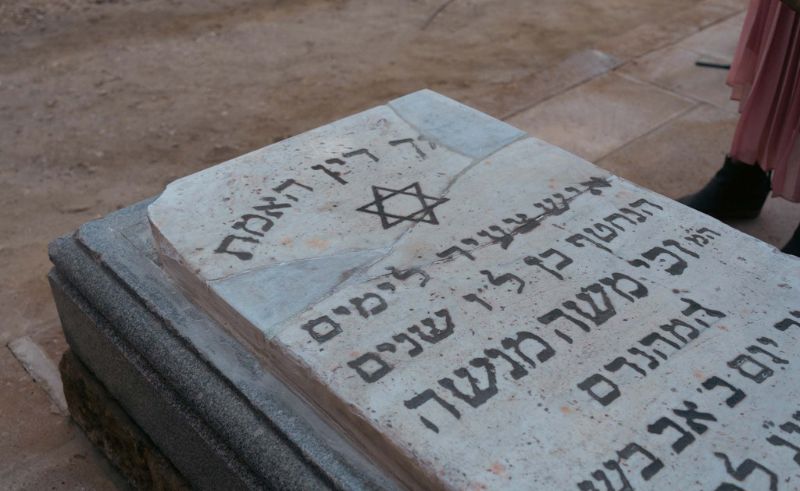 The Basatin Jewish Cemetery - the second oldest Jewish cemetery in the world, and one of Cairo's few remaining Jewish cemeteries - has undergone extensive renovations and opened its doors once more.
With a foundation dating to the 9th century during Egypt's Tulunid Dynasty, the 147 acres of land designated for the cemetery at the time included separate areas for Rabbanite and Karaite Jews and extended beyond the Tulunid capital of Egypt.
In more recent times, allegedly during the reign of Mamluk Sultan Qaitbay in 1482, the cemetery was divided into separate pieces of property totaling roughly 27 acres. These plots include the Basatin graveyard's common burial grounds, the private Mosseri family cemetery, Rav Haim Capusi's grave, the private Moise Cattaui Pasha cemetery, and the remaining Karaite section of the original cemetery.
Over the past three years, the American Research Centre in Egypt and the United States' Ambassadors Fund for Cultural Preservation and Drop of Milk Foundation have been working to restore the neglected cultural and religious heritage site.
After the completion of the conservation project, members of the Karaite Jewish community - known for exclusively respecting the principles of the Torah and disowning oral traditions like the Talmud and other writings of the Rabbis - from various nations attended the ribbon-cutting ceremony, and were able to revisit their families' graves for the first time in decades.