8 Sweet Treats With None of the Tricks For Halloween
Whether you're heading to a last-minute Halloween gathering or rewatching The Craft for the 17th time, everyone needs a treat with their trick.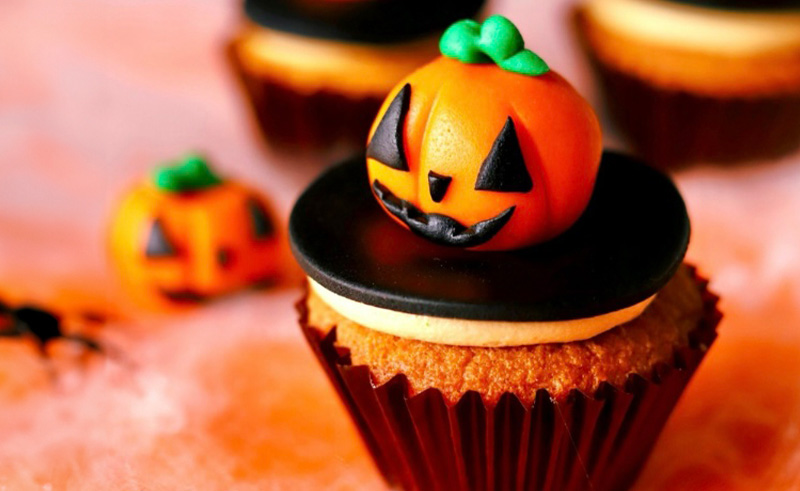 What is Halloween if not a chance to gobble up as much candy as we can stomach whilst simultaneously attempting to bend time and space in efforts to make the perfect costume in the 15 minutes we're allowed to get ready? The Western holiday comes bearing an incessant need to party that often divides friend groups into determined party-goers and marathoning cinephiles in spider-web pyjama pants. What both groups seem to forget, though, is that they're not all that different; in the Halloween dichotomy, everyone is united by candy.
To supply your Hallow's Eve munching - solitary or community-based - we've put together this comprehensive list of the spookiest sweet treats on the market this year.
Nola
Branches all over Egypt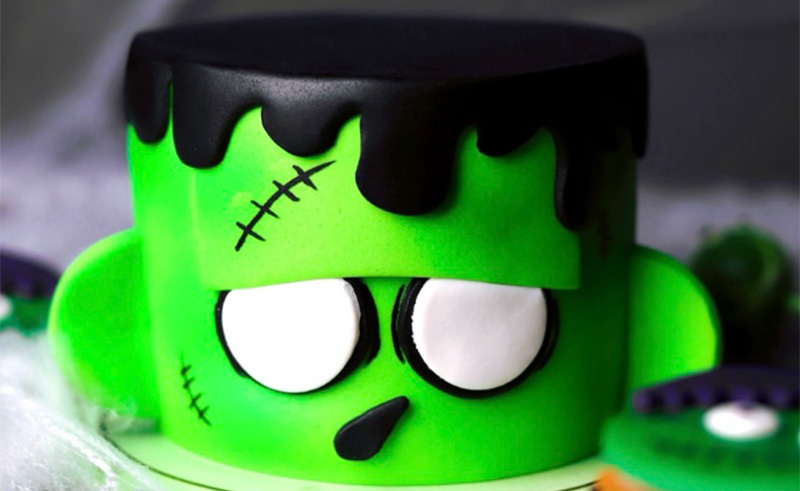 Because everyone knows there's nothing as terrifying as how easy it is to gobble down bite-sized desserts, Nola's collection of spooky treats is a certified scare (and not just because there's an eyeball in your cupcake menacingly glaring at you).
Besides, Nola's spooky delicacies are looming around every corner with same-day delivery on Botit.
Dukes
Branches all over Egypt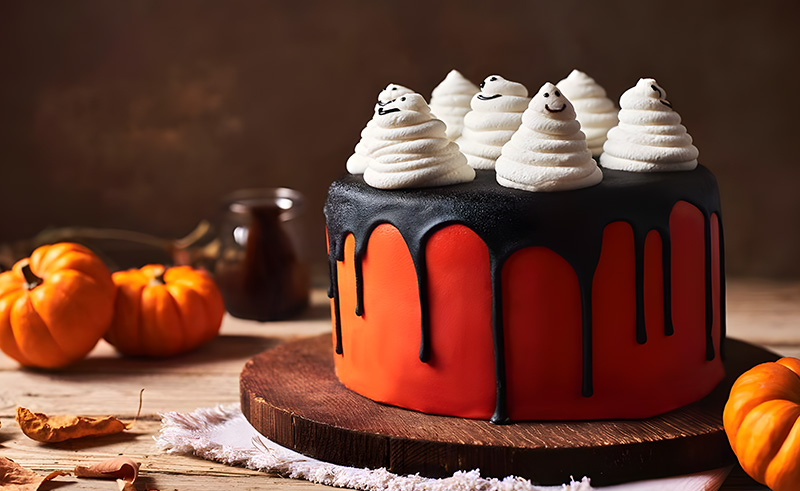 Throwing a Halloween party doused in female rage? Dukes' hand cake is the perfect centrepiece for a cannibalistic get-together where you can bring the spirit of Megan Fox's Jennifer's Body to life. Subtler partiers could also go for the spot's sumptuous skull cookies, cake pop and cupcakes.
All of Dukes' frightening treats, bloody or not, are available on Botit for same-day delivery.
Souffle
Zamalek, Cairo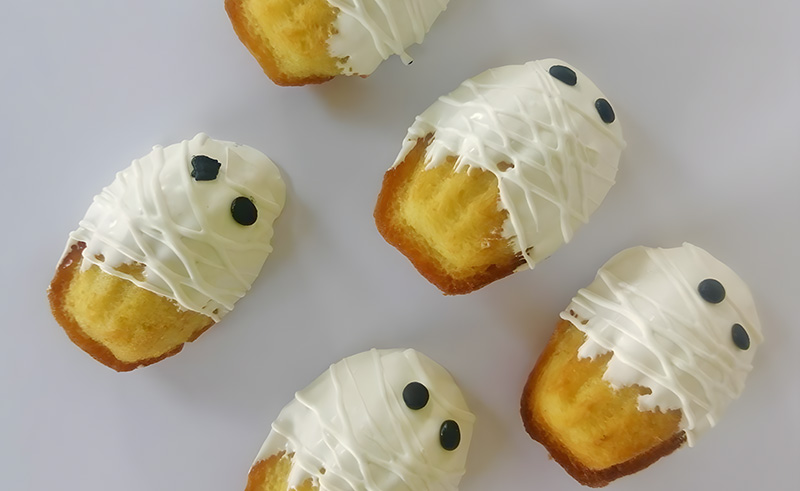 Why eat your heart out when you can eat the less fleshy organs of unassuming mythical creatures? Souffle serves you sable witches' fingers, sausage roll mummies and ghost Madeleines with as much elegance as ever this spooky season - all available for same-day delivery on Botit.
Duck Donuts
Cairo Festival City Mall, New Cairo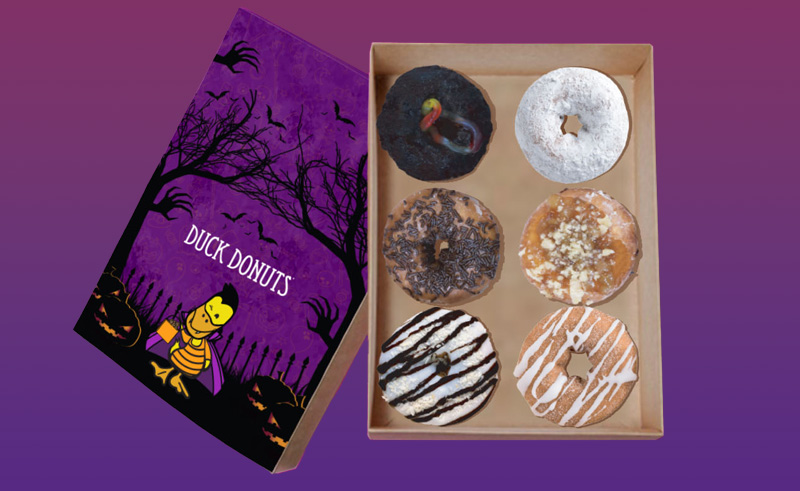 Brain bits? Dirt 'n' worms? Marching ants? What sound like the ingredients for our worst nightmare are actually doughnut flavours and New Cairo's Duck. Fear not, though, pickier eaters can opt for a more romantic Full Moon or Spider Web.
Duck Donuts' spooky buns are available for same-day delivery on Botit.
Malouk Eats
Delivery all over Egypt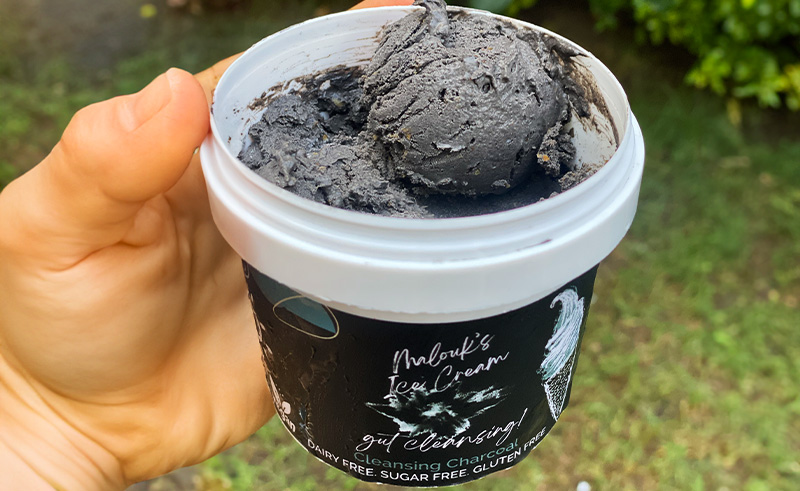 Supplying afterparties with a just-as-spooky solution - a charcoal-based coconut-flavoured healing ice cream that actively tackles your gut issues while perfectly matching your Halloween movie colour scheme - Malouk Eats is putting the meagre chills Beetlejuice and The Conjuring ignite to the test.
The Batter Half
Branches all over Cairo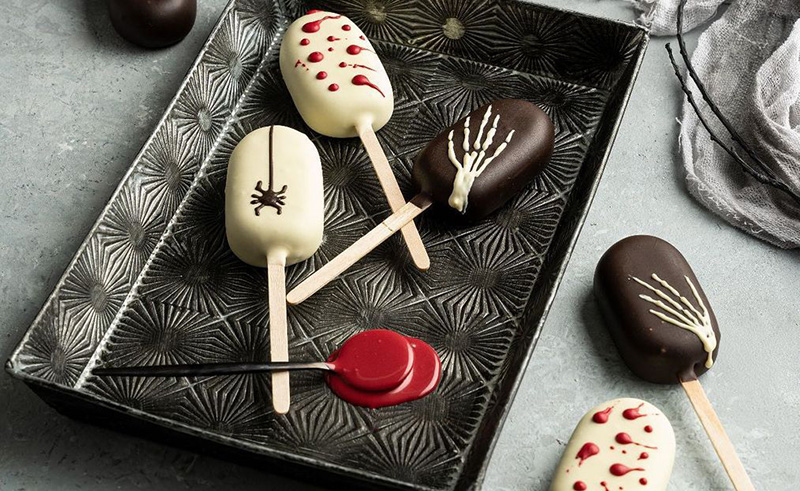 Whether you choose to find comfort in the familiar face of Halloween cutie Jack Skellington plastered on a cookie or strike terror in the hearts of your guests with eyeball-popping cupcakes, the Batter Half is the place to go. 25% of their Halloween sales are donated to aid the children in Gaza.
Nino's
Delivery all over Cairo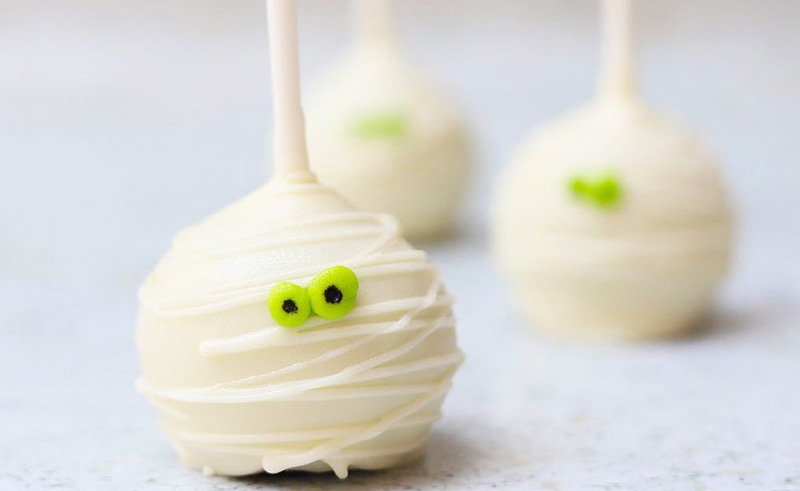 Like a sweet Jack in the box lathered in buttercream, Nino's crafts delicious - spooky or cute, sometimes both at once - bento cakes you can gobble down in a single sitting. Their mummy cake pops and pumpkin cookies are the perfect accessory (to cake murder).
Tasty Two Cookies
Delivery all over Cairo
Nothing is more terrifying than hard work, which is exactly why this Halloween treat will nearly send your guests into a permanent state of shock. Tasty Two Cookies crafts a delicious set of vegan gluten-free cookies, which are delivered with tubes of frosting that you can decorate the cookies with. It's a snack and a party game all in one.
Social Specialty Coffee
Branches all over Cairo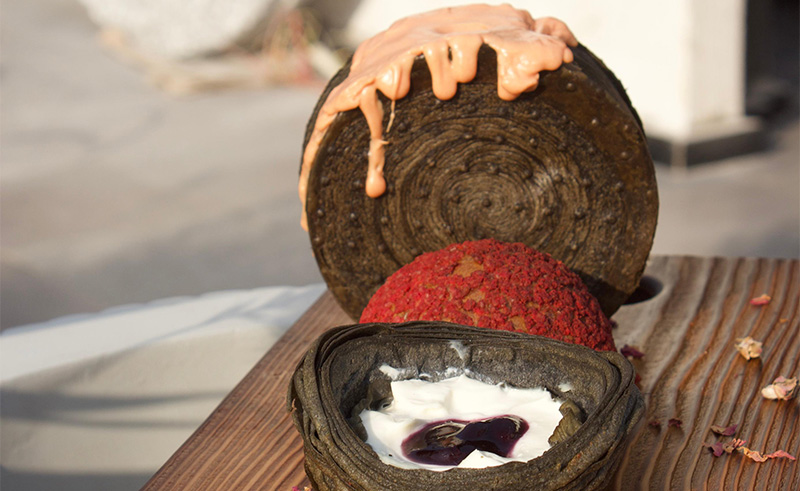 The caffeinated social hub has taken on a spookier outlook this Halloween, painting their croissant rolls an edgy black and their delectable crispy buns an eerie blood red in anticipation of the rise of the dark.