Dokki's Tia Maria is Back & Tastier Than Ever Before
This 1985 Cairo culinary bastion, reopens with classic Italian fare.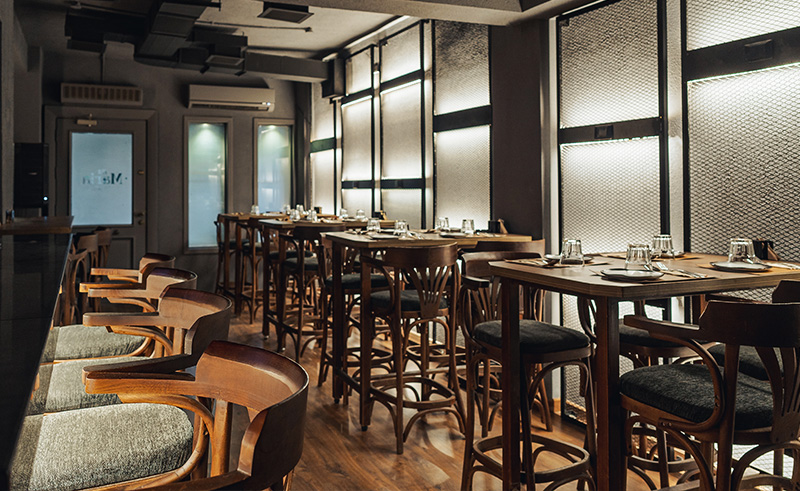 Located on a quiet side street in Dokki, Tia Maria, the Italian restaurant, has been a beloved fixture in the hearts of Cairo's citizens for generations. Established in 1985, this venerable establishment was the 'it' place in Cairo's dining scene for nearly a decade, frequented by both locals and glittering celebrities. It was within the cosy confines of Tia Maria that careers were launched and reputations solidified. The restaurant's current proprietor, Abanoub Zakhary, fondly recalls, "Many of today's stars were embarking on their entertainment careers in the '90s, and this place always felt like home."
Tia Maria, with its unassuming façade and a modest six tables, became synonymous with intimate evenings and spontaneous revelry alike. What set it apart was the elevated Italian cuisine it offered. Dishes were presented with flair, with seafood pastas served inside conch shells, adding an exotic touch and everyday elegance missing from Cairo's vintage dining scene, traditionally dominated by five-star establishments. In the year 2000, after fifteen successful years, Tia Maria reluctantly closed its doors.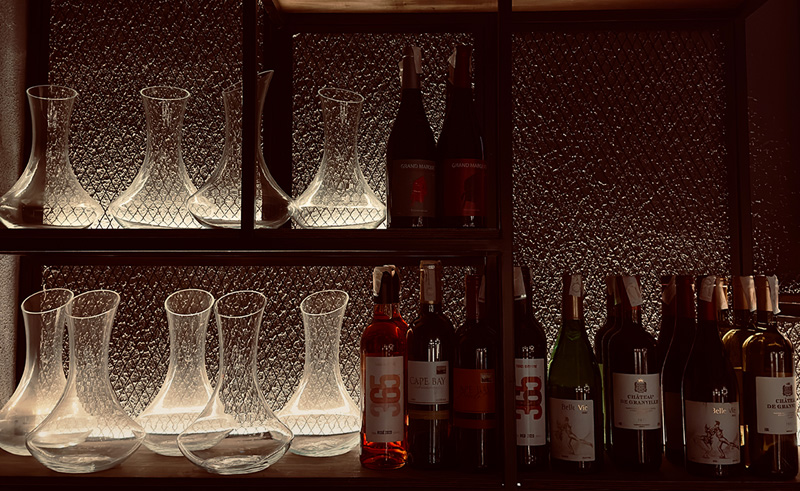 However, the story of Tia Maria did not conclude with its closure. Some places linger in our imaginations long after they disappear. They become the settings for cherished memories, the tastes that still linger on our palates, and the vibes we just can't forget. When a restaurant achieves the cherished status of Tia Maria, its spirit endures, even when the kitchen remains silent. It would take 23 years and the determination of a new generation of restaurateurs to rekindle the wood-burning oven and swing open that familiar door.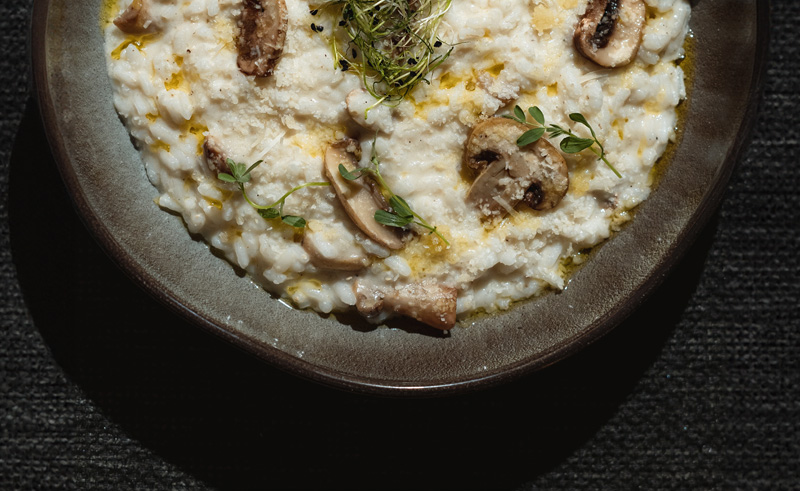 Today, Tia Maria exudes the ambiance of a cosy New York jazz bar, with ambient lighting, exposed brickwork, high-top tables adorned with classic Cairo café chairs. The overall effect is akin to a millennial gastropub, characterised by grey walls and a soundtrack featuring lo-fi electro and a generous helping of Italian dolce vita canzoni, including hits from Mina, Gino Paoli, and Dalida, setting a classic ambiance that remains true to Tia Maria's Italian roots. In their approach to food, Zakhary states, "We use the best available ingredients. The flour for our pizzas comes directly from Italy, and our menu is a celebration of classic Italian recipes." Every day, the kitchen crafts fresh pasta and delicate ravioli, even producing their in-house mozzarella. The resulting menu is a refined expression of Italian pub fare, including pasta, pizza, risotto, and delectable fried antipasti. These dishes are perfectly suited for sharing, while the Napoli-style pizza offers a lighter dinner option.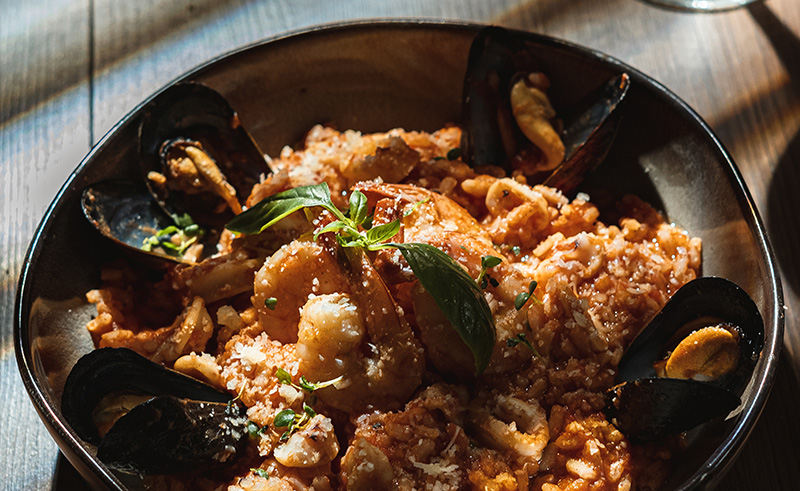 Tia Maria remains an intimate spot to share a meal, a perfect destination for after-office sangria, or an ideal meet-up spot for friends looking to have a good time – don't forget about their popular Wednesday night karaoke.