Experience This Unique Eatery & Pottery Studio Hybrid in Tunis Village
This unique restaurant showcases local pottery, serves mouth-watering dishes, and doubles as a chef training centre.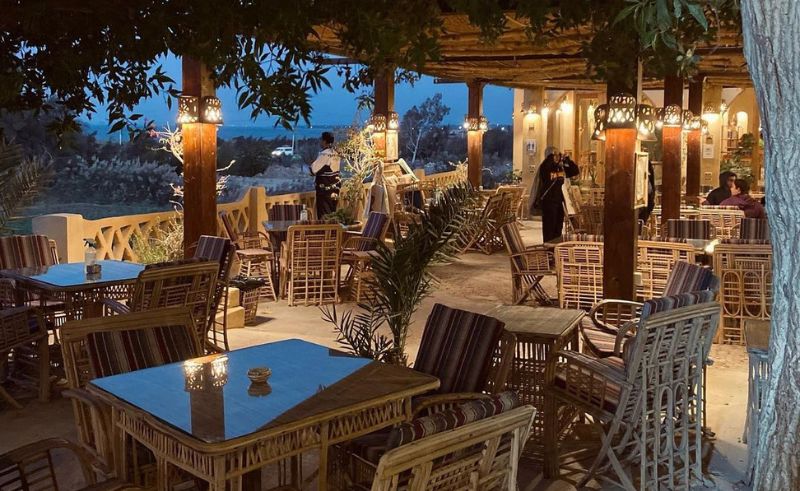 Nestled amidst the serene embrace of Fayoum oasis, a mere two or three-hour drive from Cairo, lies the enchanting village of Tunis - a haven for artists and a place steeped in history. Reverberating with the rhythmic echoes of pottery workshops and galleries, Tunis emerged as an artistic epicentre in Egypt, owing its acclaim to the visionary endeavours of Swiss tourist-turned-potter, Evelyne Porret, who established a pottery school there in the 1980s.
Within the premises of the Mahmoud Youssef Pottery Atelier, one finds The Ibis Restaurant and Cooking School, a haven for culinary enthusiasts seeking a truly remarkable dining experience that seamlessly blends European and traditional Egyptian cooking styles, all while employing locally sourced, organic ingredients.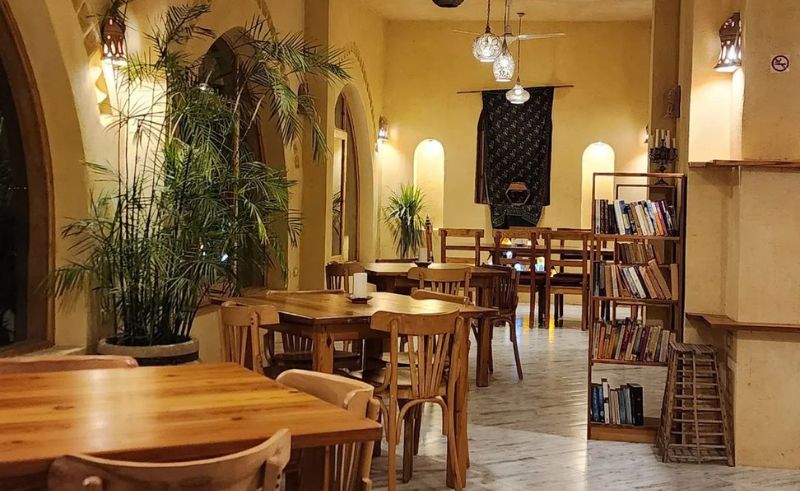 The tantalising menu - adorned with delights such as shish taouk, succulent chicken liver, and a selection of delectable pastas, pizzas, and salads - is enough to enchant even the staunchest salad sceptics. Although The Ibis has rightfully earned its accolades as a thriving restaurant, its true essence lies in the original vision of its Swiss founders, Mirjam Van Jessel and her husband and head chef Markus Iten. With the inception of Ibis in 2018, their primary aim was to establish a chef training school, which operates during the summer months, nurturing and honing the skills of approximately ten local young talents each year, with Chef Markus considering this aspect the pinnacle of Ibis's mission.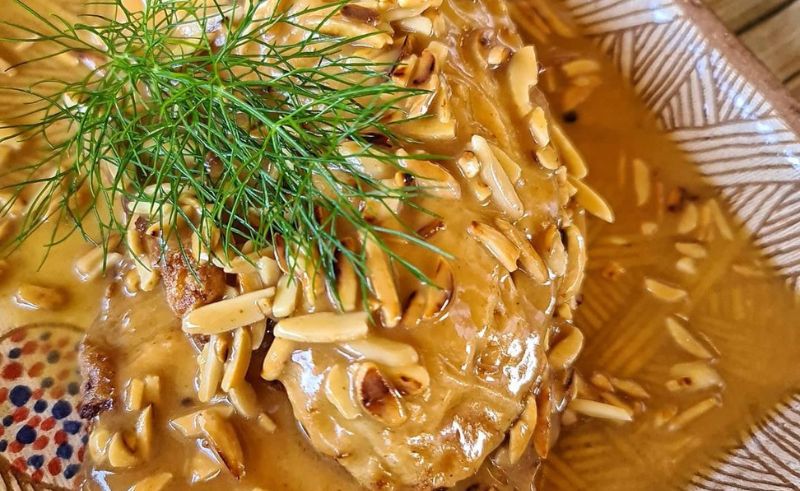 Beyond being a dining haven, Ibis invites you to embark on a culinary journey that unveils the chef within you (before promptly returning to the joys of indulgence), offering captivating cooking classes that swiftly elevate novices from instant-noodle aficionados to aspiring cordon-bleu candidates. Space for these coveted classes is limited, as demand soars sky-high, as attested by Van Jessel. However, if fortune favours you with a coveted slot, the gifted chefs at Ibis will guide you through the intricacies of European and regional dishes and desserts, unveiling the secrets of their culinary mastery.
For Mirjam Van Jessel, the true essence of Ibis lies in its ability to bridge divides, uniting individuals from all walks of life. "In Cairo, societal circles and fragments often remain separate, but at Ibis, everyone converges. The restaurant is a true reflection of our ethos, where people feel instantly at home, and I relish the opportunity to connect with individuals from diverse backgrounds."
Enhancing the Ibis experience, one discovers unique crockery, a well-curated library, and an enticing store showcasing a range of authentic handicrafts - a testament to the harmonious fusion of artistry and gastronomy.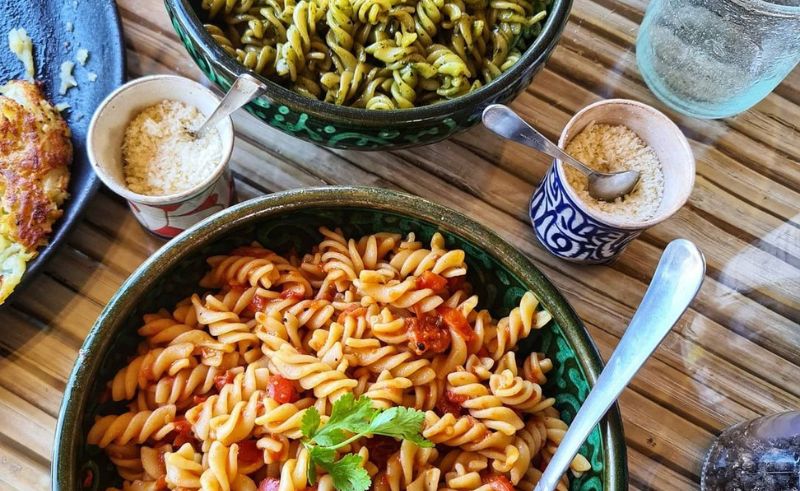 Whether you seek a grand reunion with loved ones or an intimate rendezvous, Ibis's lofty-ceilinged sanctuary beckons, aglow with warm and inviting illumination, adorned with exquisite wooden furnishings, and showcasing authentic regional craftsmanship. Exquisite Fayoum pottery serves as the elegant canvas for their gastronomic creations - a practice cherished by the owners for its intrinsic value in preserving the heritage of the village. Inspired by Ibis's integration of Tunis pottery into its service, numerous Cairo restaurants have followed suit, recognizing the allure and significance of this timeless craft.