Egyptian Designer Safwat Riad is Reshaping New York's Nightlife Spaces
From Beauty and the Beast to Blade Runner, the designer is creating one transcendental beauty after the other.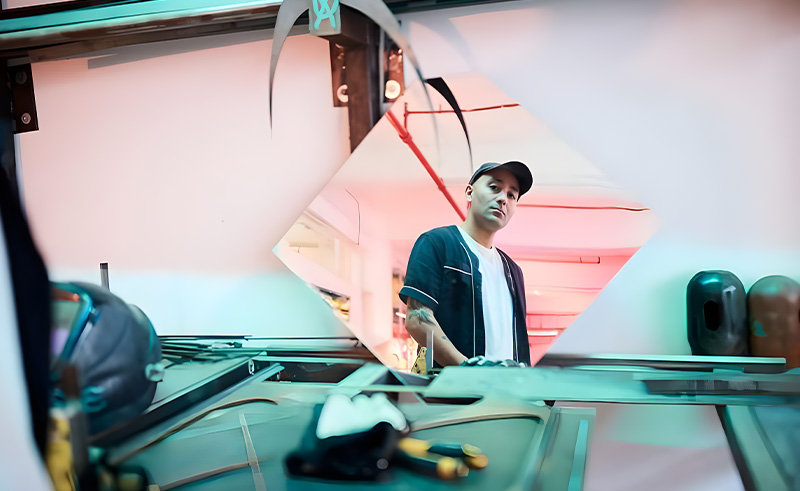 Over the past decade, Queens-based Egyptian designer Safwat Riad has been making noise in New York City, bringing back early disco tech designs to its nightlife venues and, in the process, reshaping its party culture.
"I got drawn to nightlife because of my love for music and deejaying," Riad, founder of design and build studio Safwat by Safwat, tells SceneHome. "My work is experimental and Avant Garde. Maybe that's why I work well in nightlife, I have freedom to express myself and take risks."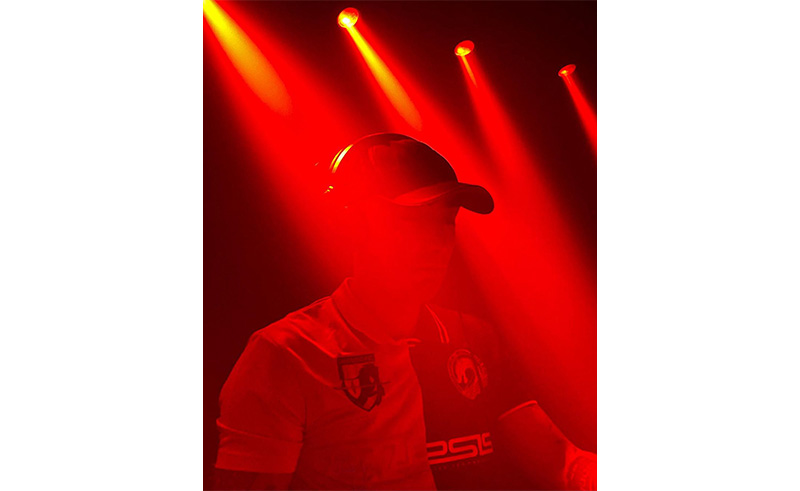 The Alexandria-born designer moved to the Big Apple from an early age, and from there he grabbed a bite of every cherry. After landing his 'dream job', Riad went on to start a real estate company, became a studio manager and ultimately, started his journey into the world of design.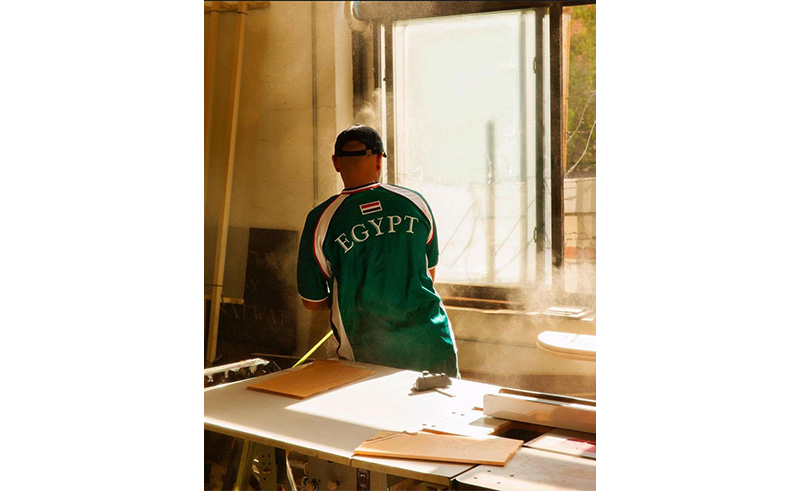 Riad, an industrial designer and interior architect, focused on products before moving to interiors and then nightlife venues. Riad kept experimenting with designs, guided by a keenness to cater to his community and visually stimulate humans. But, for some reason, "the design world isn't accepting me."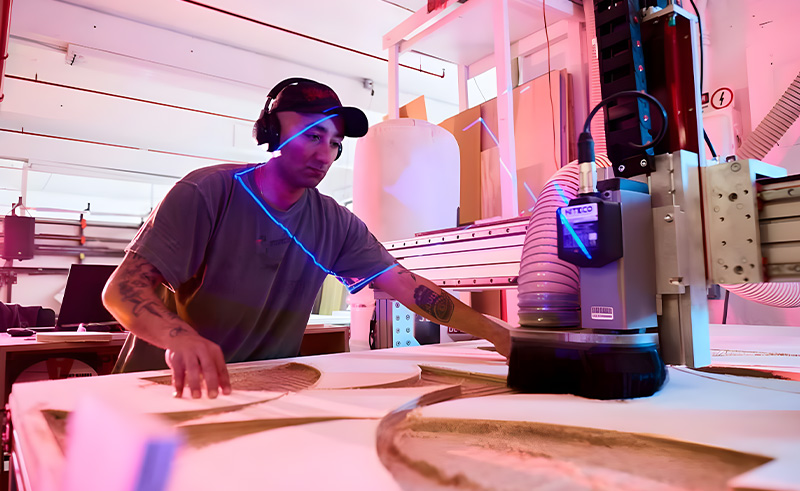 Riad's design process often has ancient Egyptian inspirations when it comes to spaces and objects - albeit interpreted through contemporary lines, curves and hard edges. In a nutshell, it's an acquired taste that's not for everyone; only those who dare.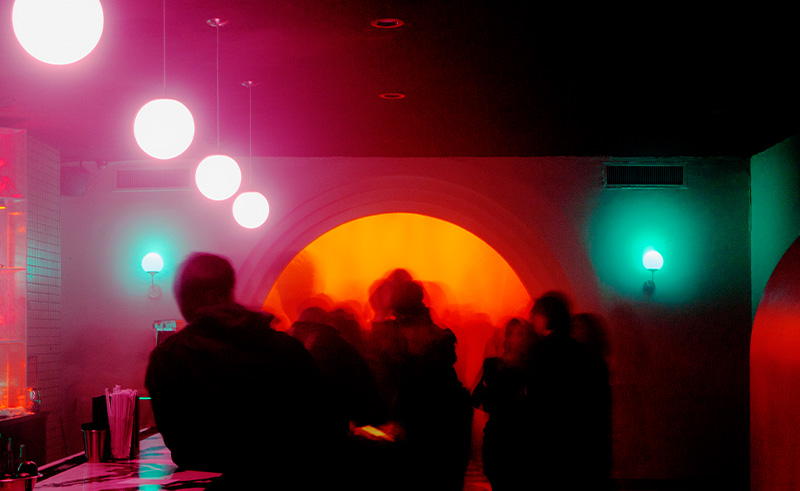 "I try to blend the past and the present," he says. "We're trying to speak to our predecessors using old materials with new technologies, blending music, design and art." While Riad's vernacular can be considered chaotic, his process is quite methodical.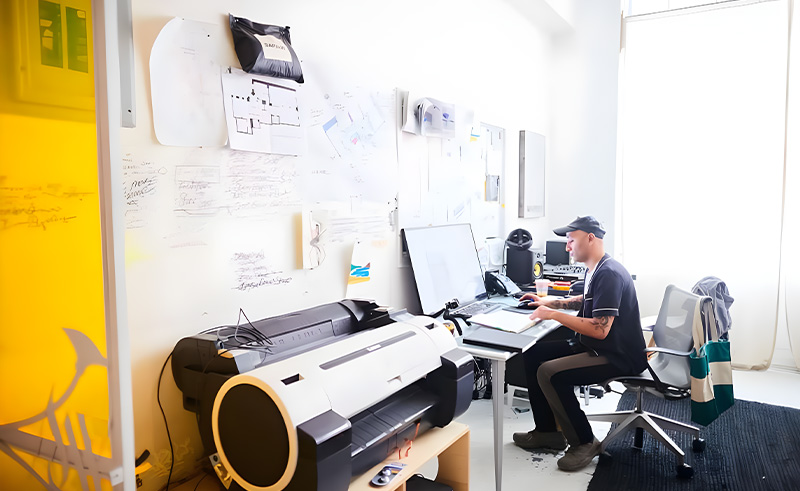 After visual communications are established with space owners, he starts sketching his designs in his notebook before rendering and then visualising. After the concepts are viewable in high definition, Riad works in his spacious and well-equipped workshop, creating the designs by hand.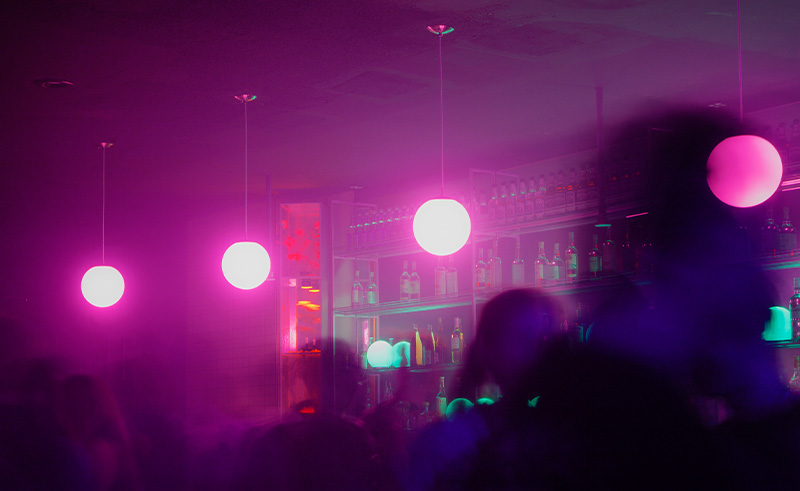 Riad could've worked in some fancy design studio or in a corporate environment, but instead he put his focus on his practice and the communities it aims to impact. "No one was paying attention to clubs and nightlife venues but, slowly, they're starting to become safe spaces where people can let go and feel secure," Riad says. "That's what architects do; we serve our communities."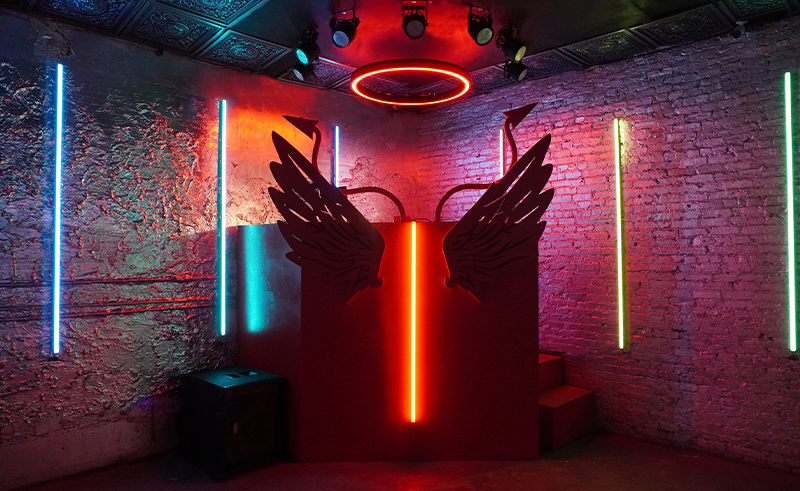 At Heaven or Las Vegas, in Bushwick, Brooklyn, Riad got free reign to design the seats at the bar centred by a smiley face. "It's the exact one that would be printed on raving pills in the 90s," he says. The devilish DJ booth and halo represent good and evil while the arched doorway is a joking reference to a previous relationship. Like films, love and relationships are a recurring theme in Riad's work.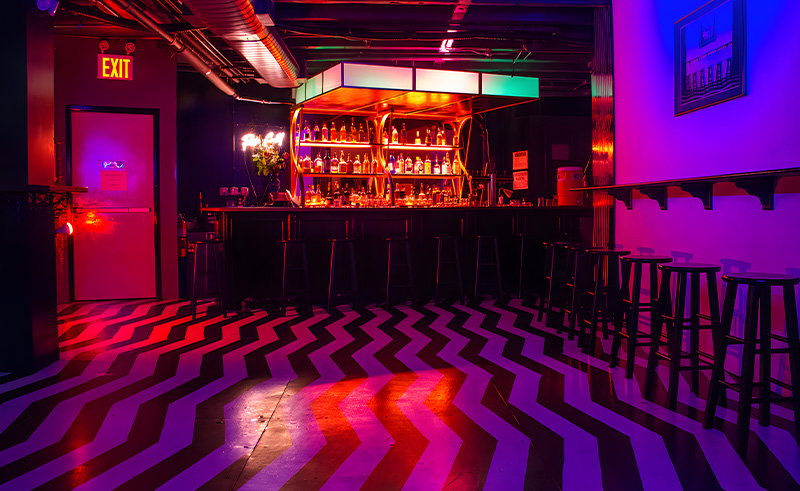 In Rose Gold, Riad was inspired by Twin Peaks, the American mystery directed by David Lynch. "If you stand in this interior, you become part of it like you're in a painting or on a movie set," he says, pointing to a bar that was inspired by Edward Harper's Nighthawks painting.
According to Riad, the most enjoyable aspect of design in nightlife is watching visitors interact with the space. "Whether you're dancing, drinking, flirting or arguing, you're the missing piece of the puzzle," he expresses. A couple more movie references can be found in Elsewhere, an intimate '70s themed lounge in Bushwick. Namely, in 'The Loft'.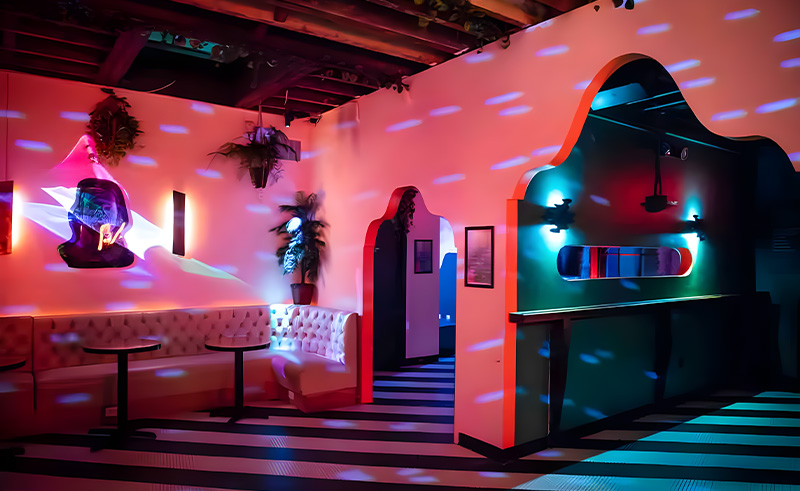 "This corner was inspired by a scene in 1971's 'A Clockwork Orange', while the entrance of the space references the architecture found in the bathroom scene in Stanley Kubrick's 'The Shining," he says of the arched doorways that lead into the space he transformed into one of Brooklyn's coolest clubs.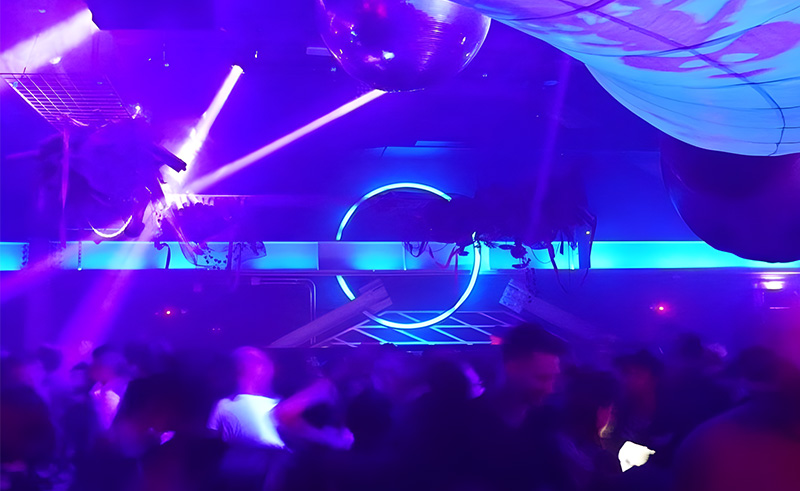 In Elsewhere's hall, things took a different turn, reflecting on cyberpunk architecture in form and renowned art in composition. "The idea here is that when you're in the middle of the floor you get to view a visual painting when the house lights, lasers and the grid light up around the halo. It's an ode to Vladislav Kalensky whose goal was to paint music," Riad explains.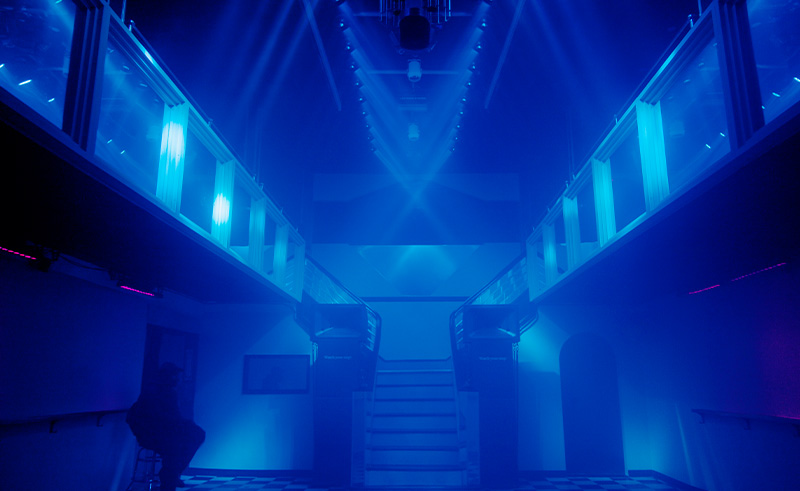 Saving the best for last, Paragon, a nightclub in Broadway, Brooklyn is perhaps Riad's largest project to date. Throughout his work, whether it's designing nightclubs or beds (a story for another day), Riad took note of how the media has relatively avoided his work. However, apparently Paragon was just too good to miss - its design was recently featured in a New York Times article.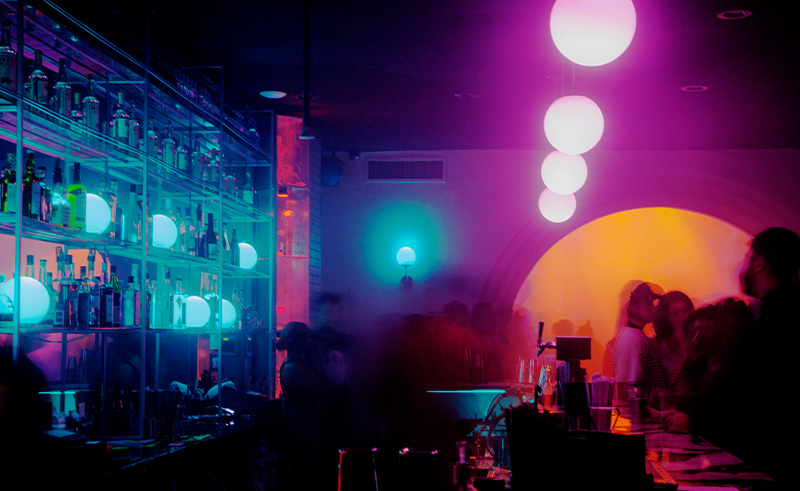 "A lot of bars and clubs follow the Berlin aesthetic: dark, abandoned warehouse raving. With Paragon, we were trying to redesign it into a disco tech club," Riad recalls. "We wanted chic and elegant, early disco tech era, one that had plenty of black culture and music. You know, the funk."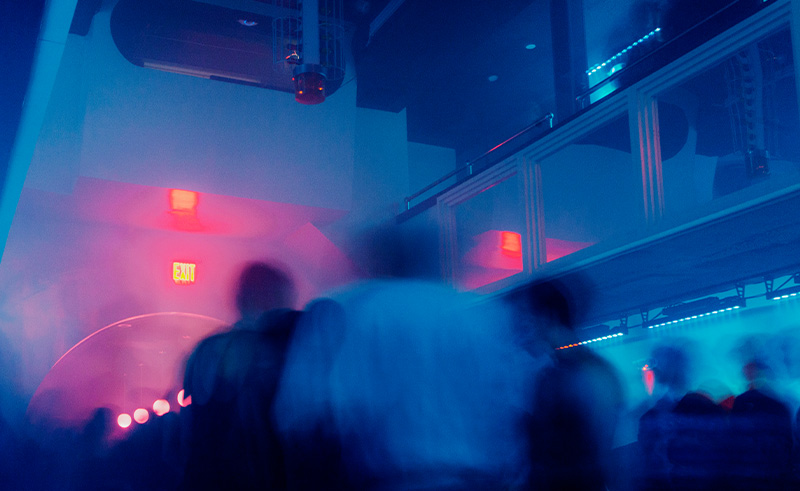 Once you walk into the space, arches referencing Mario Botta's Radar design lead you to the dance floor, where Riad's spatial magic takes centre stage. "I wanted to present the club as a spiritual place. Come and let go, like Sufism, dance around in circles and transcend," Riad explains.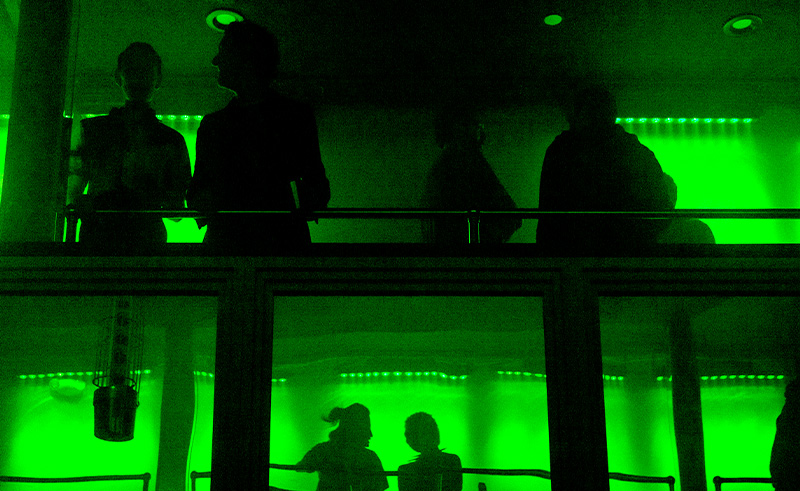 Mirrors run along the dance floor because Riad wanted to ensure people standing on each side can see those underneath them in the reflections. "It's like a day at the zoo, observing beautiful creatures, their fashion, their dance," he says of the design feature. "They allow us to look at ourselves and accept who we are, to feel secure and happy, comfortable with our own image."
At the centre of the space the DJ booth was elevated because, according to Riad, "If you go to any club, everyone is at the booth and it feels like a cult. No one is connecting with each other, so we separated it so that people focus less on the DJ and more on themselves."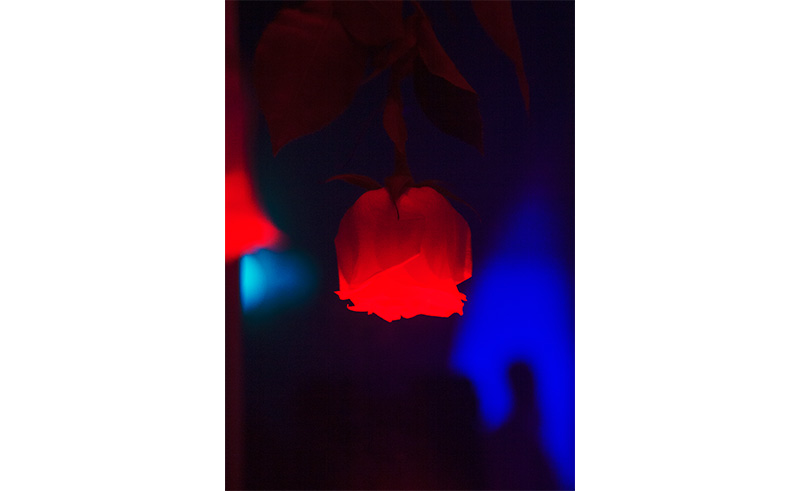 Every zone in Paragon features singular details, like the gigantic flower at the bar, referencing Disney's Beauty and the Beast. "We all have a beast inside us and a significant other that brings out our beauty," Riad says. " This is a comment on love, relationships and their evolution."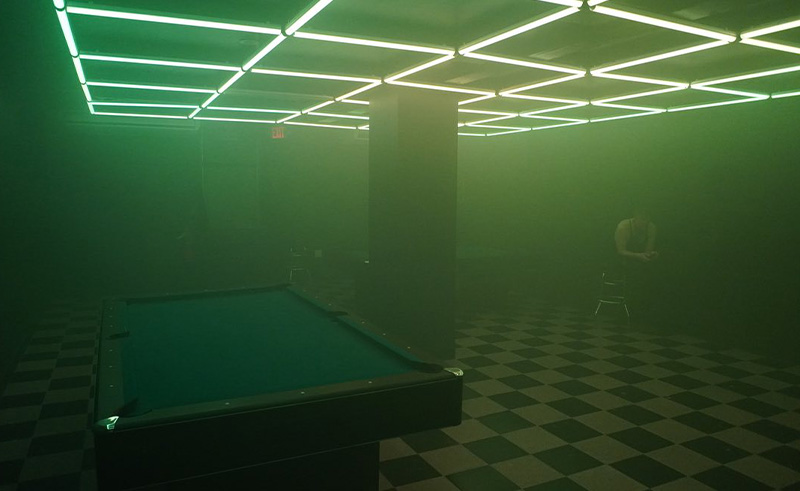 Downstairs things take a darker turn, with somewhat of a Blade Runner/Tron futuristic vibe. A separate space with classic black and white chequered flooring covering the ground, and hovering over a pool table is a grid of LED lights.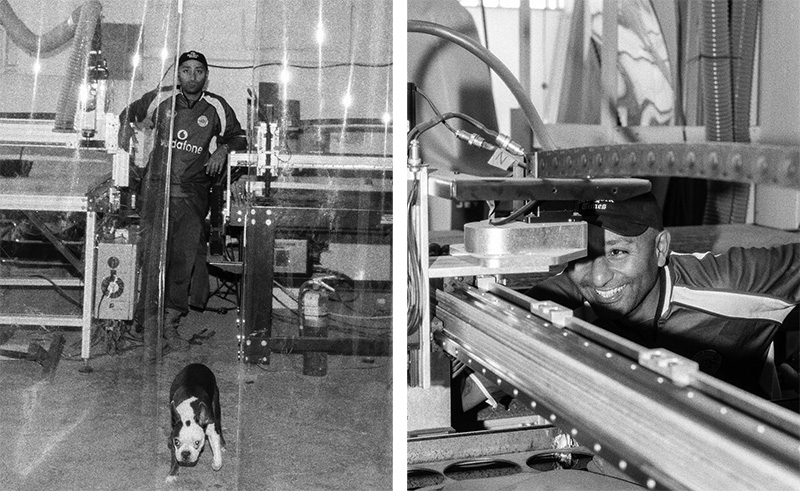 "I'm not always playing it safe. I'm trying to visually stimulate the crowd," Riad says. "I dream of working on a project in Egypt some day." That said, Riad's work ventures beyond nightclubs and lounges. During the decade in which he helped reshape New York's nightlife scene, he also worked on record studios, residential interiors and commissions with the likes of Adidas. It won't be long before we continue exploring the rest of his unconventional world.