Escape Into These AI-Generated Hotel Designs Across Egypt
Exploring the future of hospitality in Egypt, architect Mostafa Salem looks to artificial intelligence to define innovation.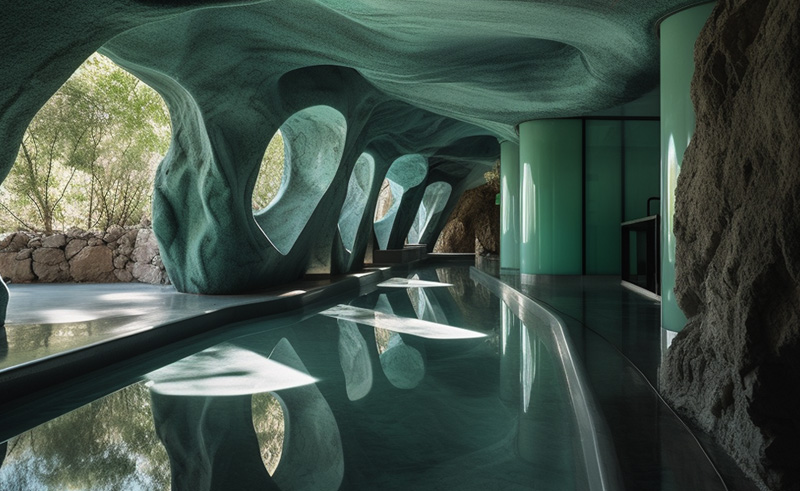 When it comes to captivating mountains and dreamy desertscapes, Egypt hosts endless amounts of untapped potential yet to be discovered by contemporary design. Mostafa Salem, an Egyptian architect and co-founder of Cairo-based Yehia and Salem Architects, used AI-generated imagery to explore that potential by creating organic boutique hotels in Siwa, rocky thermal baths in Bahariya Oasis and wellness retreats in Wadi El Gemal.
"I see a future where innovation takes centre stage," Salem tells #SceneHome. "The projects I've undertaken aim to inspire and spark conversation about implementing contemporary concepts in Siwa for example, with its enchanting oasis, or a similar context, while integrating seamlessly with its natural surroundings and unique local culture."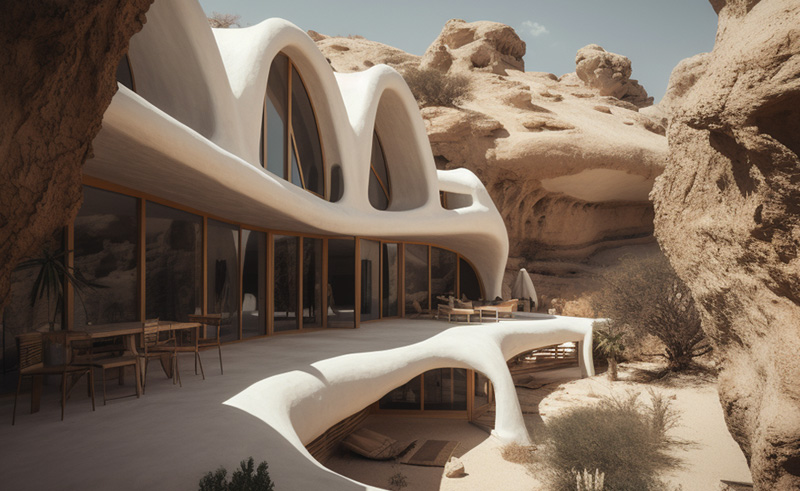 Salem's designs may appear real to eyes that have often dreamt of escaping to contemporary boutique hotels in Saudi Arabia's AlUla and Jordan's Wadi Rum. But how would the modern perspective on hospitality look like if done within Egypt? That's the question the architect attempted to answer.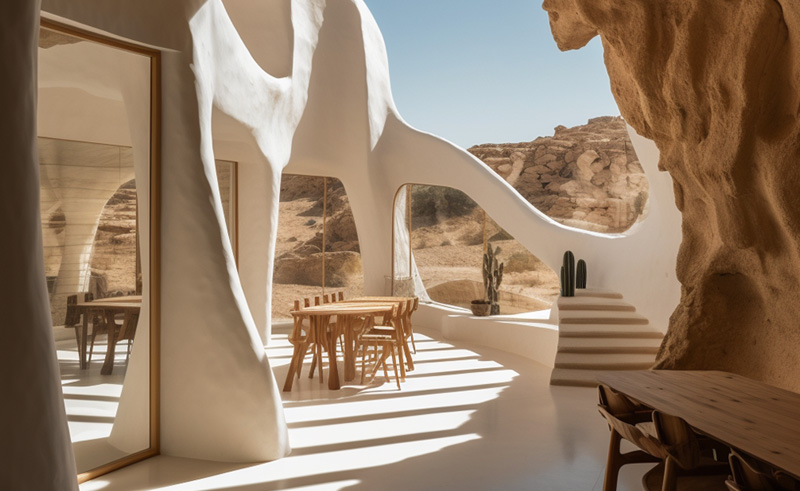 In the ever-changing creative world, AI-generated imagery emerged onto the scene as some sort of a 'game changer', a tool that breathes life into fleeting ideas that are often unmanifested. Salem has been using it to find a new perspective on hospitality in Egypt, unlocking uncharted design territories that merge architecture with the natural environment to create a harmonious and transformative experience. "We're in a world now where the unimaginable can become a reality," Salem says. "Beyond the confines of history, I envision a future where Egypt emerges as a beacon of modernity, known not only for its historical wonders but its thriving modernity, innovation and endless possibilities."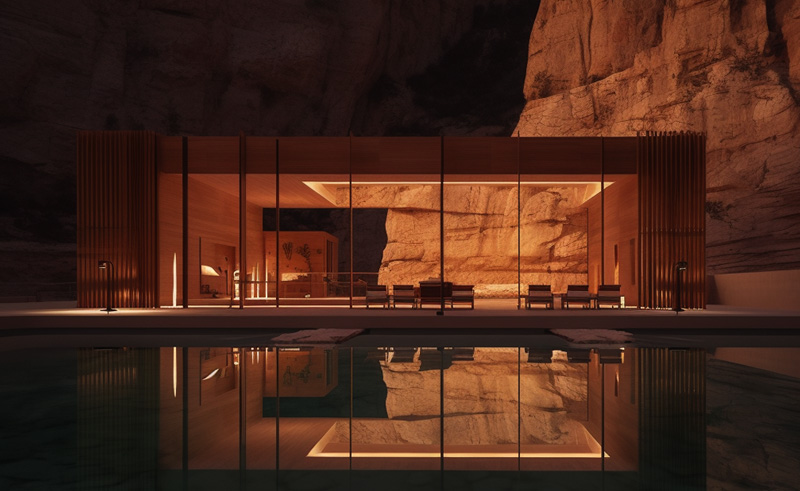 Egypt's breathtaking mountains and deserts are prime locations for 'hidden gems' to be tucked into their beautiful natural canvasses. By creating conceptual designs like these, Salem showcases how innovation, in this case the use of artificial intelligence, can be used to inspire positive change.