The Haunting Beauty of Said Halim Pasha Palace in Downtown Cairo
Despite being registered as a monument over 20 years ago, the baroque palace continues to be an abandoned playground.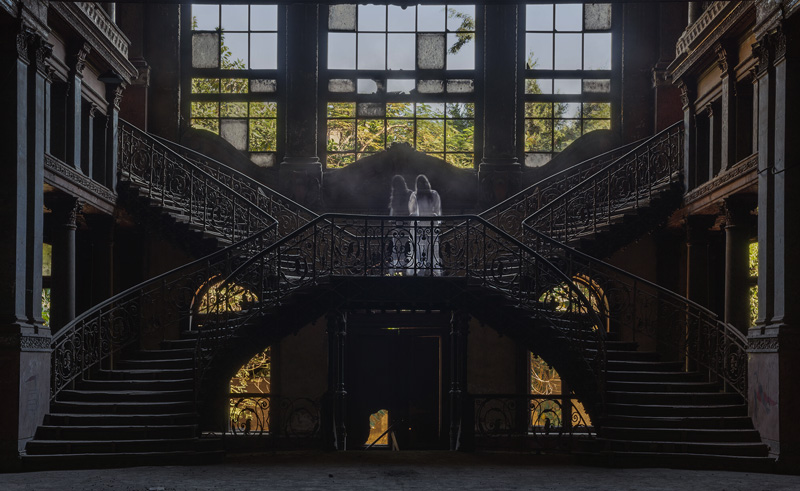 Heartbreak, assassinations, ghosts and architecture. That's the short story of Said Halim Pasha Palace, arguably the most beautiful abandoned palace in Egypt. Located on Champollion street in Downtown Cairo, the palace was designed in the late 1890s by Italian architect Antonio Lasciac for Halim Pasha, an Ottoman statesman of Albanian origin and the grandson of Muhammed Ali Pasha.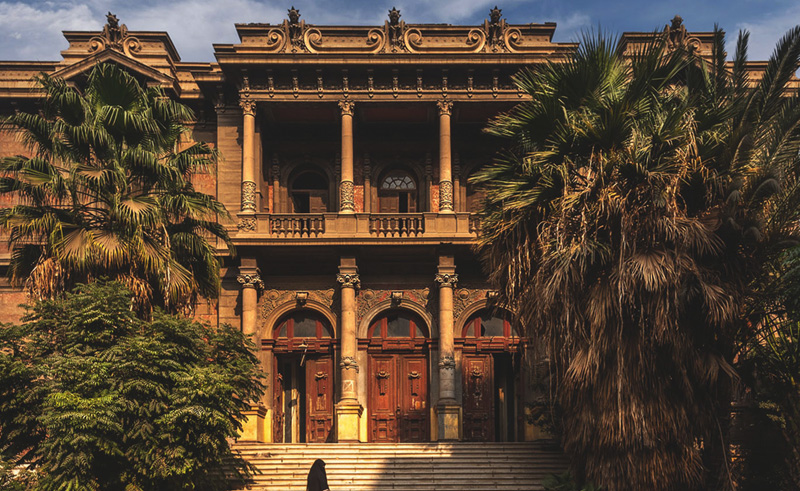 Legend has it that the palace was cursed and today, over a century after Halim Pasha's death, it's a deserted ruin rumoured to be haunted. The palace isn't open to visitors but some 'manage their way in'; the result is viral TikTok videos with eerie audio, unsettling vlogs on YouTube, and captivating photographs of what was once a marvellous interior.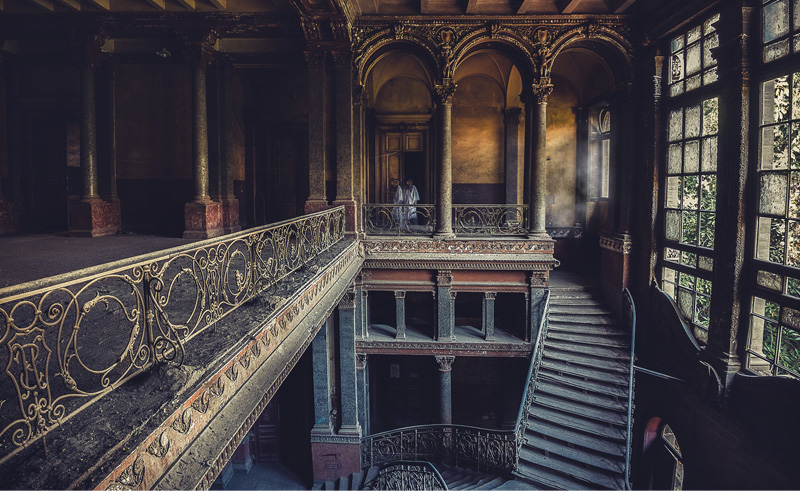 Egyptian photographer Nesrine El Khatib decided to manifest the haunting beauty of the palace by capturing herself as, you guessed it, a ghost.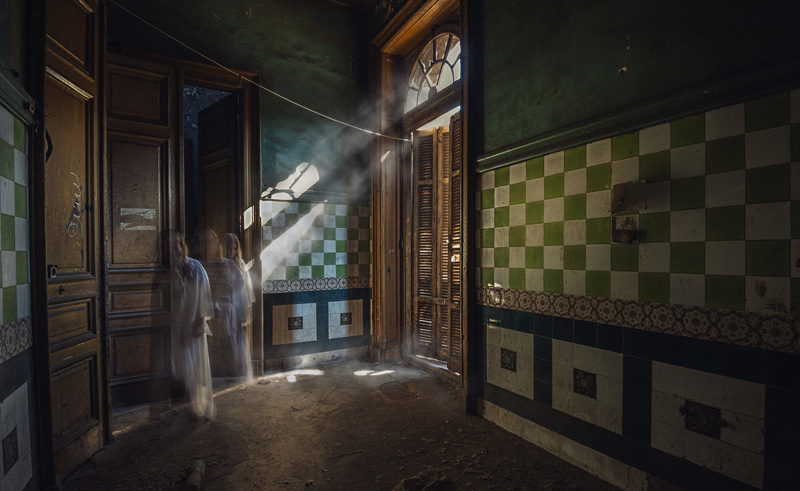 Halim Pasha gifted the palace to his wife, Emina Indji Toussoun, who reportedly preferred to live elsewhere, leading to her husband's heartbreak. And from there, the legend of the curse began. Halim's assets, including the palace, were seized when Egypt came under British rule. He was banished to Malta before making it to Rome, where he was assassinated for his alleged role in the Armenian Genocide.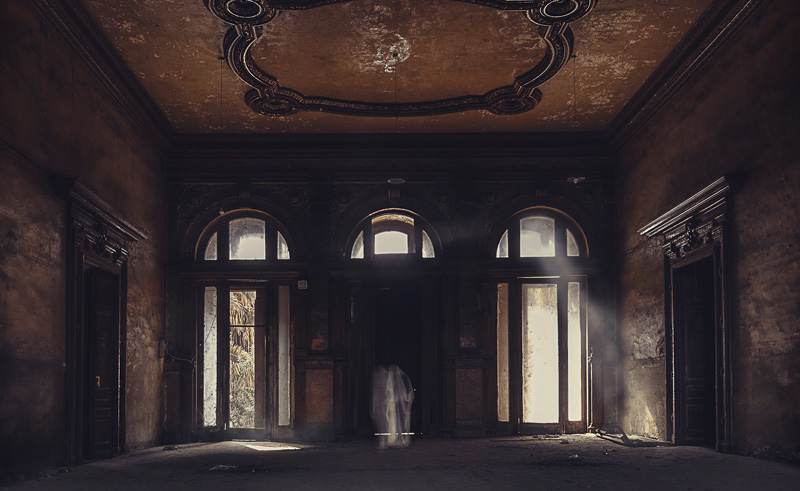 The palace was converted into 'El Nasriyah' school by King Fuad I, a fate that met many Egyptian palaces before they end up deteriorating once the function comes to an end. The palace's spaciousness provided enough room for education, while it lasted.
Classic columns provide order to the symmetrical facade, which is topped by statuettes of a woman's head while ornaments range from foliage to geometric. Doors with arched wooden windows have floral hints and shields before they open up to the exquisite interior.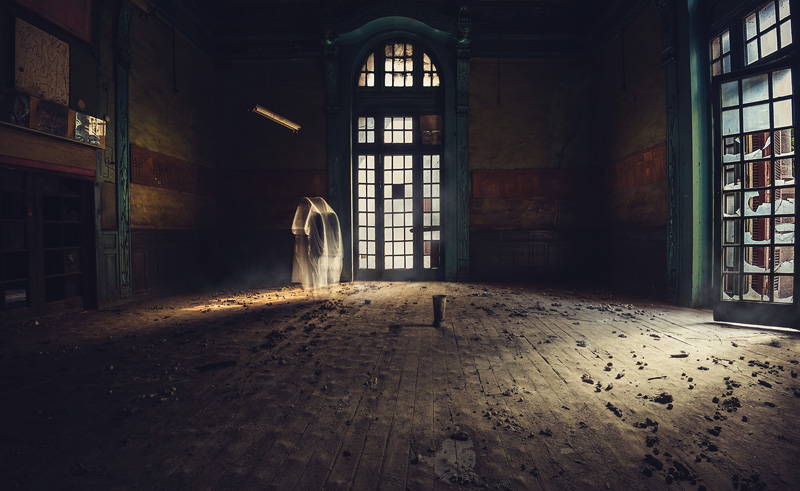 Entering the palace, the first thing you see is a grandiose double staircase at the very end of a vast foyer. Two main floors, each hosting six large rooms, host multiple wings. The cellar accompanies rooms for butlers, a kitchen, storage rooms and toilets in the basement level.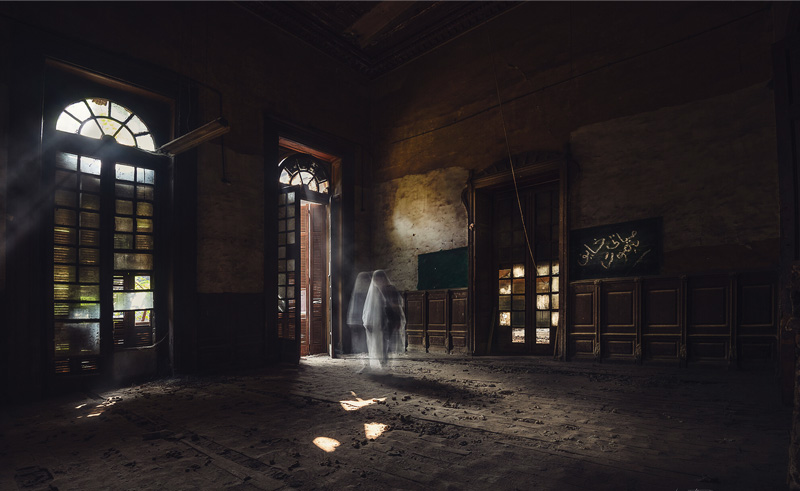 Halim Pasha's initials, 'SH', were inscribed on the surface of marble columns which were either marked by Ottoman emblems or angelic depictions. The natural stone was used on a variety of surfaces and continues to emit its faded pinkish hue.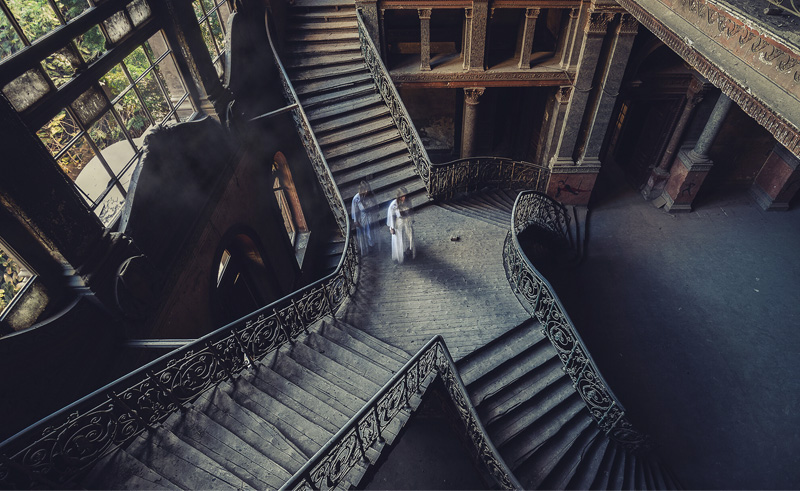 Despite being registered as a monument 21 years ago, the palace is still riddled with mystery, neglect and ruin. Numerous restoration plans were suggested, including one meant to turn it into a museum that tells the history of Cairo, but none came to fruition. The result was that the palace became vulnerable to deformation and with time became an abandoned playground. Inside, some creative minds decided to doodle athletic drawings, presenting an absurd visual.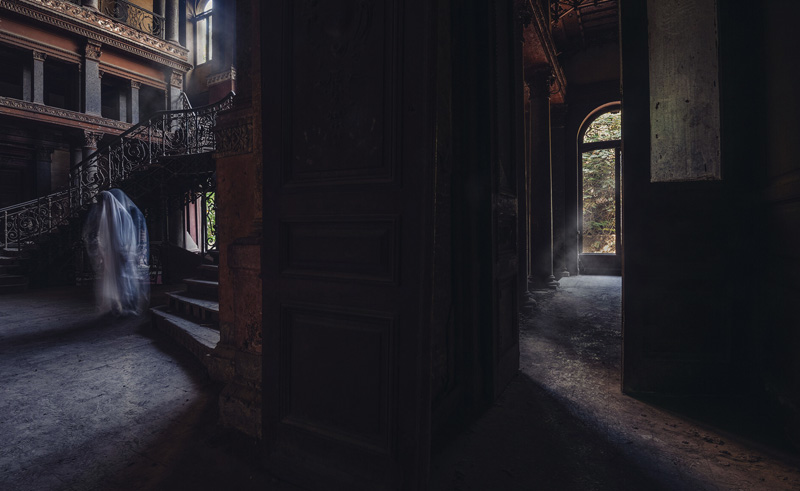 There's been countless cries to save the building from its seemingly endless deterioration; neighbours pass by it on a daily basis and voice the constant pain they experience. Even if you don't make it inside, looking at it from outside evokes the palace's beautiful agony.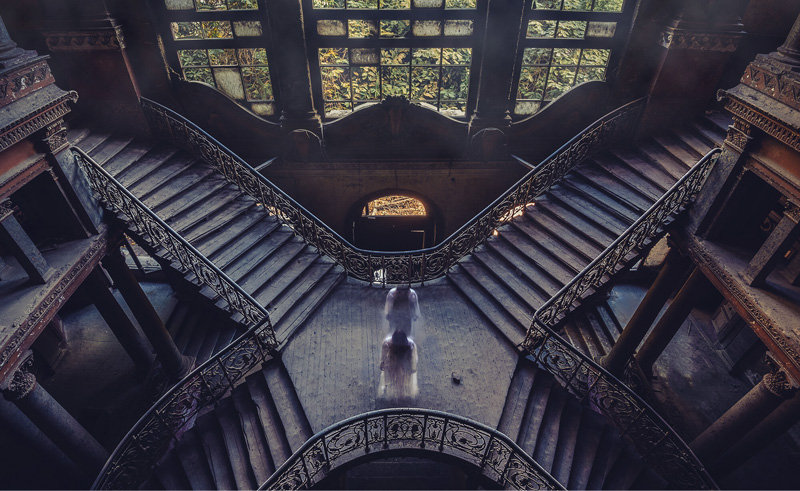 Photography Credit: Nesrine El Khatib