Mega Bicycle Marathon Coming to New Administrative Capital on May 31st
The marathon celebrates World Bicycle Day, which promotes the benefits of biking as a sustainable method of transportation.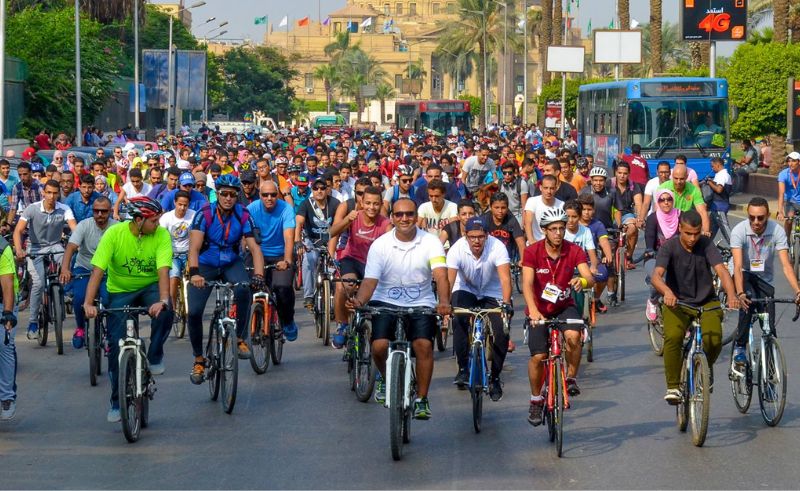 All those months *NOT* skipping leg day are about to pay off. In celebration of World Bicycle Day on June 3rd, the Ministry of Youth and Sports will hold a mega bicycle marathon in the New Administrative Capital (NAC) on May 31st. Thousands of cyclists are expected to participate in the marathon, which will start from the Administrative Control Authority building and take them on a picturesque tour through the city's landmarks until they reach the finish line at the government district.
Transportation has been arranged to take participants to the marathon from Al-Rashdan Mosque in Nasr City. Cyclists are encouraged to bring their bicycles to the mosque by 4:30 AM.
World Bicycles Day emphasizes the benefits of bicycles as a sustainable and affordable means of transportation to combat climate change. The Egyptian government has implemented initiatives to promote cycling, including launching the "Bike-Sharing System" last year and the distribution of 300 bikes through a giveaway program.