Zamalek's Newest Thrift Store 'Velvet' is a Retro Fashion Haven
Founded by Mohamed Saad and fashion model Omar Sherief, 'Velvet' is brimming with designer vintage pieces.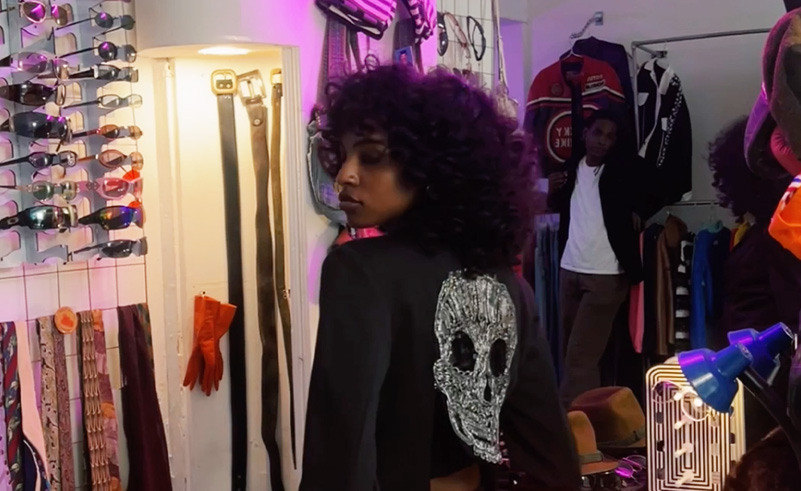 With thrifting culture on the rise, fulfilling every niche fashion style and keeping fast fashion crazes at bay, a new thrift store in Zamalek is upgrading our sustainable and stylish wardrobe needs. Located on Bahgat Ali street in Zamalek, the 'Velvet' thrift store is brimming with designer vintage pieces, and second-hand clothes suiting a range of styles.
While Wekala trips remain a classic, Velvet is limiting our endless pile searches with a curated selection of vintage apparel. The thrift store is co-founded by Mohamed Saad and fashion model Omar Sherief, who has been collecting second-hand clothing for eight years and finally brought his unique finds into a physical space.
"Vintage apparel is very hard to find, and it takes time to curate an extensive collection that includes more than just clothes," Sherief tells CairoScene. "I'm a collector, not a producer, so I always keep that in mind when pricing our pieces, and make sure they're affordable."
The new thrift store also provides an in-store stylist service to provide shoppers with tips on styling fitting their quirkiest finds into their wardrobe. With sustainable fashion prioritized, Velvet also provides its thrift enthusiasts with the option of exchanging their clothing items at the store for their vintage pieces.