MENA Albums Spreading Awareness & Raising Funds for Palestine Relief
We've curated a list of albums throughout the decades that have been released with the purpose of standing with Palestine.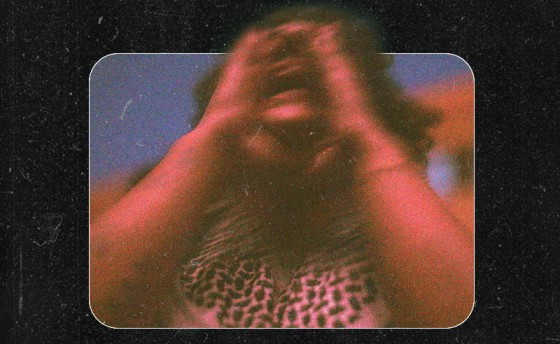 As the Israeli occupation forces continues to carpet bomb the Gaza Strip, musicians around the MENA region have stood in solidarity with the Palestinian people, using their platforms to raise awareness to the cause. And yet this form of activism has stretched years before this latest outbreak of violence that has shocked the world in October 2023. We've curated a list of albums throughout the decades that have been released with the express purpose of standing with Palestine, educating its audiences while raising funds for relief…
Album: Palestine: The Album [2007]
Label: VII Century Records
'Palestine: The Album' is a rap album that examines the historical context of the creation of the state of Israel, and the events that unfolded following its establishment. With tracks like Balfour's Frankenstein' or '51st State' - which feature singers like Lowkey, Wissam and Stylah, and speakers such as Rabbi Aaron Cohen - these powerful songs offer historical lessons through their lyrics:
"Welcome to Israel, the 51st state
'Star Spangled Banner'
Sad with the snakes
Big guns and big funds
The US of A
Handshakes and mandates
The lies and the hate
Welcome to Israel, the 51st state"
The proceeds from the album were waived by artists and donated to the Islamic Human Rights Commission.
Album: Made in Palestine [2011]
Label: Mostakell Records
Mostakell Records' album unites young Palestinian creatives to centralise their voices and music, allowing these independent voices and youths to gain exposure and recognition while promoting Palestinian culture. Released by the Baladna Youth Association in 2011, the album features DJ Bruno Cruz, Ramallah Underground, DAM and Zaman, amongst others. While this album was not released as a fundraiser, it hoped to increase the visibility of underground Palestinian artists whose music communicated ideas of resistance, and worked to increase awareness around the conflict.
Album: Electrosteen: An Electronic Celebration of Palestinian Heritage [2020]
Label: مستقل - MST0008
'Electrosteen: An Electronic Celebration of Palestinian Heritage' is a collaborative project that features a lineup of distinguished artists including Sama', Julmud, Al Nather, Muqata'a, Sarouna M., Nasser Halahlih, Bruno Cruz and Walaa Sbait. Helmed by Rashid Abdelhamid with Sama' serving as the artistic director, the 10-track album was made possible due to support from institutions like Popular Art Centre in Ramallah, AM Qattan Foundation, the Danish House in Palestine, Institut Français de Jérusalem, and a crowdfunding campaign organised by BuildPalestine. Each composition within the album draws inspiration from the rich tapestry of Palestinian heritage, incorporating samples from the Popular Art Centre's audio folkloric database.
Album: Palestine VA [2021]
Label: The Free People Collective
The Free People collective released their album, 'Palestine VA', on Bandcamp on July 2021. The album features seven tracks from various artists like CNCPTR (releasing his first track ever), Dextrom (a well-known artist with a new secret alias), Ghost Of Blackwood, Hayek, Mellow (founder of ANGST records), Mozmos, and Zai' (Jordan's biggest techno artist). Founded on the basis that techno is originally a subversive underground movement of liberation and catharsis, the Free People Collective challenges techno's mainstreamization in the hands of large entertainment giants. Although the label hasn't specified how the funds were distributed, Free People Collective have stated that, "All the funds are going to crisis relief and medical equipment, not to a biased party."
Album: From the River to the Sea: The Horrible Truth About Palestine [2021]
Artist: Audio Antihero
'From the River to the Sea: The Horrible Truth About Palestine - A Fundraiser for the United Palestinian Appeal' unites over 20 diverse artists, poets and bands from Palestine, the United States, the United Kingdom, Norway, Australia and Japan. This event showcases a fusion of talent, presenting songs in English, Yiddish and Arabic, and underscoring its international reach. Serving as both a fundraiser and a demonstration of solidarity, the event features an array of artists, including bedbug, Frog, Laptop Funeral, PHONODELICA, Kahil Ali, HARDCOREBAE, Melissa Lozada-Oliva, Magana, Brivele, Cloud, SuperKnova, and many others. Donations are sent via a download code received after emailing audioantihero.wordpress.com/contact
Album: Palestine Various Album [2021]
Artist: AL GHARIB GLOBAL
'Palestine' is a 19-track album compiled by record label Al Gharib Global. Released on Bandcamp, the album is limited to 100 copies only, with the collected funds used to cover education, shelter, food, transport, water and psychiatric support. The remaining funds were redistributed towards organisations such as Olive Kids' 'Gaza Emergency Appeal' to facilitate the purchase of 6,000 hygiene packages, COVID-19 tests and hospital generators.
Album: For Those We Lost [2022]
Label: Heavenly Creature Records
'For Those We Lost' is a compilation album released in March 2022, curated by London-based art pop and hip hop artist Floralis with help from DJ Priya. Tracks such as 'UTOPIA' by Mirrored Fatality or 'THE ITEM GIRL' by Kapil Seshasayee manage to evoke an energetic, grungy, pop-infused alternative sound. Released via Bandcamp, the album raises funds for Medical Aid for Palestinians.
Album: Palestine Everlasting Land[2022]
Label: Widows.de
Released in 2022, 'Palestine Everlasting Land' is available for streaming via Bandcamp and includes 11 eclectic tracks from artists such as R000000M, DJ Hristos, Yikii, Neurokill, DJ YTP, Maga, Alecchina, LA ORILLA, Misanthropology, Roberta Von, and EL PLVYBXY. Collected funds were sent to DCI-Palestine, an independent NGO based in Palestine dedicated to defending and promoting the rights of children in the West Bank.
Album: From the River to the Sea [2023]
Released just a few days ago and compiled by UK artist, Outsider, in response to the recent events unfolding in Israel-Palestine, 'From the River to the Sea' is a 20-track album featuring artists such as Bella Cuts, AURA, Izzy Locke, Human Resources, Kekec, samb_rules, Letdown Services, Disco Samir and more. The album is raising proceeds from sales which will be donated to the Medical Aid for Palestinians and the Palestine Children's Relief Fund.
Album: For Palestine [2023]
Artist: Toumba
Recently released on Bandcamp in October 2023, Jordanian producer and DJ's digital album includes six tracks of complex drumbeats and dubsteps that showcase his solidarity with Palestine. All proceeds go to Medical Aid for Palestine.
Album: Komy [2023]
Artist: ZULImusic
Producer ZULI is gearing up for the much-anticipated release of his latest EP, 'Komy', which is set to drop on October 20th on Bandcamp and all major streaming platforms. The EP features collaborative efforts with artists like Haykal, Dakn, Cocktail Party Effect, and Maoupa Mazzocchetti. All proceeds from the EP sales will be directed towards supporting Medical Aid for Palestinians (MAP), which you can directly contribute to via the link provided in ZULI's bio.