Snoopy Beats Announce Line-Up for Deep End in Fujairah Oct 26th-29th
Snoopy Beats will join forces with Lebanese collective, somewhere…, to kick off the weekend with a night of curated mixes.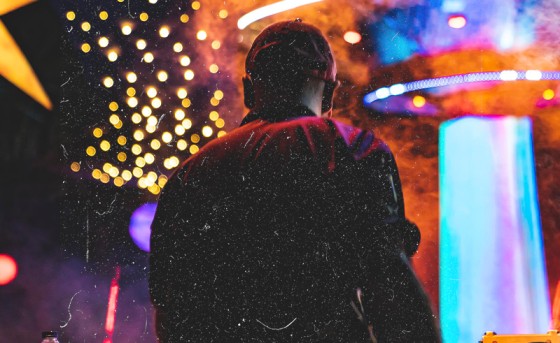 Snoopy Beats, the Emirati thematic electronic music festival, returns to grace the shores of Fujairah, UAE this Halloweekend - from October 27th to October 29th - with a lineup of eclectic artists and immersive experiences. And they're not alone - building on the success of 2022's debut 'Friday Nights' parties, Snoopy Beats will once again join forces with acclaimed Lebanese collective, somewhere…, to kick off the whole weekend with a night of curated mixes.
Bringing an intimate and communal warm up to the festival weekend, somewhere… is originally a Beirut-based collective leading the regional electronic and house scene since the early 2000s through its rich tapestry of parties, club residencies, radio shows, bookings, artist curations and more. Constantly growing within and beyond the community, somewhere… is a nomadic musical project, "perpetually out of place" but committed to uniting like-minded souls in search of the funkiest of grooves.
Asserting itself as a meeting point for "house buffs, electro heads, minimal lovers, breaks diggers, and everyone found in-between those," somewhere…'s influence has reached the party scene in Vienna, Paris and Dubai. Their diverse regular artists features both European sensations like Maxime DB, Bassam, DJ Torpedo, Dennes Deen and Monokultur, as well as regional talents, including Ronin, Eli Atala, Daddybisht and Hoolz, alongside international staples like Sweely, Quest, Traumer, Binh, Voigtmann, Anthea, Unai Trotti to name a few.
This year, Snoopy Beats announced that its 'Friday Nights' party will feature electrifying sets by Tarek B, Maks, and Lamache. The rest of the weekend promises an equally exciting experience, curated by renowned artists such as HVOB, Andrei Ciubuc, Raxon, Anushee b2b Fadi Boghdadi, Somalie, Sarah&Saad and Omar Fayyad.