Vinyl Souk DXB to Host Beirut Groove Collective 25th November
Vinyl Souk brings together a community of analog-loving individuals to exchange vinyls and cassettes.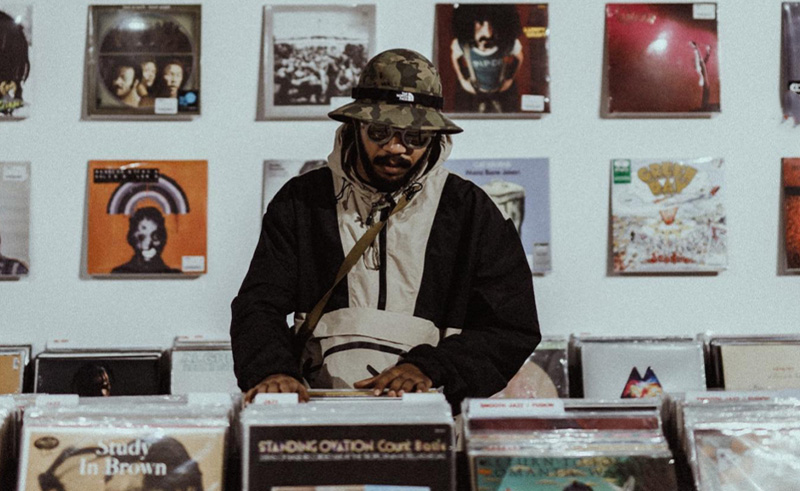 Vinyl Souk Dubai Volume 8 is set to host its inaugural open deck night at the 25hours Hotel One Central on Saturday, November 25th. A haven for music enthusiasts, record collectors and selectors, Vinyl Souk brings together a community of like-minded individuals to exchange vinyls and cassettes, creating a vibrant musical marketplace that celebrates analog artistry, craft, and culture.
Kicking off at the Nomad Day Bar from 4 PM, the evening promises an eclectic lineup with curated selections by DJ, music researcher, and editor Natalie Shooter, a prominent member of the Beirut Groove Collective known for its focus on underground clubbing in the SWANA region. Picking up from there will be three other talented performances led by Cheb Moha, the skilled designer and record collector, Mckie Alvarez, Dubai-based Filipino sound designer and producer, and DU$T, a Bahraini producer.
The marketplace itself will feature pop-ups from Raw Music Store, Qualia Audio, The Source Distro, Metal East Records Store, Vinyl.ae, Lo Life, Paradistro Zinegist, Gunk, Omer Tariq, Nocturama, Gulf Photo Plus, Analog The Room, and Mercado.
The event will continue with an after-party held at Monkey Bar at the 25hours Hotel starting at 10 PM, featuring performances by DJ Giles Smith from NTS Radio UK, as well as Natalia Shooter.