XP'S XPERFORM Initiative Wants to Discover The Middle East's Best New
New partnership with YouTube aims to support emerging artists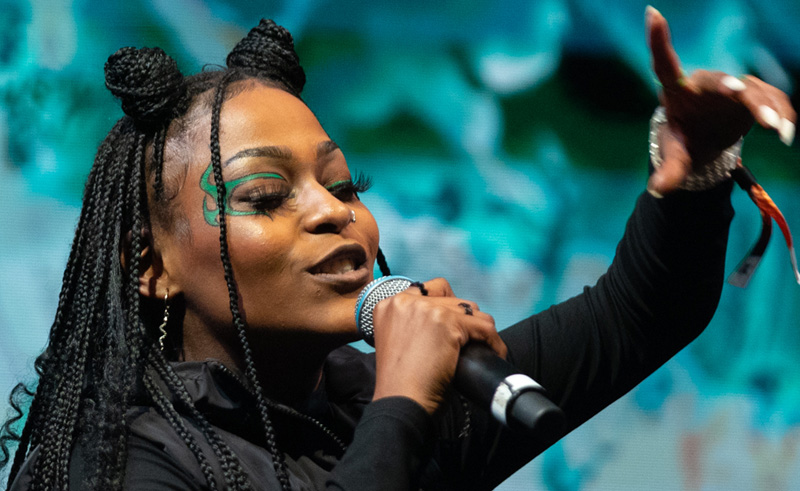 XP Music has joined forces with YouTube, the partnership aims to support emerging artists from the Middle East and propel the country's biggest music festival to new heights. The partnership underscores YouTube's commitment to fostering the growth of Saudi Arabia's music and entertainment industry.
XP Music Futures is seeing its second iteration, the annual conference is set to take place on December 7-9 in Riyadh. This competition not only allows applicants to showcase their vocal abilities but also presents them with an opportunity to kickstart their music careers through MDLBEAST Records, the brand's label responsible for producing and distributing music.
With its immense reach and user base, YouTube offers an unparalleled platform for emerging Saudi artists to showcase their vocal prowess in various formats such as long-form videos, shorts, and live streams. As of June 2020, YouTube boasts over 80 million Music & Premium subscribers, with more than 2 billion logged-in viewers watching music videos each month. The multiple formats provided by YouTube have proven instrumental in the success of musicians and artists.
Expressing enthusiasm for the partnership, Nada Alhelabi, Director of XP Music Futures, stated, "We are delighted to join forces with YouTube for this year's XPERFORM, with the shared objective of discovering and nurturing the next generation of musical talent in the Middle East. This initiative aligns with our mission of providing opportunities for artists and shining a spotlight on the vibrant music scene within the region."
Liliana Abudalo, MENA Head of YouTube Music, also commented on the collaboration, saying, "We are thrilled about our partnership with XPERFORM and the opportunity to support Saudi Arabia's music industry, including labels, music artists, and producers… We hope that more music artists in the Kingdom can reach a wider audience."
XPERFORM is accepting applications from April 30th to May 20th. The top 25 applicants will have the chance to audition on June 25th at Riyadh's Music Hub. Contestants will impress the five XPERFORM judges with acapella or instrumental performances. From there, the judges will select the top 10 contestants for an exclusive boot camp, featuring personalised coaching from YouTube experts. The boot camp also prepares them for the next stage of the competition.
The 10 finalists will then compete in a popularity contest on YouTube Shorts, allowing the audience to vote for their favourite contestant. This will aid the judges in selecting the top 5 performers who will have the opportunity to showcase their talent, live at XP Music Futures.