Egyptian Brand Nush Drops Hand Embroidered Mini Skirts
A marvel of subtlety and elegance, Gia is Nush's latest mesmerising collection.
A sun-kissed oasis of delicate embroidery, floral motifs, and subtle pastel hues, Nush's latest mini skirt collection Gia is the breezy summer love child of hard work, local craftsmanship and intricate design. A marvel of subtlety and elegance, the base colours of the skirts are soft, understated yet balanced by the sheer layer atop and hand embroidered with intricate floral patterns that command attention.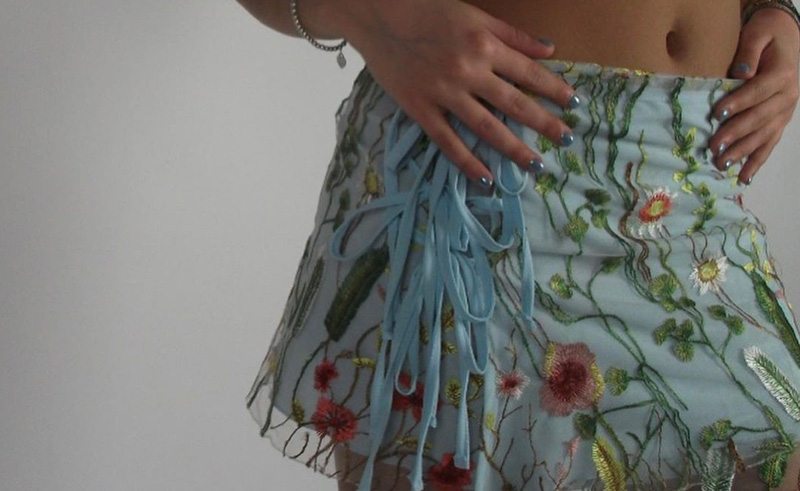 "The local Egyptian fabric market has this reputation of being of lesser quality to their global counterparts, but that's not true. The designs for the mini skirts came to me when I saw the fabric to begin with." Nush founder Hana El-Ganzoury tells Scene Styled "I had the pleasure of running into an amazing woman with an incredible collection of embroidered fabrics. I wanted to support her, and then that's when the inspiration hit."
A detour from Nush's usual minimalistic aesthetics and solid colours, the new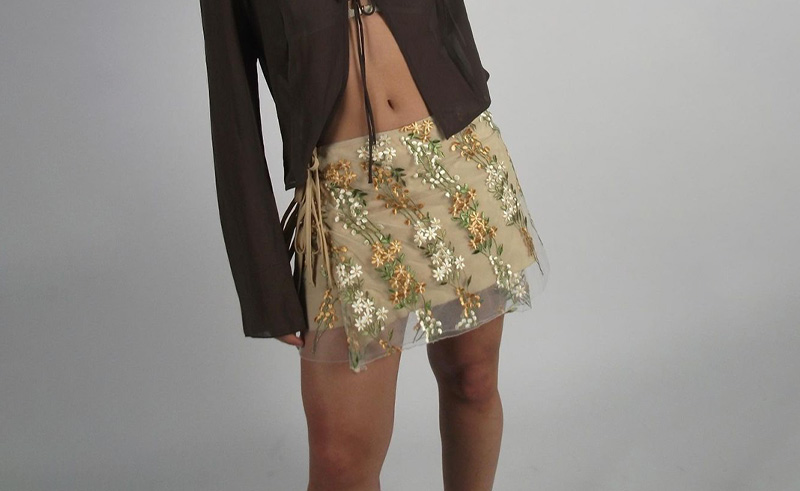 Gia skirts are a subtle explosion of soft hues and intricate detailing to add a floral flair to the breezy summer air. "I really wanted to go for something extra this time around, all of my designs thus far have been minimalistic, and I wanted to opt for a more fun route this summer; they're easy, breezy, simple, yet fun." El-Ganzoury adds.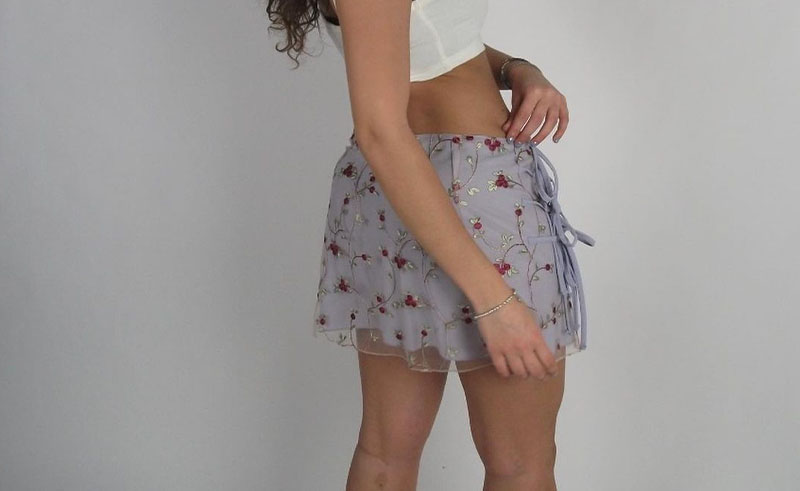 It is never a small feat to start a label from scratch, and it was certainly no different for young entrepreneur Hana El-Ganzoury who took advantage of a period of fear and uncertainty to create her own brand, "When COVID struck, it felt like the perfect time to be productive." El-Ganzoury shares. "This is going to sound cliché, but it's genuine. I've always had this dream of wanting to start my own label. There were trials and tribulations, but I pushed through and learnt from all my missteps."
Founded in December of 2020, Nush is the sartorial child of a certain hard-working Hana, "I'm not going to glamorise it. It can be overwhelming at times. There are often disappointments, but it's so rewarding in the end. Nush changed me, I just evolved so much." Having dedicated day and night, floating through sleepless weeks and balancing academic efforts with entrepreneurial endeavours, El-Ganzoury found solace amidst the sartorial embrace of her budding brand.