Egyptian Handbag Label Sekhmet Drops New Regal SS'23 Collection
Ancient dreams in modern lands, this handbag label is bringing history to the palm of your hands.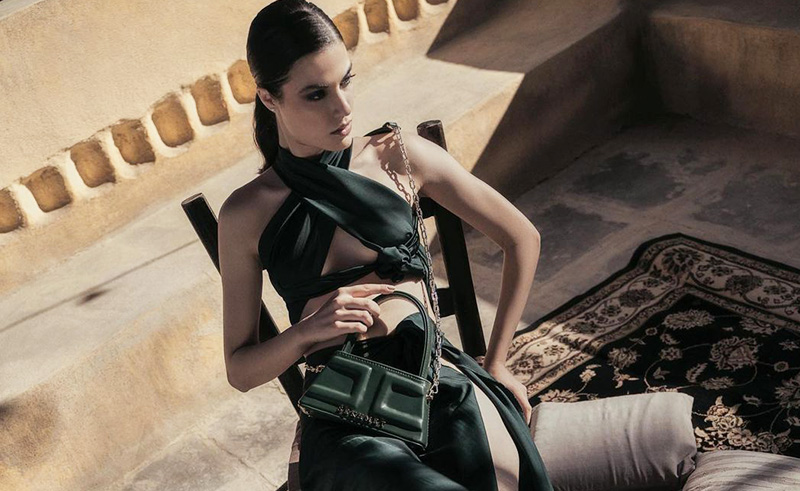 Traversing the lands of Egypt, one's gaze is drawn to the majestic and awe-inspiring architecture that stands as a testament to the creativity and ingenuity of the civilization that once ruled this land we call home. The wondrous temples and intricate hieroglyphics speak of a culture that revered its divinities and sought to capture their grandeur in every aspect of life. Such sights continue to intrigue and inspire to this day as we bridge the gap between heritage and the present.
It is from these monuments and tales of ancient figures and divinities that artists draw inspiration. This is the tale behind Sekhmet, the Egyptian Handbag Label paying tribute to Sekhmet, the warrior Pharaoh and the eye of the sun.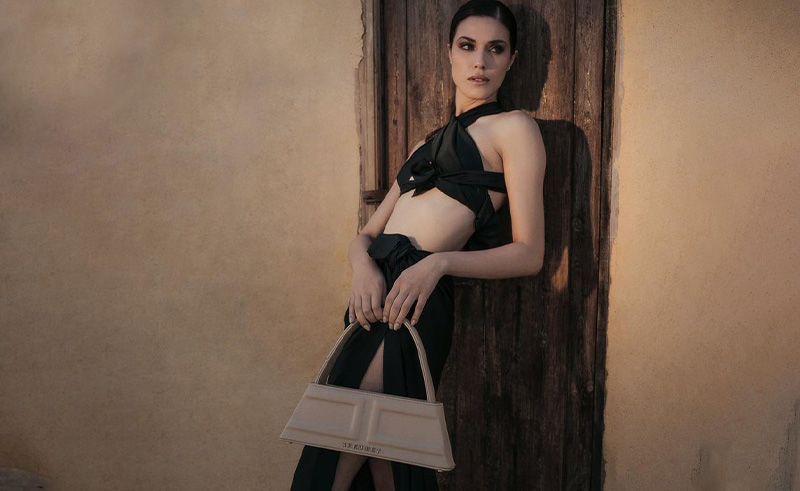 With sharp and edgy details and subtle sculpted designs paying homage to the grand temples and halls of Ancient Egypt, Sekhmet has just released its honed and razor-sharp SS23 handbag collection.
The collection, called 'For The Love of Bastet', is inspired by the powerful sisterly bond of Sekhmet and Bastet. It features structured geometric handbags with sculptured protrusions reminiscent of the great pyramids of Giza, evoking a regal, chic, and timeless allure.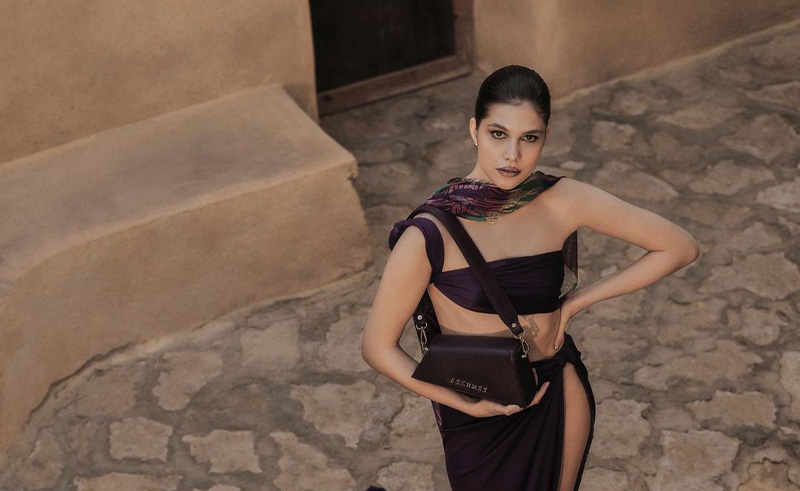 Founded in 2020 by Maryam El-Gohary and her husband and partner Omar El-Maghraby, Sekhmet is El-Gohary's dream come true. "I've always had this dream of starting my own brand, and I had an intense desire to make it come true and have it count," El-Gohary tells Scene Styled. "I've always been captivated by Ancient Egyptian history and mythology, and I felt a certain kinship with Sekhmet. I related to this powerful warrior Pharaoh and had to share her story."
Designed to empower, Sekhmet sews strength and solidity into the seams of their handbags. "With Sekhmet, I'm telling a story," El-Gohary adds. "Every collection unveils a new layer in her tale, and every handbag is named after a different facet and aspect of her life."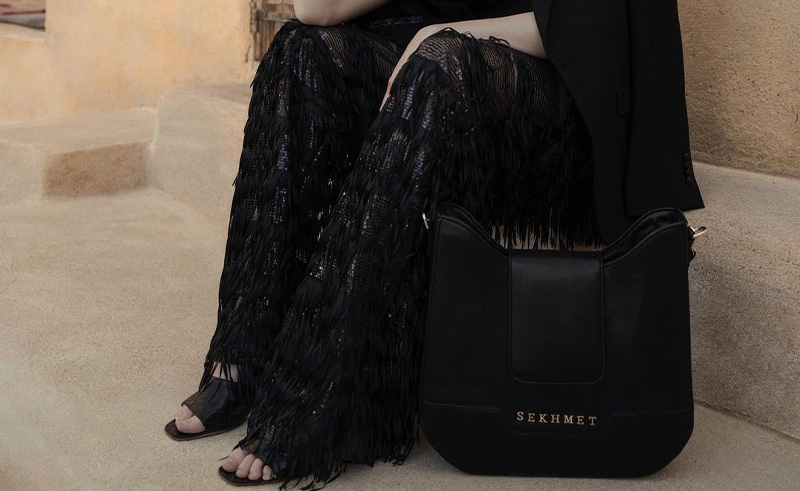 With this new collection, Sekhmet is stepping aside and letting Bastet steal the spotlight. "Like her sister, Bastet is a powerful warrior and is known for her sensual energy and femininity," El-Gohary tells Scene Styled, emphasizing her label's dedication to empowering the modern Egyptian woman by drawing from these powerful tales of her ancestors.