Egyptian Label Mrs.Keepa Drops Gen-Z Inspired FW23 Collection
With a focus on individuality, the RTW label's latest collection represents a digital fantasy in the modern age.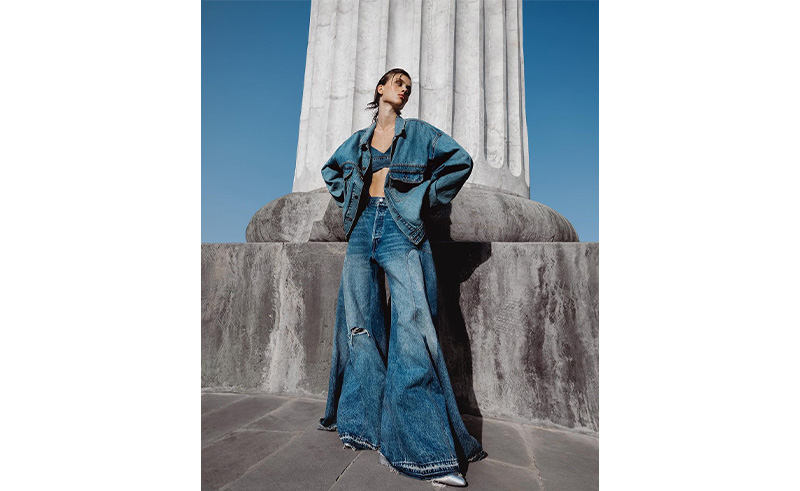 "Generation Z is a generation that continues to inspire with their unapologetic expression of their true selves, and this inspiration has been woven into the core DNA of the Mrs. Keepa brand."
It's giving literal fantasy, and we're virtually living for it. For their Fall/Winter 2023 collection, avant-garde Egyptian-born and Dubai-based label Mrs. Keepa drew inspiration from the collective technological existence of younger generations. Unveiled earlier this year at Dubai Fashion Week, the "Life is a Game" line reflects how digital spaces influence lifestyle and self-expression.
Mrs. Keepa's Fall/Winter 2023 collection draws inspiration from the unrestrained individualism of Generation Z. Known for fearless self-expression both online and offline, Gen Z continues to push boundaries in how they project their identities to the world. The latest designs from Mrs. Keepa aim to channel this same liberating energy.
Each piece from the "Life is a Game" collection empowers the wearer to craft their own distinct aesthetic and boldly showcase their personality. Whether mixing and matching statement silhouettes or accessorizing with vintage-inspired finds, the collection invites self-styling without limits. Under the vision of Creative Director Mariam Yehia, Mrs. Keepa outfits become canvases for uninhibited self-curation.
In a first, the collection incorporates eco-friendly denim crafted from recycled materials. The functional garments in the line demonstrate Mrs. Keepa's commitment to pushing boundaries while remaining practical. Stylish yet durable separates include embellished denim shorts, deconstructed jacket pieces, and customizable separates suited for active lifestyles.
"Life is a Game represents the idea of how people have become more involved in their own fantasy world; a world that they have created digitally, and the impact it has on their behavior and way of living," shares Mrs. Keepa founder and designer Mariam Yehia with SceneStyled. "That was my inspiration to create these avant-garde and practical designs," Yehia adds.
As technology transforms how fashion circulates, Mrs. Keepa cements its place at the forefront of emerging trends.