Egyptian Label Sara Elemary Suits Up in New FW'23 Collection
With dramatic portraits and structured silhouettes, 'Suited Up' pays homage to the indomitable spirit of women.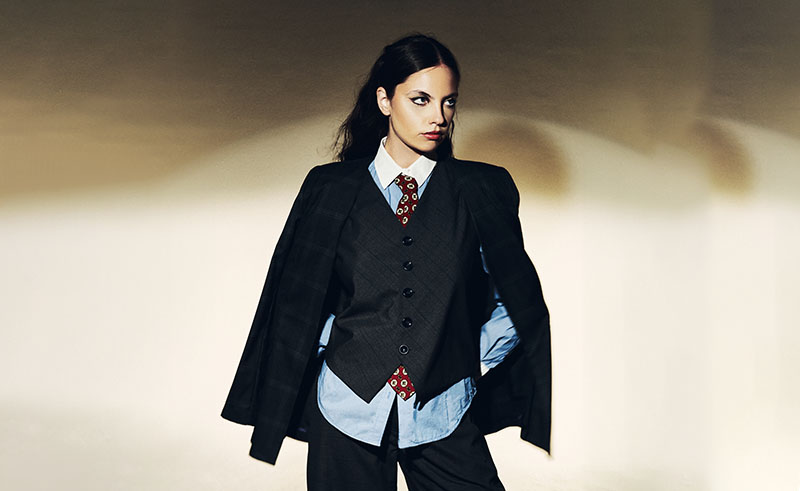 Modest yet unflinchingly bold, eponymous Egyptian fashion label Sara Elemary has just dropped its latest Fall/Winter 2023 collection. With dramatic portraits and structured silhouettes, 'Suited Up' pays homage to the indomitable spirit of women. Sports accessories blended with tailored separates nod to the grit and grace within each character. "These women are 'suited up' in power, in confidence, and in the unyielding pursuit of conquering new horizons," Elemary tells SceneStyled.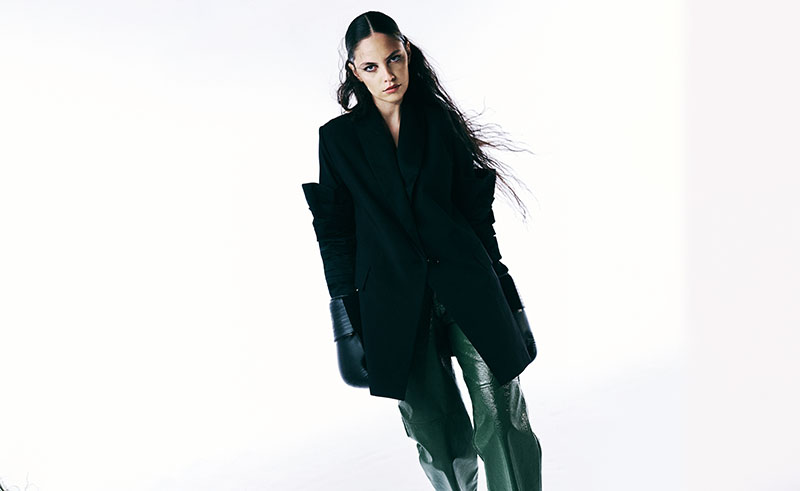 Built upon a foundation of impeccably tailored suits, trousers, jackets and skirts, the collection features leather accents and equestrian nods that imbue each ensemble with authenticity and athletic edge, "Each piece within this collection signifies a distinct chapter, representing the diversity of personalities and situations women embrace."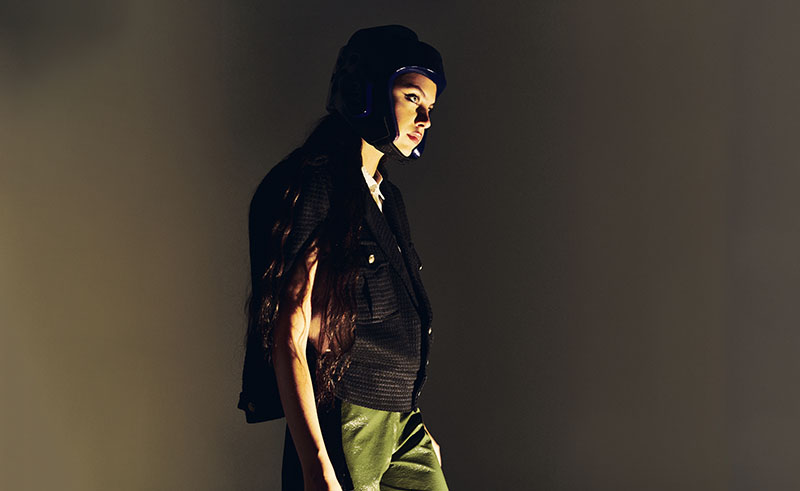 The line demonstrates Elemary's technical expertise through tailored separates in premium fabrics. Pinstripe suits and oversized blazers blend movement with structure. Darker shades like charcoal, navy and brown serve as a minimal backdrop, accentuated by leather details. Whether in sleek camel trousers or textural monochromatic sets, Elemary's signature texture-play and androgynous silhouettes empower with versatility. Splashes of crimson red add an artful pop of colour among the neutrals.
Canadian-Egyptian designer Sara Elemary found her calling in bringing renewed vision and empowerment to Egyptian and global styles. After graduating with a degree in Business Marketing, she founded her namesake brand in 2009, dedicated to redefining standards of beauty, authenticity and strength through sophisticated and versatile designs.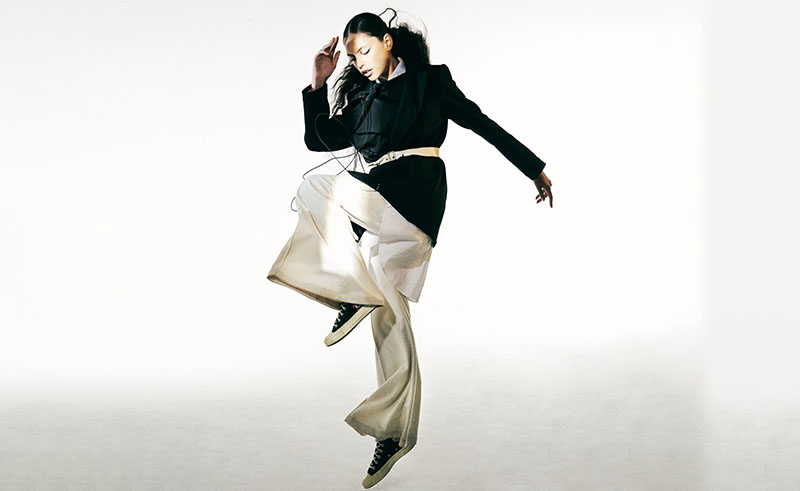 Sara's own empowering journey of nurturing her vision against adversity interweaves with this collection. By redefining modest fashion and advocating freedom of choice, her growing brand has become an inspiring symbol for women in Egypt seeking to shatter limits. With the unveiling of 'Suited Up', Elemary actualises her steadfast dedication to celebrating womanly strength, freedom and self-discovery through both style and storytelling.