French Luxury Fashion House Dior Will Open Its First Store in Egypt
After making global headlines with its glam runway show at the pyramids, Dior is settling down in Egypt with a new store by 2024.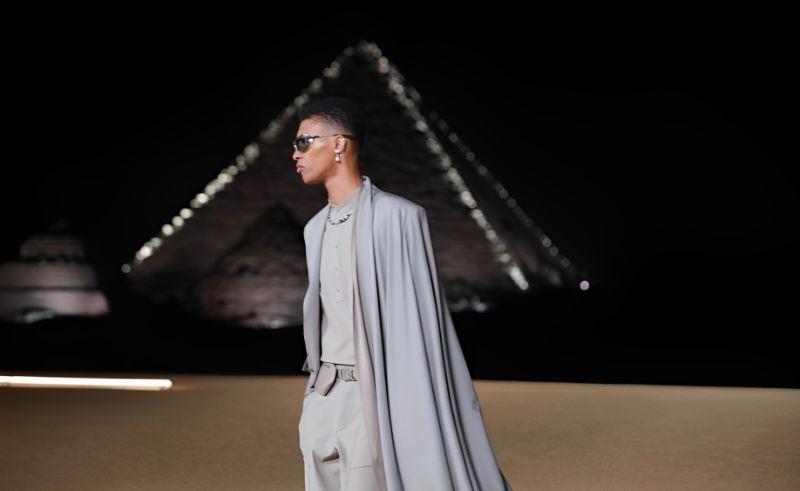 World-renowned fashion label, Dior, is planning to establish a retail presence in Egypt with a debut store planned for the end of 2024. Egyptian Minister of Trade and Industry Ahmed Samir and Christian Dior Couture Europe and Middle East President Jérôme Baudy held a meeting to discuss Dior's plan to break into the Egyptian market.
Last weekend, the world's gaze turned to the Great Pyramids of Giza as Dior unveiled their FW23 menswear collection 'Celestial' with a glamorous runway show. The groundwork for this incredible project was laid in 2021 at Art D'Egypte's first edition of 'Forever Is Now' in front of this same world wonder, with Christian Dior CEO Pietro Beccari collaborating with Art D'Egypte founder Nadine Abdel Ghaffar to make it happen.
"I was told by the Minister of Culture and the Minister of Archaeology and Tourism that they want to give a hint of modernity and freshness to this incredible monument," Beccari told WWD. "There were incredible artists, it was a fantastic evening, and during that evening, we started talking with the parties and they thought Dior would fit perfectly into their purpose."
Now, after attracting headlines across the globe, the French pillar of luxury fashion is making a more permanent mark in the country.