Hayy Jameel's Homegrown Market Coalesces the Region's Budding Brands
Homegrown market's Hayy Jameel store is a haven for shopper and local artisans alike.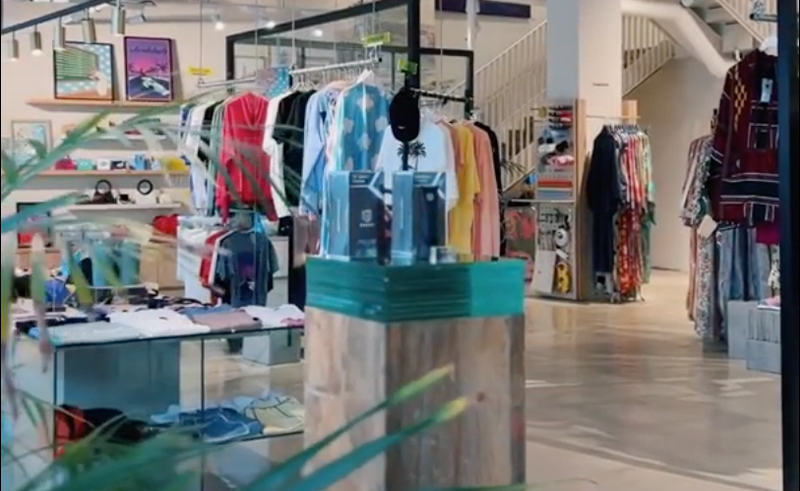 In the bustling heart of Jeddah's Al Muhammadiyah District, the second chapter of Homegrown Market has unfolded. Established in 2014, Homegrown Market has evolved into a vital conduit for local talent. It reshapes the consumer experience, making the world of local shopping accessible to all. However, Homegrown Market is more than just a retailer; it serves as a vibrant creative community. It empowers brands, nurturing them from inception through label development and even assisting in the establishment of flagship stores. A notable success story is Yataghan Jewellery, which embarked on its journey as a modest label within Homegrown Market. Yataghan's creations not only invite self-expression but also reflect both style and identity, weaving intricate designs that pay homage to Saudi Arabia's culture.
Despite initial skepticism, Homegrown Market has witnessed a groundswell of interest from brands across the country eager to collaborate. The Hayy Jameel branch stands as a living testament to this success, pulsating with creativity and adorned with artistic elements. While many brands showcase their offerings across both outlets, the collections in each store possess distinctive character, catering to a multitude of fashion preferences.
Amidst the diverse labels, shoppers can unearth treasures such as Bambah, a luxury womenswear brand celebrated for its fusion of bold signature shapes with femininity and elegance. Nasbia Hafiz's designs push boundaries, experimenting with daring fabrics and avant-garde silhouettes. For the fashion-forward male, the opulent menswear label Hindamme awaits discovery, offering striking designs that seamlessly blend the traditions of the East with contemporary Western aesthetics.