Libyan Designer Farah Beitelmal's Babouches Fuse Tradition with Vision
The Tunis-based label is helping to keep the legendary shoe in vogue.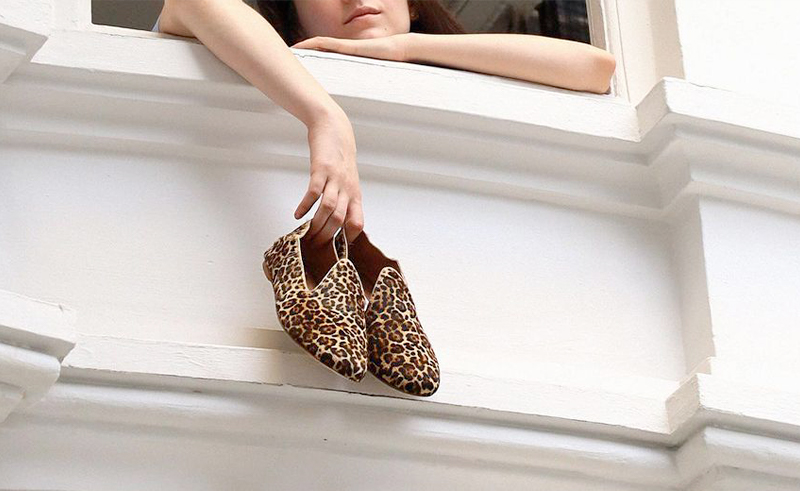 Madrid-based shoemaker Farah Beitelmal draws inspiration from her international childhood to create a contemporary reimagining of the traditional Maghreb Regino babouche. Raised between Spain, Libya, the US, and France, the 'unique women' who shaped her early years are what inspire her designs.
A practising lawyer for fifteen years, it wasn't until 2013 that she dipped a toe into the fashion game. "I was always interested in fabrics and fashion design for as long as I can remember," Beitelmal tells SceneStyled. After deciding enough litigation was enough, she set about paving her own artistic path in the fashion space.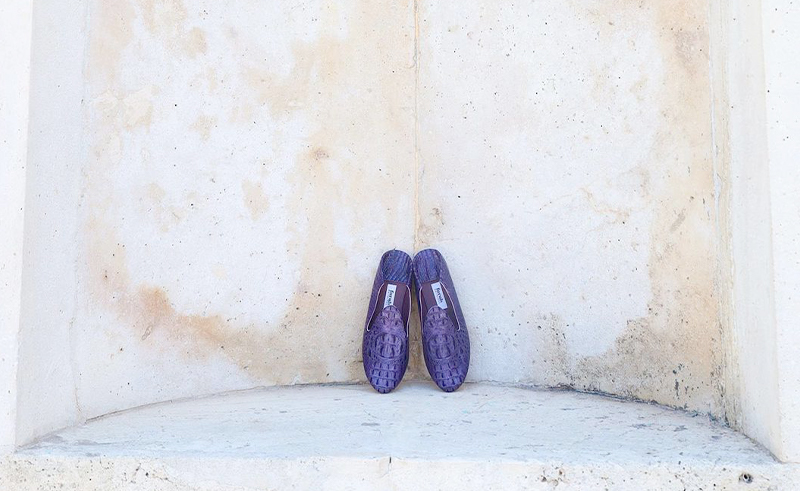 "I signed up for a course at the Saint Martins College of Arts which then led to me to establish my first brand aZiZa and crafting handbag and pouch designs inspired by my homeland Libya."
Her eponymous label reflects the fashion heritage of the places that built her childhood through the vessel of this iconic traditional piece of footwear. Beitelmal makes liberal use of bold colours which are seldom muted, and a range of textural finishes from matte suedes to shiny metallics and snake-effect leathers.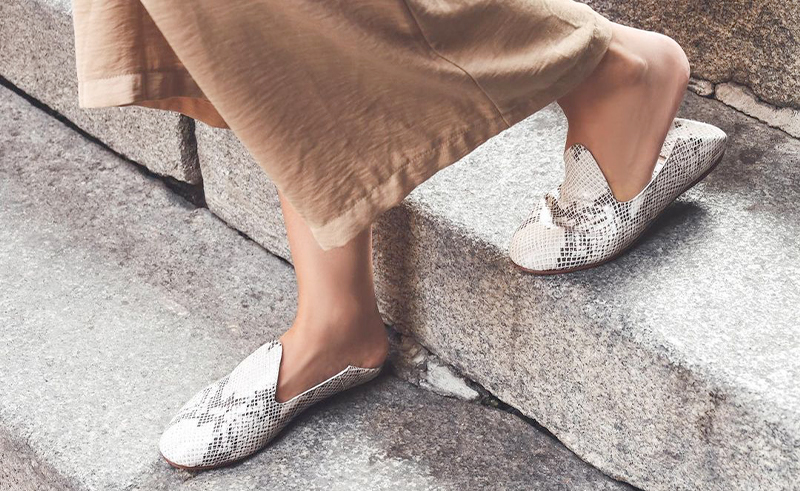 "I consider myself to be Libyan and Spanish, but I've lived in the US, France, Egypt and Tunisia." the designer continued, speaking to how her deep and varied life experience reveals itself through her work.
"My creations bring together the history, pride and traditions of my Arab heritage with Western flair."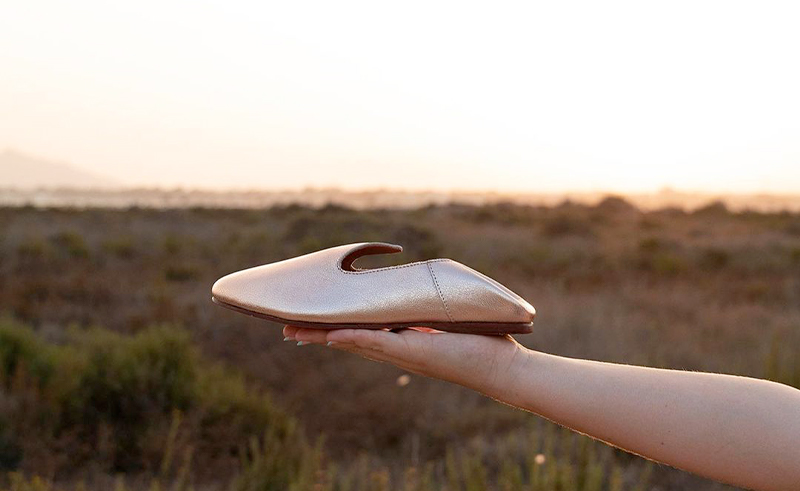 The babouche is a traditional shoe distinguished by its unique ability to be worn with its heels folded down or up, and its light, flexible feel. It's over three centuries old, and, although the word 'timeless' gets thrown around a lot, it's hard to argue the babouche is anything but.
"What inspired me about the babouches is their history and simple beauty. They are everyday shoes that are very comfortable but also very chic," Beitelmal explains. "I felt I could really work with that. Once you try them on you never want to take them off, trust me."
The pieces are handcrafted by Tunisian artisans to combine centuries-old craftsmanship with modern prints and textile design. Beitelmal's label creates their shoes with their cultural and historical importance at the forefront, as well as with a commitment to sustainability; each pair is fashioned from recycled leather, making them durable, cruelty-free and environmentally conscious. As she so aptly puts it, "Artisans are able to deliver true magic that mass production just cannot. You can feel a lot of love in what they create."
For this squire-turned-fashion entrepreneur, the local artisans are the most important part of the process. "We live in a fast-paced era where one can order food, clothes or anything else to their doorstep with just a few clicks."
Beitelmal told SceneStyled of her unwavering commitment to handmade, authentic production: "With all these advancements we are now experiencing, one starts to prioritise speed, losing touch with the finer quality and elegance of handmade products and designs, and the ability to capture inherited traditions."