Saudi Sisters Slay the Fashion Scene With Avant Garde Label Lurline
Did somebody say slay? Well, Saudi Arabian sisters Sarah and Siham Albinali certainly did.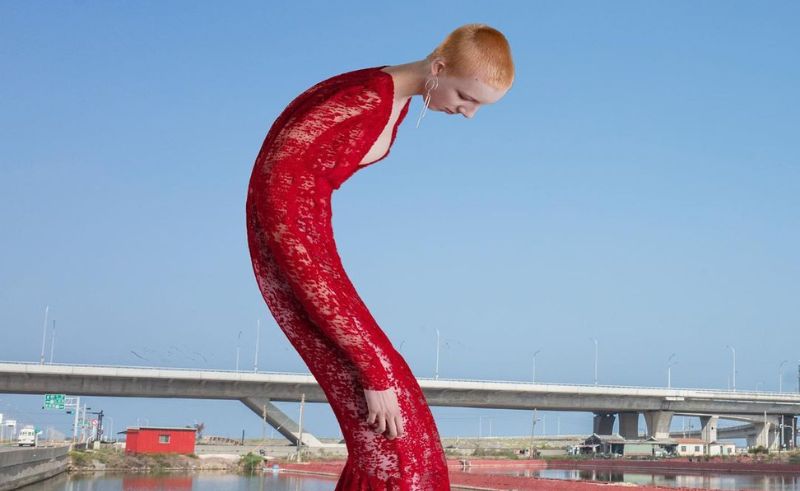 Integrating the modern with the traditional, Saudi Arabian sisters Sarah and Siham Albinali celebrate the modern woman through their sustainable, innovative, and non-traditional label, Lurline. Launched in 2018, and having won the Fashion Trust Arabia (FTA) prize in the Ready-to-Wear category in 2022, Lurline isn't just another generic fashion brand, but rather an amalgamation of cultures, styles, and aesthetics; one that merges the feminine with the soft goth, and the fearless.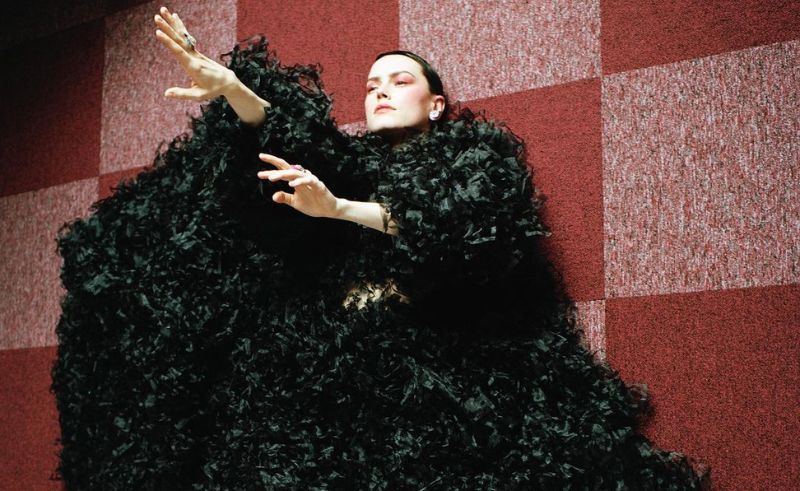 With a name inspired by the modern European folk tale (who doesn't love a good old mythology reference?) of the siren Lurline who roamed the Rhine, the Albinali sisters derive inspiration from dazzling daydreams, magical tales, media, and art more specifically, the horror genre, "Horror movies are something we really bonded over even before fashion," the Albinali sisters tell Scene Styled. "Our first collection was actually inspired by An American Werewolf in London and we worked with universal pictures to secure the rights."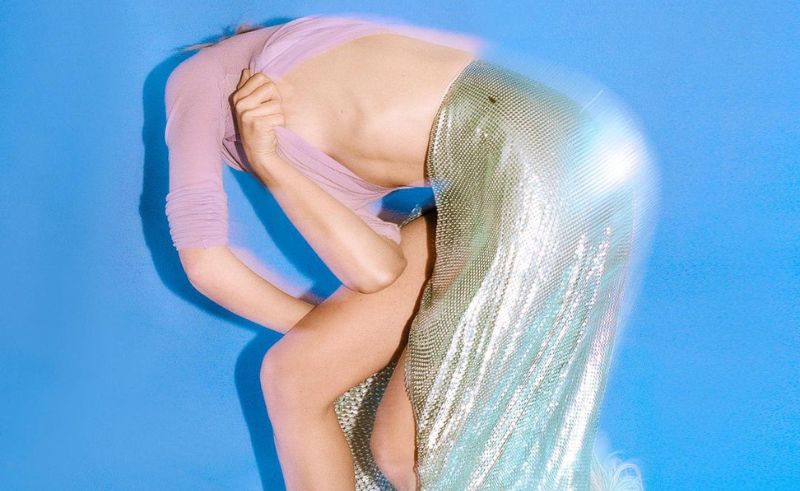 Having not received a formal fashion education, the sisters drew upon their learned experiences and exposure to a multitude of different cultures throughout Europe and the Gulf Region to envision what a modern woman looks like through the Lurline lens; a multi-faceted woman - brave and unafraid- that refuses to be defined by one single term. "We've always had this creative pull and the want to explore," the sisters add. "Growing up in Saudi we had to be goody-goody two shoes - Lurline is our way of being rebellious and a bit naughty."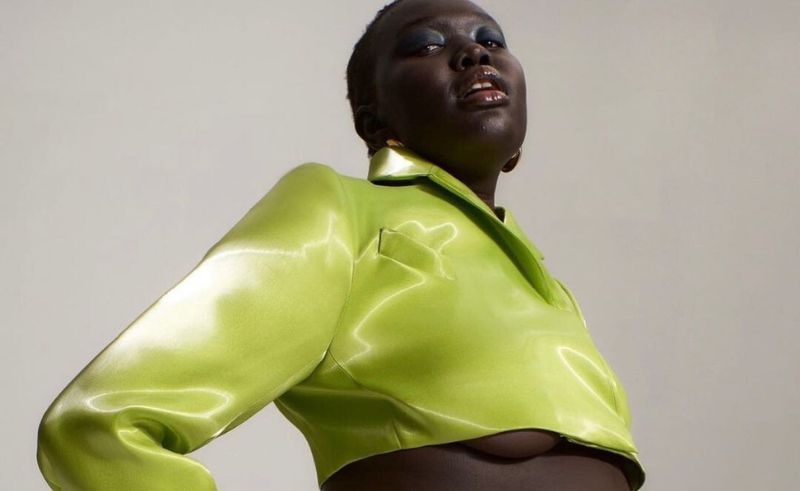 Starting Lurline was anything but a walk in the park, Sarah and Siham note, describing the journey as one of ups and downs, with an abundance of the latter in the beginning, "The hardest thing about starting was finding a team to share the vision - a team that speaks the same language - and we were lucky that the people we started with were on the same wavelength."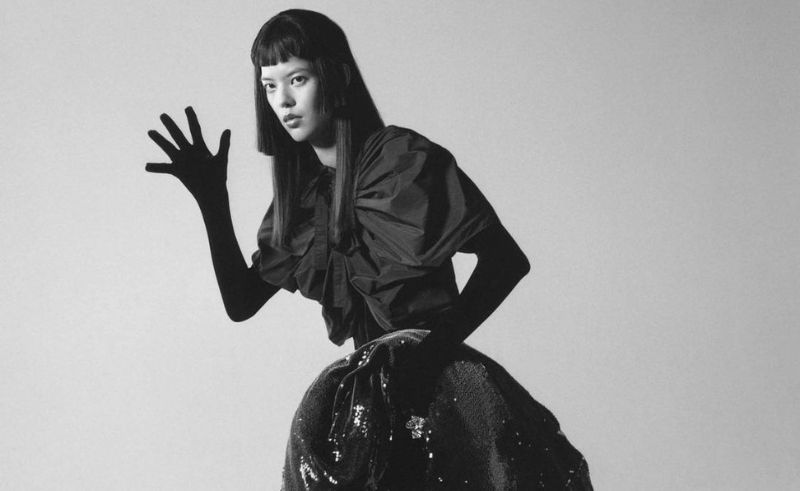 Genuine and proactive, the label takes pride in its sustainability and its environmental responsibilities, "Lurline is not jamming sustainability down peoples' throats, we really are responsible. We want to give back to the earth, reduce waste and apologise for the waste we make." Proving that sustainability is not just a mantra, but rather a vital aspect that is an actively evolving part of the brand.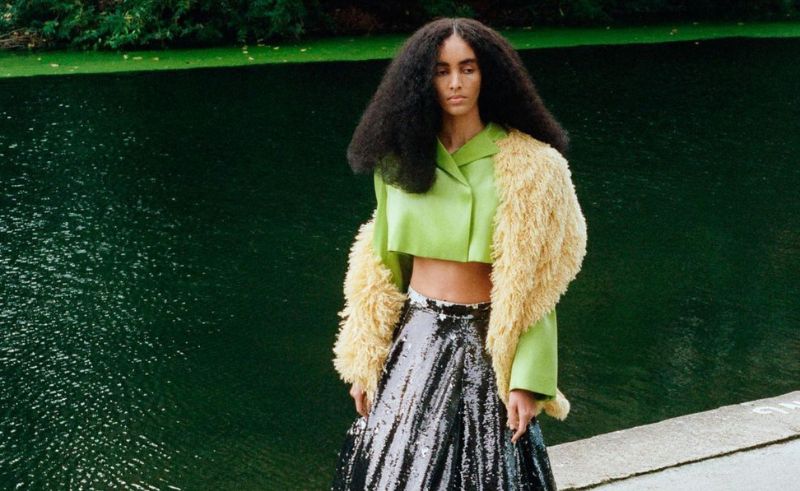 Lurline is always blending contemporary and traditional couture, working with a variety of fabrics and techniques, "Chainmail fabric was not easy to use, it was a lot of hours hence why it is something we're really proud of."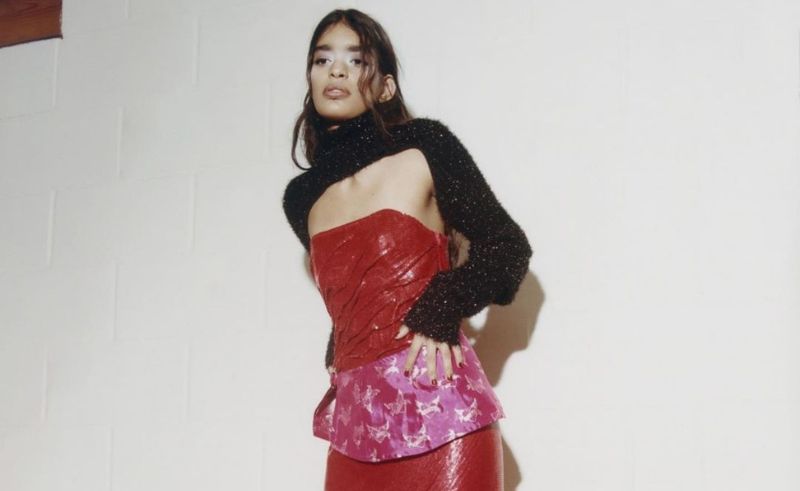 For Sarah and Siham, every piece comes from a place within, "Each piece has a history to it, a piece of us in it - the most painful pieces have the biggest pieces." crafted with blood, sweat, and tears.