'Star of Egypt' Diamond Fetches USD 3 Million in Christie's Auction
The mysterious 105 carat 'Star of Egypt' diamond had once been in the possession of Egypt's King Farouk.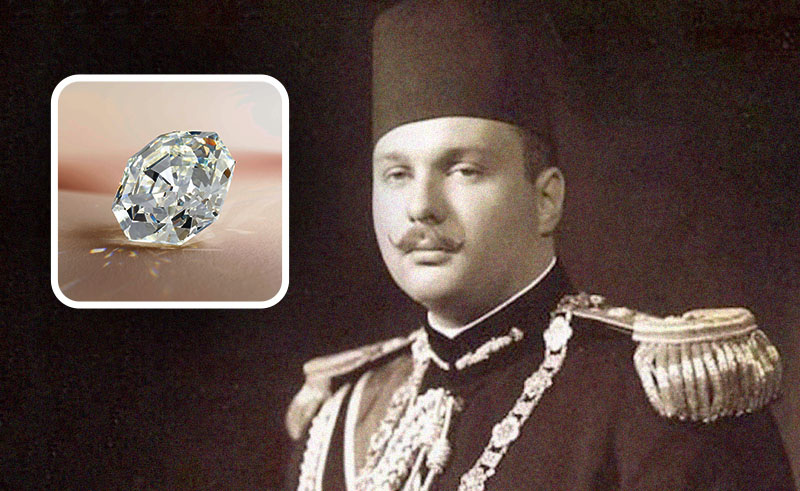 The highly anticipated auction of the renowned Star of Egypt diamond took place at Christie's London in Geneva, marking the first time this historic gem has ever been offered for sale. With a captivating backstory and a rich historical lineage, the Star of Egypt captured the attention of collectors and enthusiasts worldwide.
The diamond's early origins remain shrouded in uncertainty, with conflicting reports suggesting either of Indian or Brazilian origin. Referred to as the 'Star of Egypt,' this remarkable gem emerged in 1850, allegedly acquired immediately by the Khedive of Egypt, Abdel Hamid II. The stone underwent a transformation when it was sold in 1880, being expertly re-cut into an elegant emerald shape.
Intriguingly, the Star of Egypt resurfaced in 1939 on the London market, maintaining its present weight. It exchanged hands over the years, with reports suggesting it had once belonged to Egypt's extravagant King Farouk, who was known for his opulent lifestyle and extensive collection of jewellery and treasures. However, after his exile in 1952, the diamond, along with other precious gems, disappeared, reemerging years later.
Having remained in private ownership within the same family since the 1970s, the Star of Egypt has finally made its long-awaited auction debut. Bidders eagerly vied for the opportunity to possess this exceptional gem, resulting in a swift and spirited auction that concluded in under three minutes. In a testament to its allure and historical significance, the diamond ultimately sold for an impressive 2,707,000 Swiss francs (USD 3.02 million).