Styled Archives: Arab Celebs Who Fashionably Tied the Knot
Let's bid adieu to the wedding season with a stroll down memory lane.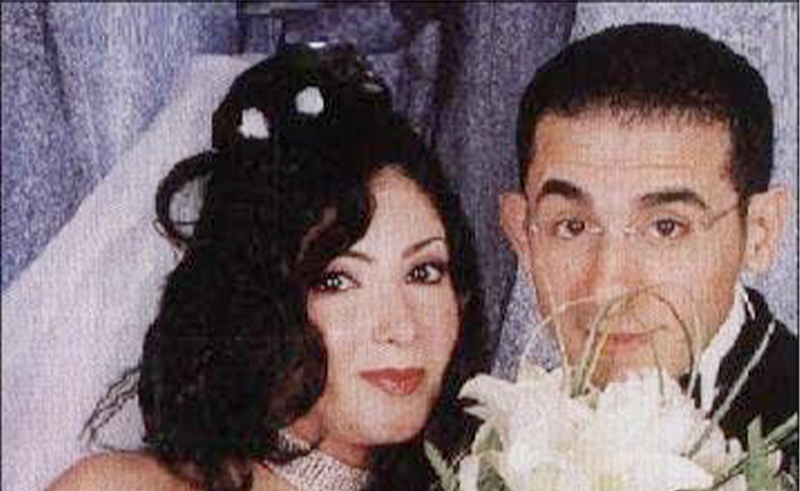 In the glitzy realm of fashion and stardom, weddings aren't just private affairs, they're full-blown spectacles. However, when it comes to celebrities tying the knot, 'I dos' are practically public discourse and a three-days-long Twitter trend (which is a lot in Twitter terms).
Known for their extravagant flair and timeless traditions, these weddings are a treasure trove of bridal gowns, blinding bling, and tonnes of metallic makeup. They're not just about love, they're about community, culture, and, of course, fabulous fashion.

So, as brides-to-be embark on epic quests for the perfect dress, let's bid adieu to wedding season with a stroll down memory lane.
Mona Zaki & Ahmed Helmy
2002
Was this Egypt's version of the royal wedding? When then-rising stars, Ahmed Helmy and Mona Zaki declared their happily ever after in a ceremony that hosted a slew of Egyptian celebrities and public figures all eyes were on Zaki's princess gown. Captured alongside late actor Mahmoud Abdelaziz, his son Karim Mahmoud Abdelaziz and TV presenter Bousy Shalaby, the couple's choice aptly befit the early 2000s innocent obsession with taffeta.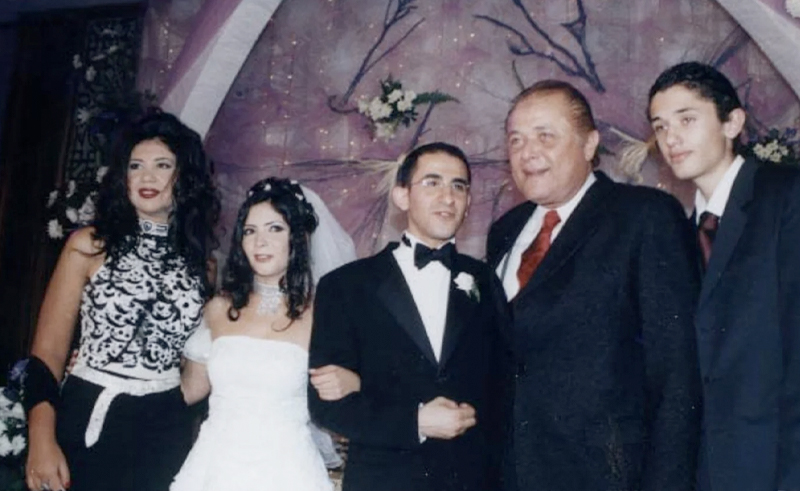 Nancy Ajram
2008
On her wedding day, the Lebanese songstress made a daring choice by opting for a striking black bow; a prophetic choice to some given the rise in Oscar de la Renta ribbons soon after.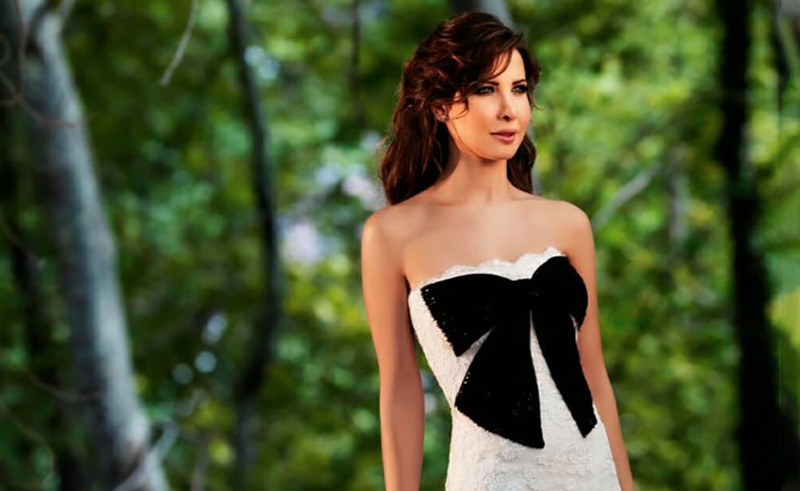 Cyrine Abdel Nour
2007
When we think of 'pops of colour' wedding days aren't usually the first occasion for said fashion choice to be applied. Yet, something about Abdel Nour's red lip and matching bouquet is making us doubt whether we understood the scarlet touch all wrong.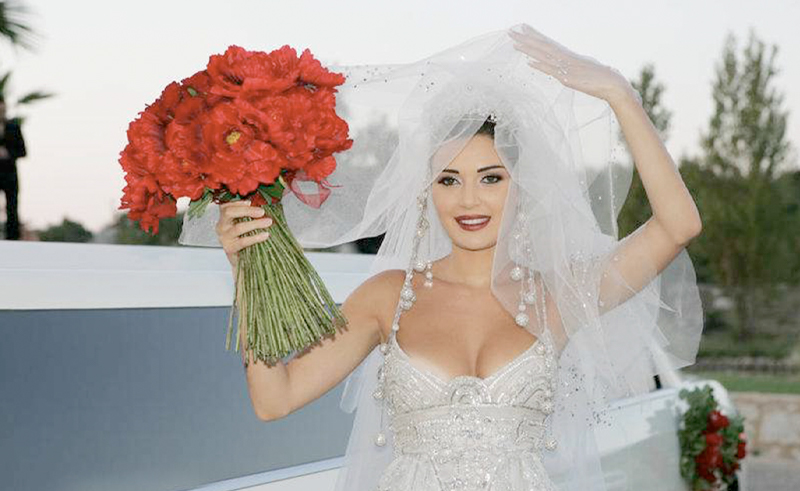 Karim Abdelaziz & Heidi Sourour
2006
If there's one thing the early 2000s knew no shortage of, it's embellishments. Whilst reminiscing over Egyptian actor Karim Abdelaziz and his wife Heidi Sourour posing for a picture with comedian Adel Imam and Lebanese actor Nicole Saba, we cannot help but wonder if the then-bride ever thought of weighing her dress.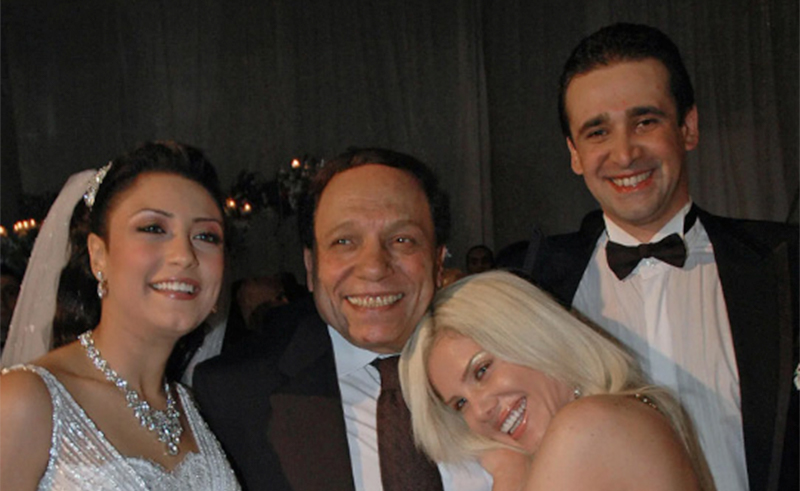 Ahmed El Sakka & Maha Al Sagheer
1999
Whilst opting for a traditional gown is cute and quirky, Maha Al Sagheer needed to stick to her roots. No, literally. She pinned feathers to her elegant noughties updo.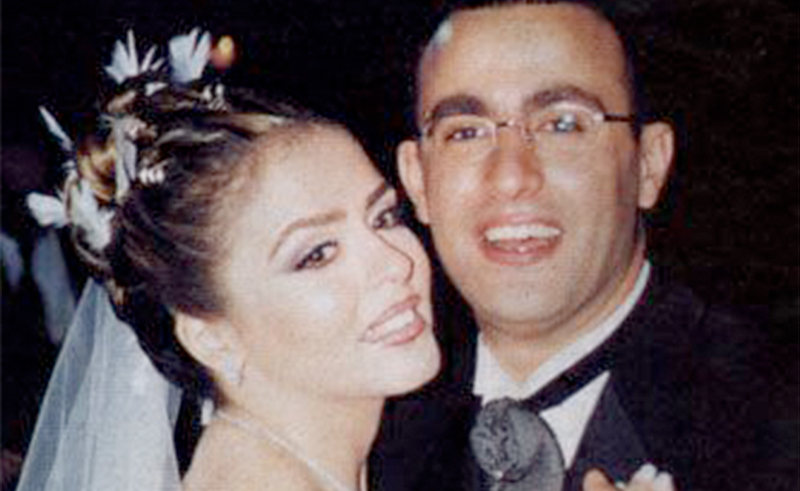 Ragheb Alama & Jihan Alama
1996
Ladies, take notes. When Jihan Alama decided that a baby pink bouquet was all her heart truly desired on her big night, her husband Ragheb Alama made sure his bowtie perfectly complemented the roses in her hand.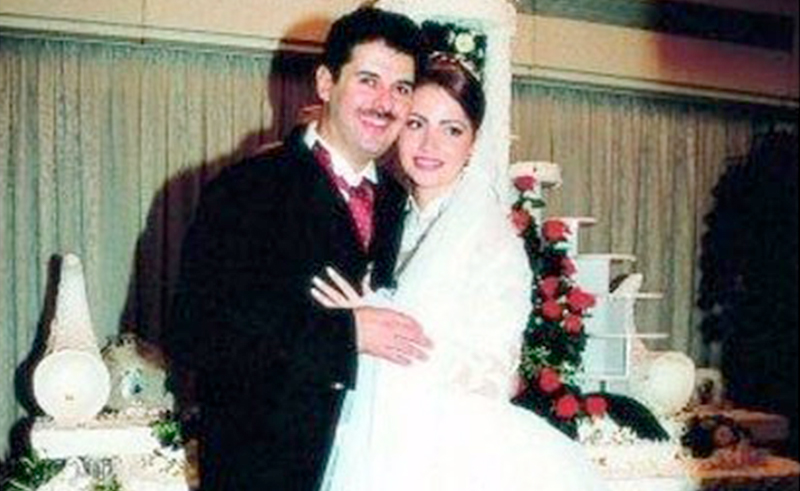 Haifa Wehbe
2009
At her wedding to Egyptian businessman Ahmed Abo Hashima, Wehbe ditched the princess gowns and instead opted for a mermaid gown. The question, though, remains: was she able to fully dance to her hit songs in the embrace of a bodycon?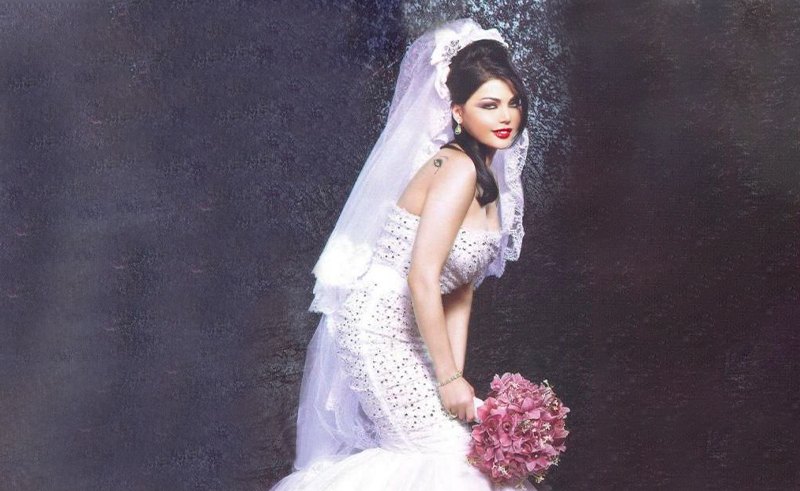 Hend Sabry
2006
Did Tunisian-Egyptian Hend Sabry fairycore way before anyone else did? Sporting a floral ensemble and sunkissed makeup, something about Sabry's wedding day look screams "I need to frolic like a milkmaid in the woods."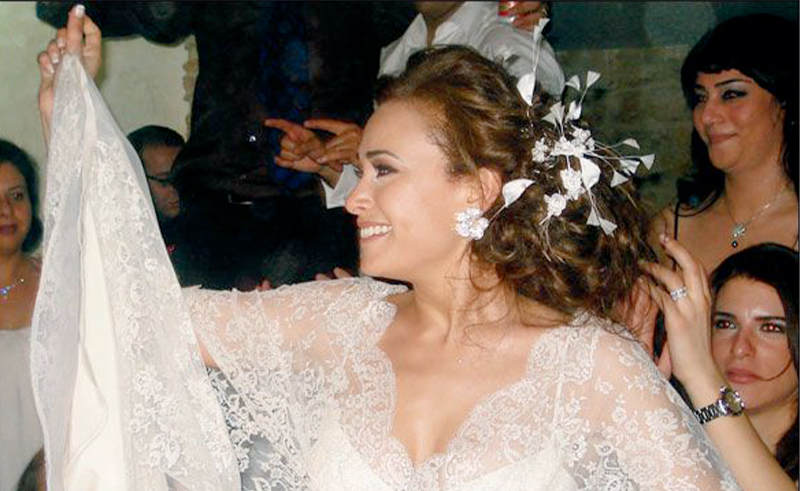 Hani Salama & Merihan Sherif
2006
TV presenters Hala Sarhan and Bousy Shalaby, Egyptian director Inas El Deghedy, Egyptian actress Lebleba and Lebanese actress Nicole Saba ASIDE, Sherif's off the shoulder moment perfectly complemented the infinite layers of lace enshrouding her.