Unveiling Botanical Beauty: Ferozah's Timeless Tribute to Nature
With a fine selection of precious stones, diamonds, and 18k gold pieces, Ferozah draws upon the beauty of nature to adorn the woman of today.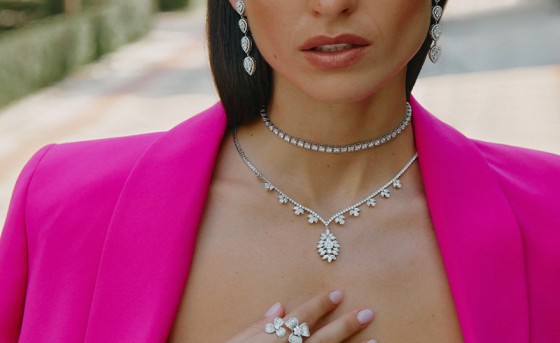 In the heart of the Middle East, where timelessness meets luxury and nature intertwines with radiance, Ferozah, a contemporary fine-jewellery design house, has made its grand debut across the boulevards of Cairo.
With the guiding vision of its Managing Partner and Creative Director, May Mohamed Omar, Ferozah introduces a debut collection that harmonises precious stones, diamonds, and 18k gold into intricate designs that pay homage to the untamed beauty of the natural world.
Each creation is a delicate fusion of simplicity and splendour, a dance between the ethereal and the natural. From diamond-studded botanical collars to necklaces adorned with floral motifs, every piece whispers stories of nature's resiliency - a metaphor for life's challenges that Ferozah's botanical beauty strives to bravely overcome.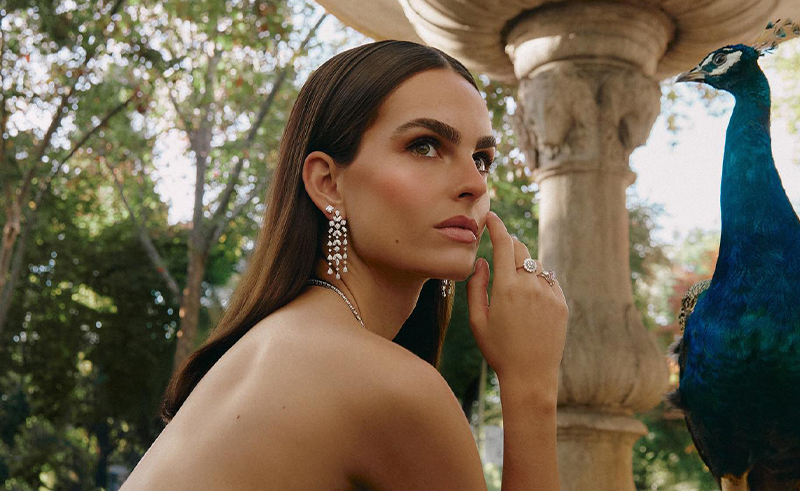 "Be it the inspiration of a botanical muse or a contemporary interpretation of heritage, a Ferozah piece shines with delicacy and modernity; I want to tell a story to the modern cosmopolitan woman, I want to speak to that sense of strength and determination within her," Omar tells Scene Styled.
Omar's journey into the world of jewellery design was rooted in her familial legacy. Alongside fellow Managing Partners Nourhan and Reem Omar, Omar is a 3rd generation jeweller who was steeped in the family's craft from a young age.
Her passion was ignited during a transformative visit to Vicenza, where she witnessed the age-old artistry of goldsmithing. "The experience left me fond of the city's artisanal craft and time-honoured techniques that have been passed from one generation to the next for hundreds of years." Omar adds, sharing how the experience further ignited her fascination with timeless techniques and modern aesthetics, eventually leading her to her pivotal role within the family business.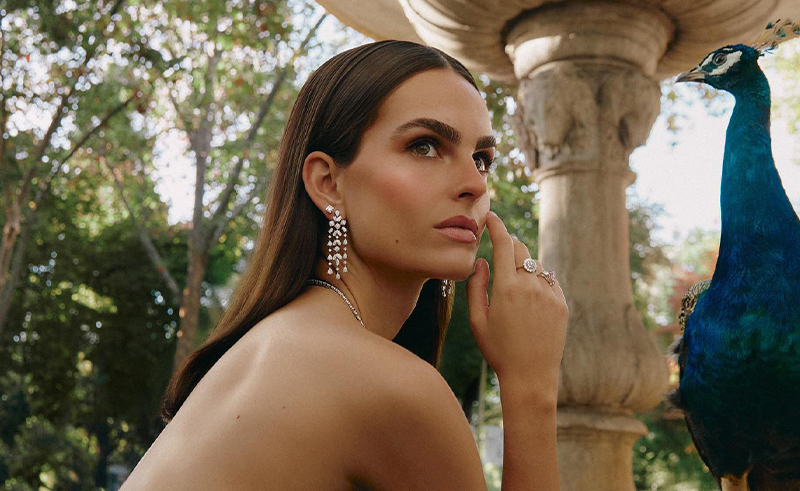 "The name Ferozah is an interlace of the East and the West, denoting the richness of Turquoise and celebrating the heritage of the Orient and the modern beauty of the West," Omar explains. The essence of Ferozah reflects this harmonious fusion, where the allure of tradition intertwines with the allure of innovation. The debut collection captures this essence, combining Middle Eastern natural heritage with contemporary craft techniques, resulting in pieces that speak to the modern cosmopolitan woman.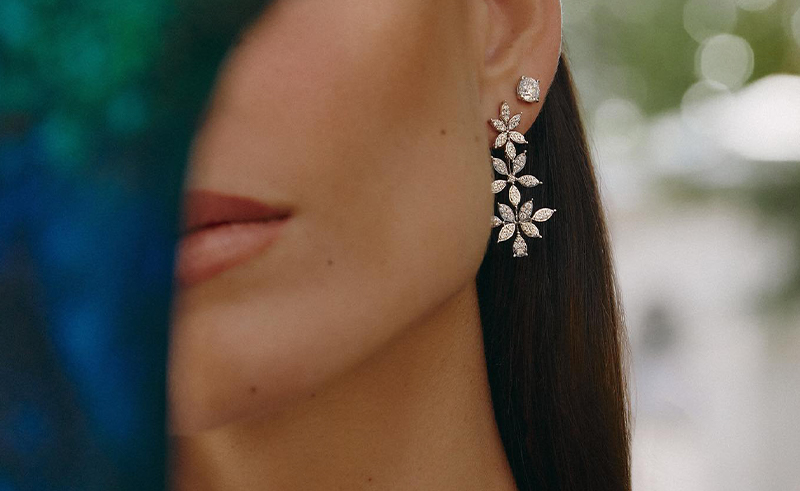 "I especially love working with blue and pink sapphires. To me, pink sapphires represent love, femininity, sincerity, trust, and compassion and blue sapphires represent wisdom or the heavens, owing to their celestial hue." Omar shares. "I would say one of my most favourite pieces, and one that to me is most memorable, would be a pair of diamond pear earrings in blue sapphires. I find something very special about the stunning and timeless contrast of diamonds and sapphires."
Nature serves as a muse, an unending source of inspiration for Ferozah's designs. "What we love about nature as a main muse is its perpetual beauty, individuality, and ingenuity," Omar shares. The pieces seamlessly integrate diamonds and precious stones in a spectrum of colours with various shades of 18kt gold. Each signature Ferozah piece encapsulates timeless beauty, balancing delicacy and modernity. They embody the spirit of the modern cosmopolitan woman - an individual who values both elegance and strength.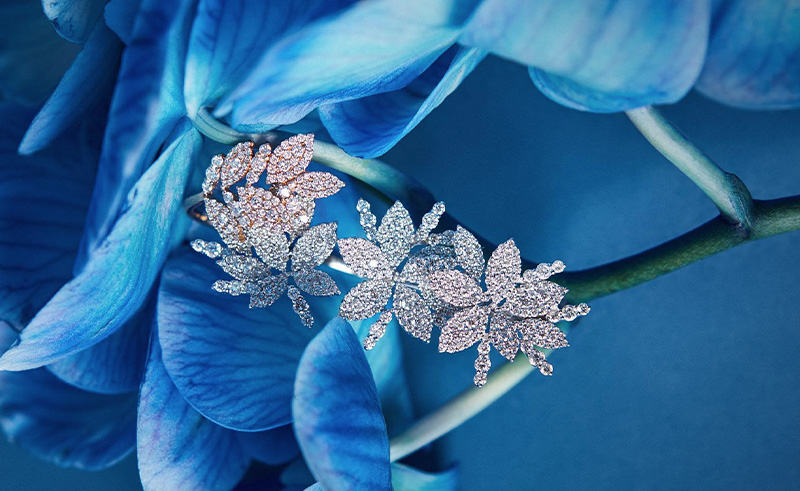 Ferozah's designs offer a bridge between generations, a harmonious connection between tradition and innovation. In a world where jewellery becomes art and nature transforms into brilliance, Ferozah's journey is one guided by three sisters whose roots run deep and whose vision blossoms eternally.
Amid the heart of Cairo, Ferozah's three boutiques - Mall of Arabia, Lebanon St, and El Korba - serve as sanctuaries for those seeking to adorn themselves with the intricate beauty of nature.