Half Marathon Des Sables Comes to Egypt for First Time This November
The lakes, waterfalls and dunes of Fayoum will serve as the backdrop for the international sporting event.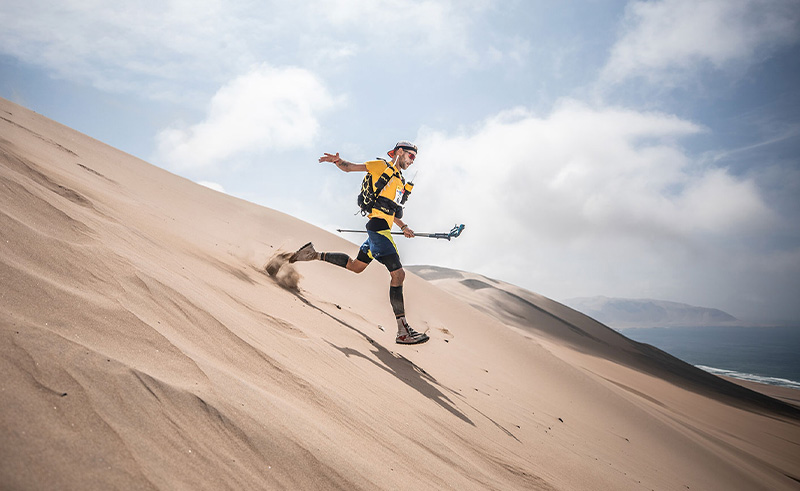 The Half Marathon Des Sables (HMSD) has previously jolted running enthusiasts into blood pumping treks around the world, from Spain and Peru, to Morocco and Jordan. Now, HMDS is set to take place amongst the cliffs, oases and rolling dunes of Egypt's Wadi El Rayyan nature reserve in the Fayoum Desert. From November 18th to the 24th, about 500 runners will fly in to take on the 120-kilometre course over four days.
"Egypt's deserts are incredible, and while millions of tourists visit the Pyramids and other Pharaonic destinations, Egypt's beautiful environment deserves a similar amount of attention and a similar number of yearly visitors, which this global event can help to achieve," Cyril Gauthier, Founder and CEO of HMDS, tells CairoScene.
A basin within the Fayoum Desert, the Wadi El Rayyan protectorate features a wealth of unique flora and fauna, including gazelles and foxes. The scattered springs and waterfalls which dot the landscape highlight the beauty of Egypt's natural environment while serving as the ideal backdrop for the weary and strained runners of the half-marathon to rest their eyes upon.
The HDMS is a collaboration between The TriFactory, one of Egypt's foremost organisers of mass sporting events, and Egypt's Ministry of Youth and Sports, the Ministry of Environment, and the Ministry Tourism and Antiquities.
Participants in the half-marathon will tour around Cairo's historic and archaeological monuments at the completion of the event.