'Ascent' to New Heights at This North Coast Climbing Gym
They may be Egypt's first indoor climbing gym, but this summer Ascent is taking things to the beach with their outdoor climbing wall at Almaza Bay on the North Coast.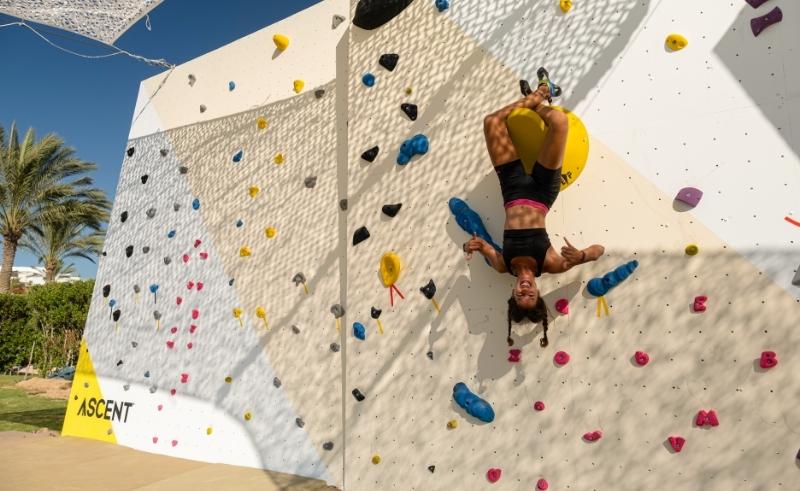 Ascent, Egypt's first fully equipped indoor climbing gym, is taking their high-rising activities to the great outdoors of the North Coast. They created their own outdoor climbing wall and hauled it to Sahel's latest health destination, Almaza Bay, to get fellow enthusiasts pumped upwards and onwards with an awesome view of the bay's crystal clear waters.
"We wanted people to see climbing as an alternative workout method, it's a full body workout," Omar Safar, co-founder of Ascent, tells CairoScene. "If you're climbing really intensely for an hour you can actually burn up to 800 calories."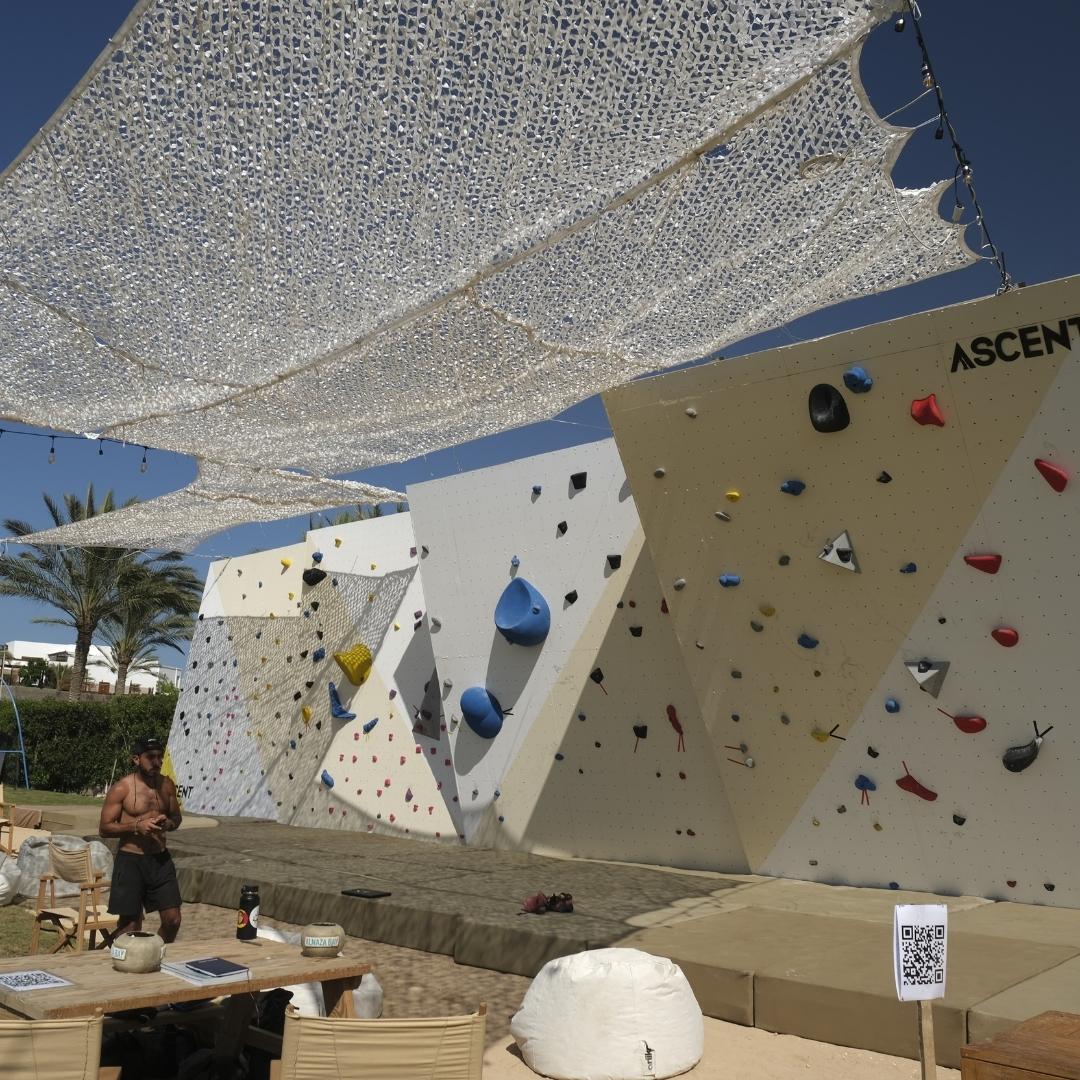 Their Sahel location currently offers two sessions. If you're an adult, your first Intro to Climbing session will go for EGP 400, with every session afterwards costing EGP 500. And if all you want is free reign of the wall, you can climb right on up for EGP 400 per session. You can also sign up for one of two packages: you can pay for four sessions for EGP 1,360, or eight sessions for EGP 2,400.
Kids between six and 13 years old can saunter all over the wall (supervised by an adult) for EGP 500 per session. They also have their own package deals, with four sessions going for EGP 1,700, while eight sessions cost EGP 3,000 for a month.
If you own property in Almaza Bay, it's your lucky day, they're also offering a 25% discount for residents.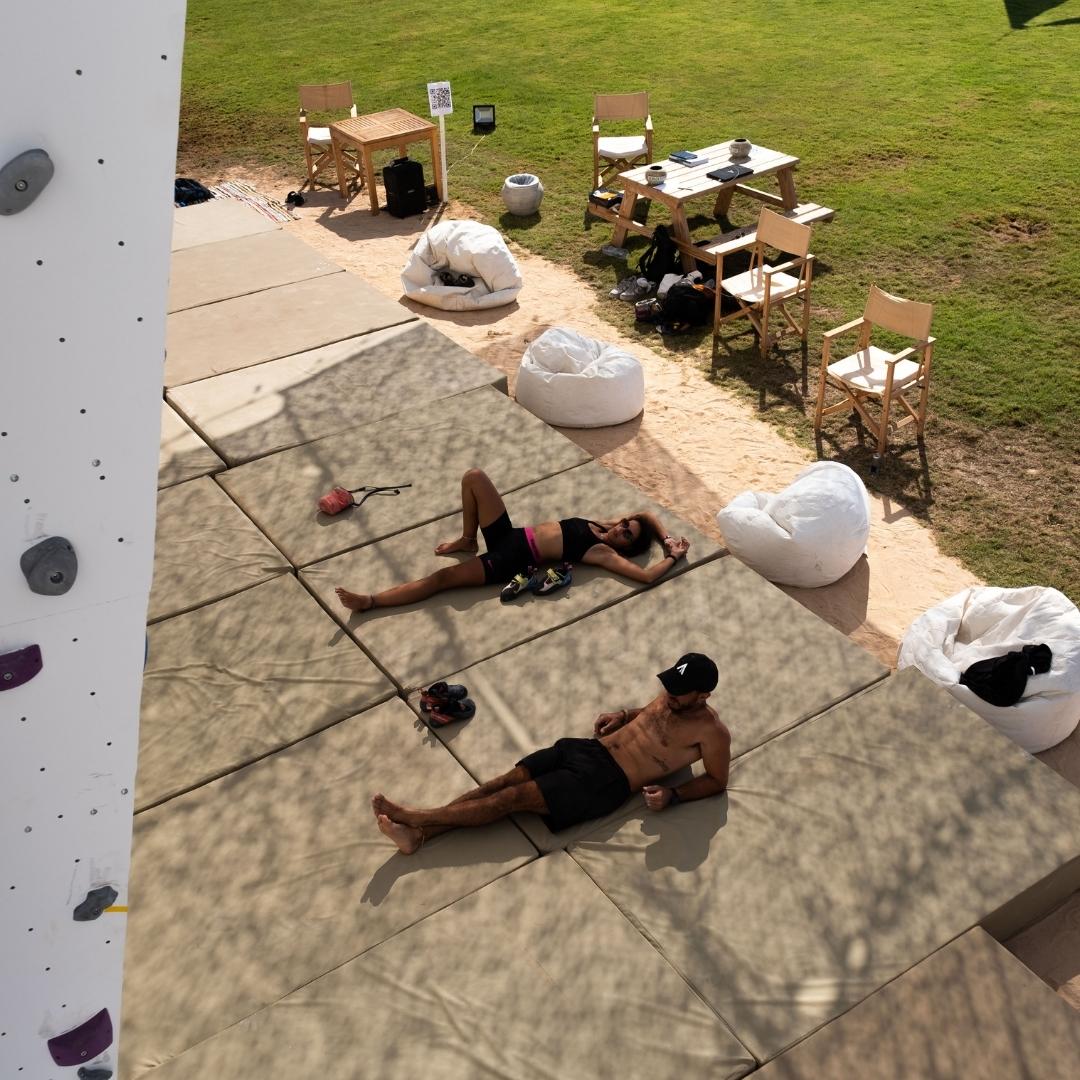 To book, you can just literally walk in, but they prefer if you'd call them on +20 102 0859064, or DM their instagram at @ascentegypt.