These Homegrown Card Games Are a Perfect Addition for a Sahel Night-In
Create all kinds of new Sahel memories with these locally-made game brands...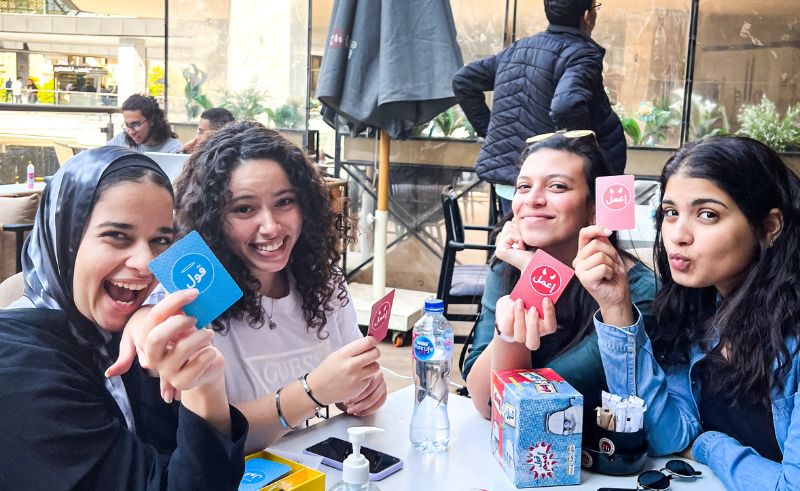 What's wonderful about Sahel isn't the gorgeous sea views, or the parties, or the food. No, it's the beautiful memories we make with our friends, our families, and our loved ones about the time we totally kicked their asses in an after-dinner game session. Utter devastation. They never recovered. And now we offer you the opportunity to create many more unforgettable moments of your own with our selection of creative, mind-bending and most of all fun homegrown card games, each and every one a perfect fit for the beach…

2OOL AMEME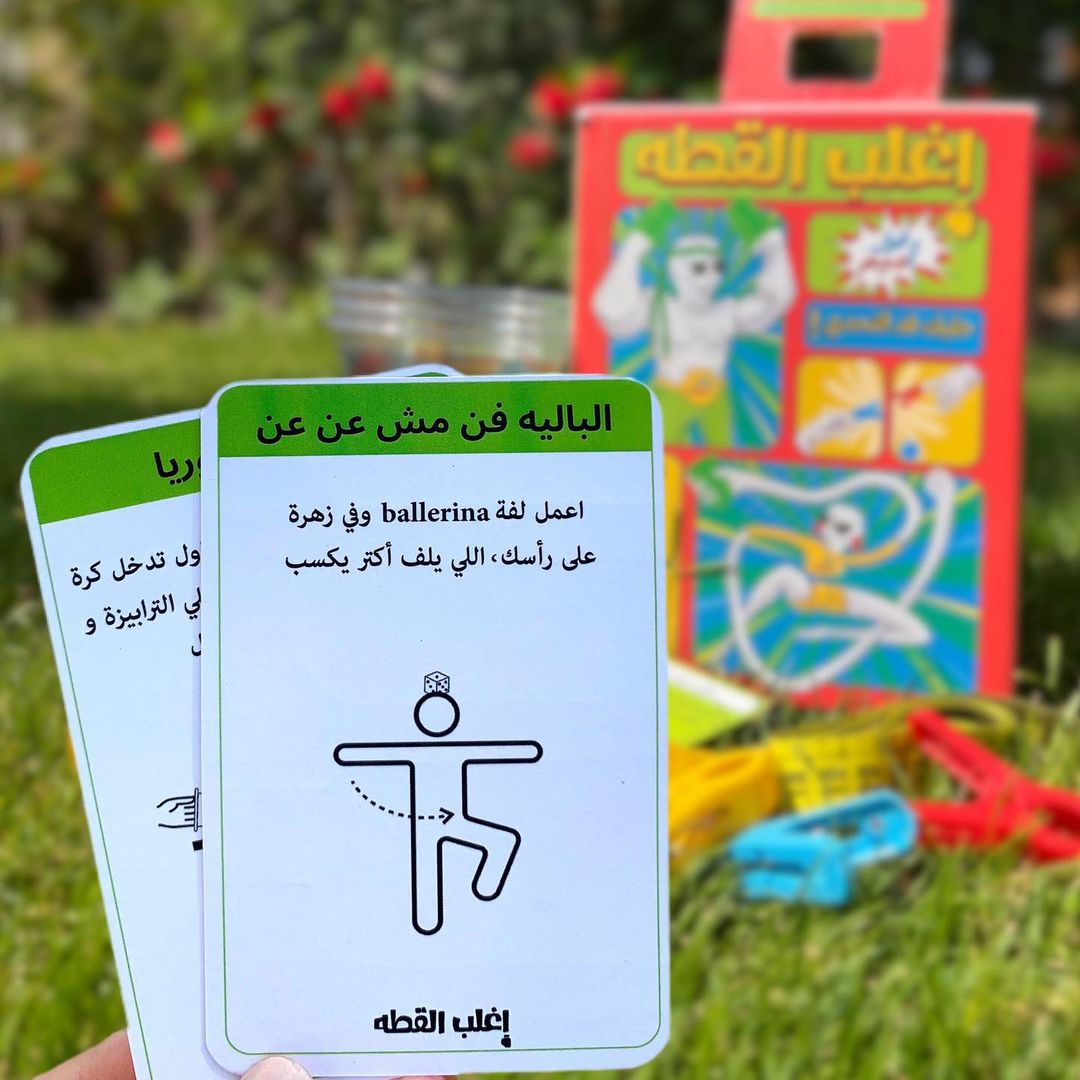 2ool Ameme is a game company that has proven its creativity and innovation over the last two years, particularly after causing a riot with their debut in Times Square last May. Having started out by publishing its meme-based card game '2ool Ameme', 2ool Ameme's founders (the overachievers we're sure they are) were so hellbent on levelling up, they now have five card games to their name, turning their original brand into a fierce game-producing machine. Their latest release, E3'leb El Otta, is an action-packed banger that's basically guaranteed to hurt a few fingers before it has a chance to hurt any feelings.

You can shop any of 2ool Ameme's games through their website at 2oolameme.com

QUARANTIVITY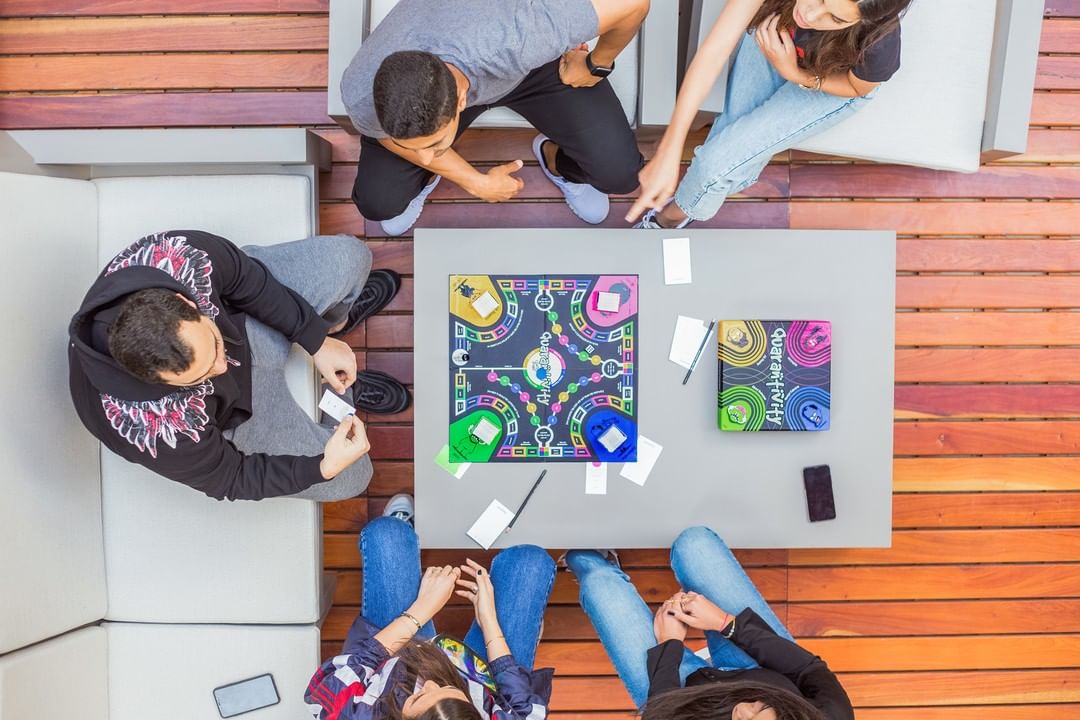 Amidst the hazy flashbacks of the fever dream that was quarantine is a clear image of the Quarantivity board. Surprise surprise, Quarantivity was born during quarantine, in order to entertain people who were stuck together in isolation during peak COVID-19. Despite the restrictions having receded somewhat, Quarantivity continues to be a best-selling board game since it's, technically, 19 games packed on one board. Just the thing for a large Sahel night gathering.
To order the game, visit their online shop at quarantivity.shop

YALLA DATE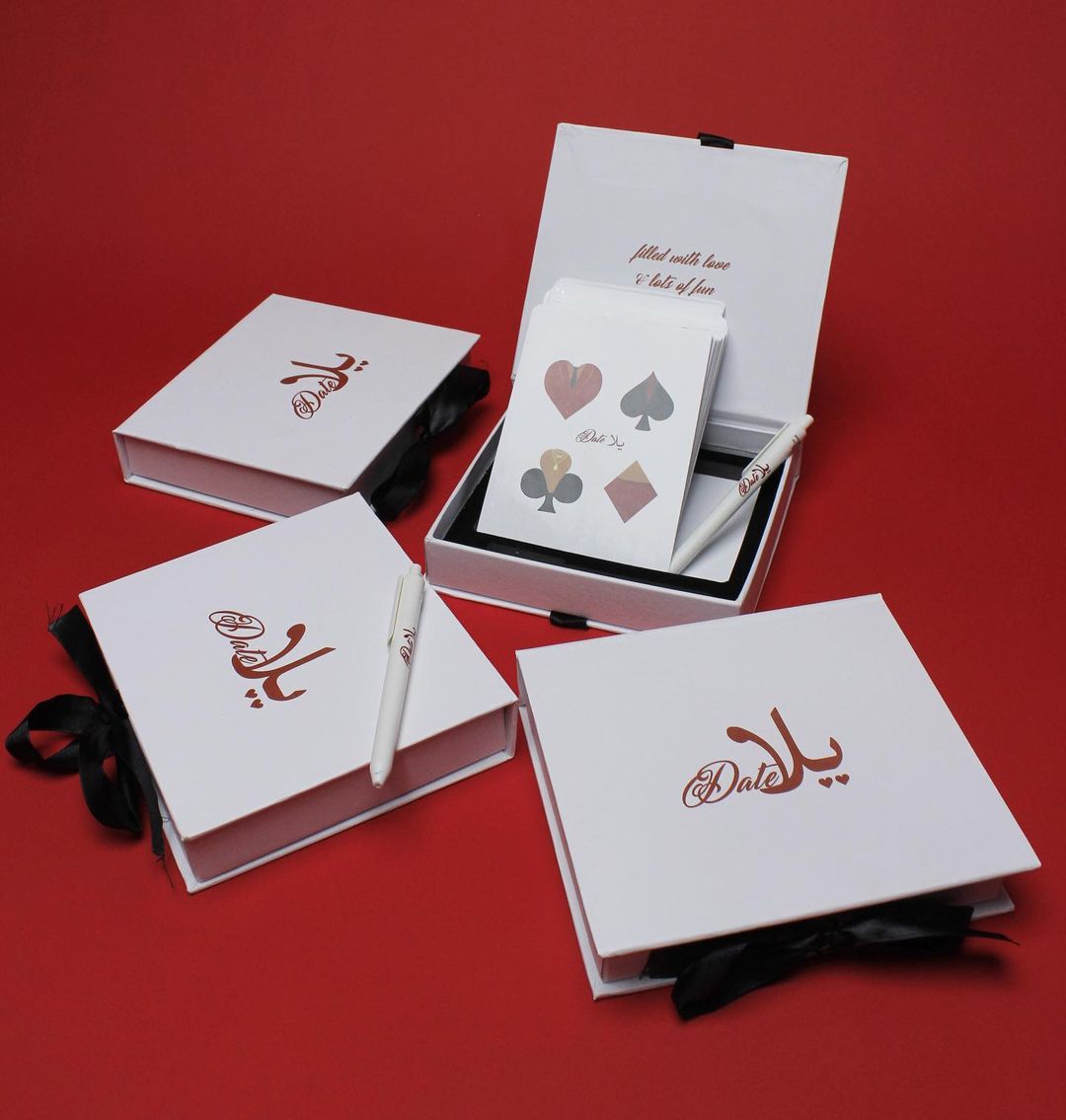 Yalla Date is the new spicy and romantic card game that's been finding themselves in the hands of many a bored couple. The game is divided into four decks: Chill, Romance, Inventions, and Adventures. Each deck fits a mood, so if you're pulling from the chill deck, then you just want to hangout with your partner and do something cute together. If your hands graze the romance deck, then it's all lovey dovey cutesy dates. Inventions is when you feel like trying something new. As for Adventures, well it really just speaks for itself doesn't it.

To get the game, you can order through their website at yalladate.net

EDGE
Edge is the trivia card game guaranteed to light a fire beneath the chairs of every competitive member of your posse. The game comes in a large box holding 565 cards, which collectively make up more than 1,600 challenges. Yes, you read that right. So, if you're feeling a bit vindictive, you need to bring the Edge to your next Sahel night in and let the chaos begin.
To order Edge, send a direct message to their Instagram page at @edgecardgame

KATAFLAM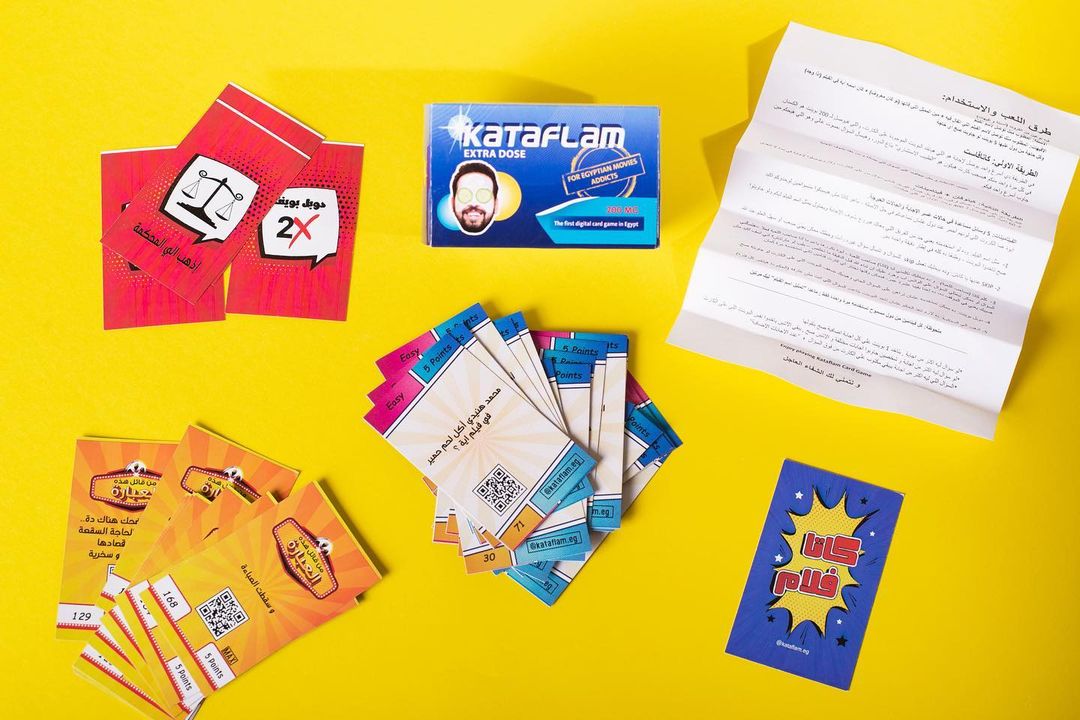 All you Egyptian cinema lovers need to turn up for this one. Kataflam is the card game built entirely on the premise of colloquial jokes and iconic film references, with hundreds of cards per pack divided into and allocated for celebrity-style questions and niche film jokes. Kataflam is a team-based game, so choose your teammates wisely.

Get your hands on Kataflam by visiting their website at kataflam.com

MOVE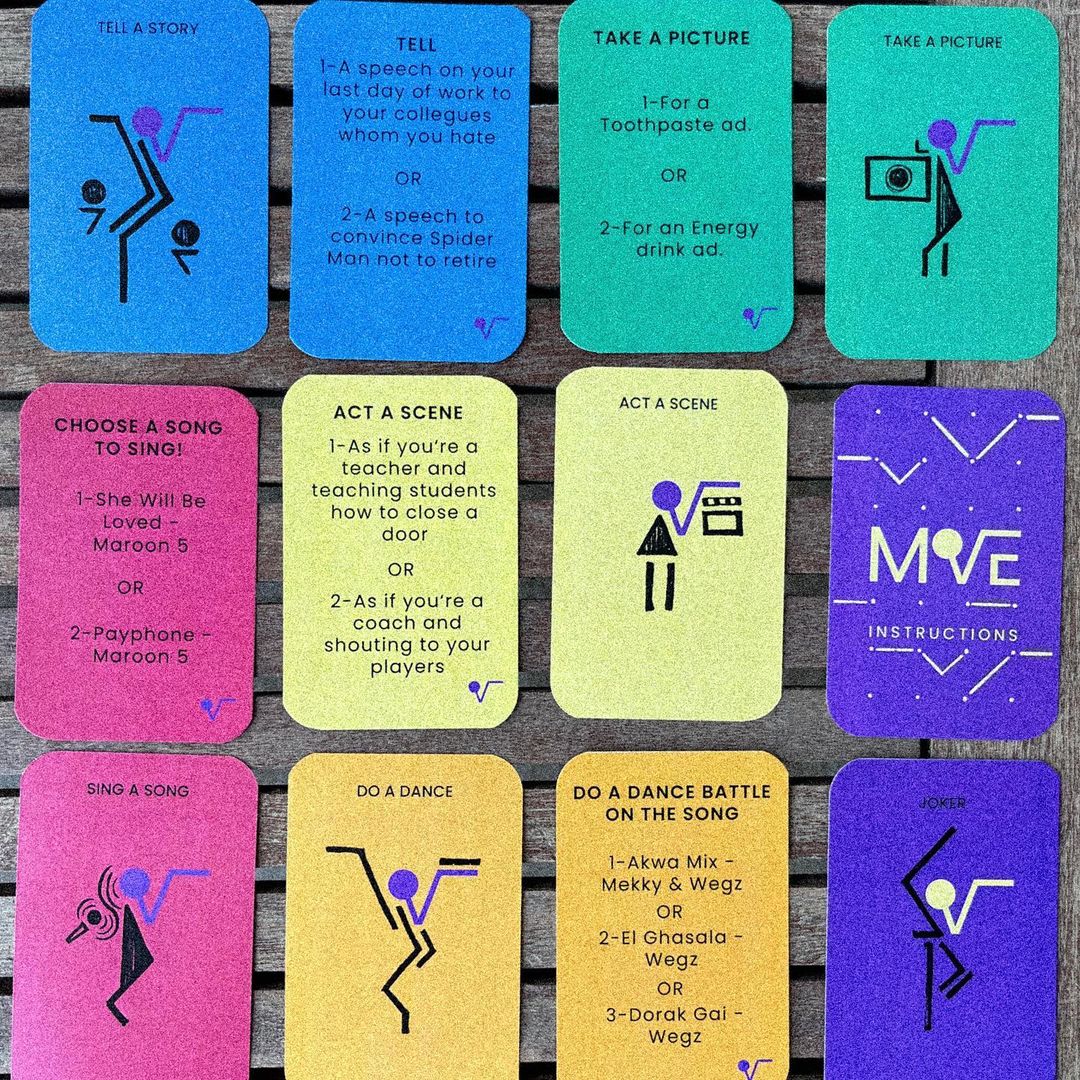 While new to the scene, Move is an action-based banger that will get your creative juices flowing and your body contorting, so it's best you do your stretches first for this one. Move is split into five categories: Sing a Song, Do a Dance, Tell a Story, Take a Picture, and Act a Scene, all of which come with their own decks full of challenges. This is something to bring to a family night in if only to watch Tante Manal insist that she can do a handstand, or worse, witness Uncle Tarek bust out some dance moves better left in the 70s, where they belong.
Move is available for order via their Instagram page at @movecardgame