9 Egyptian Actresses Who Began Their Careers Later in Life
From Samaa Ibrahem to Arfa Abdel Rassoul, these actresses show us that stardom is not just for the young and the restless…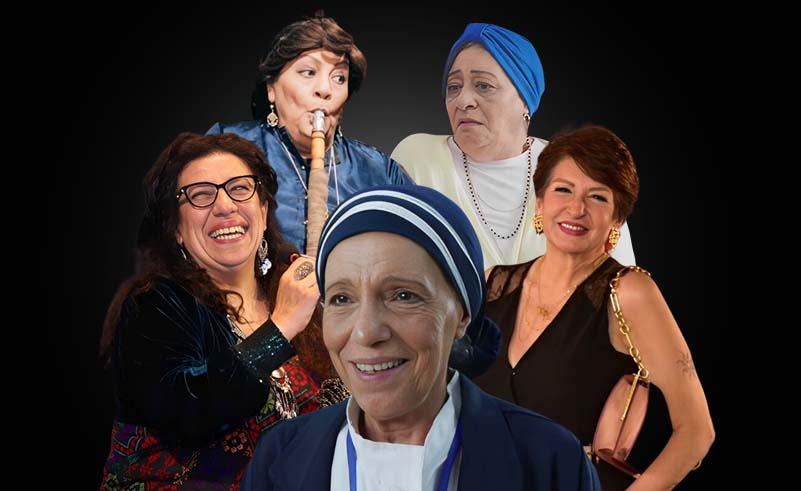 Far from ageist career path notions - or two-dimensional female characters defined by the male gaze for that matter - authentic stories made by women for women have been on the rise both locally and regionally.
To tell women's stories away from damaging stereotypes equating them to a mother figure or a secondary plot device, real women not only have to craft the story, but embody them. Despite beginning their careers later in life, these Egyptian actresses have carved out a space for themselves on screens saturated with the young and precocious, and captured the hearts of millions…
ARFA ABDEL RASSOUL
Arfa Abdel Rassoul is an Egyptian actress known for her performances in both television and film. Born on February 14th, 1956 in Alexandria and made her acting debut with the Theatrical Workshop Troupe in the late 80s. Less than a decade later, Abdel Rassoul made it to the silver screen and has since played a slew of roles in major TV series and films, such as 'La Totfe' Al Shams' (2017), 'Abo Omar El Masry' (2018), 'Eyar Nari' (2018), 'Qabeel' (2019) and 'El Nems w El Ens' (2021).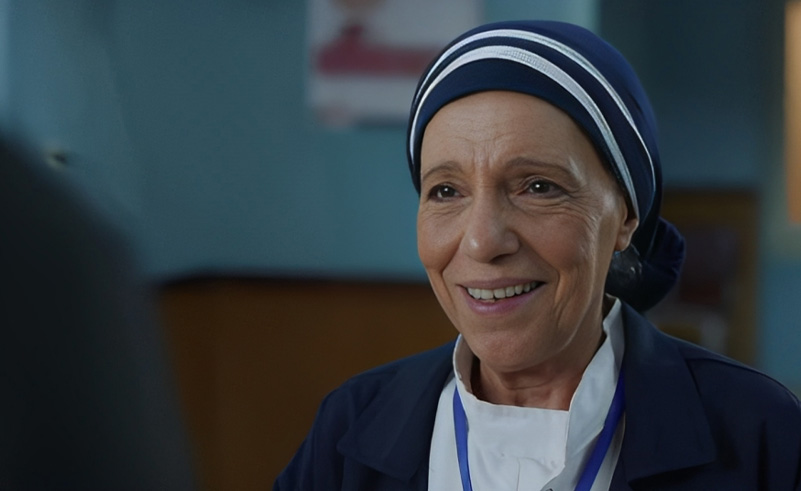 SAMAA IBRAHEM
Bringing laughter to thousands in her role as 'Zeinab' in 'Mawdoo' A'ely', few know that the actress made her debut in popular TV series 'Wahet El Ghoroub' in 2017. Ibrahem was born in Cairo on January 1st, 1975 and went on to study acting and directing, graduating from the College of Fine Arts, and then moving on to studying art criticism at the Academy of Arts. Between 'Wahet El Ghoroub' and 'Mawdoo' A'ely', Ibrahem played roles in 'Layali Eugenie' (2018), 'Taye' (2018), 'Ma Wara' Al Tabee'a' (2020), 'Al Kebeer Awi 6' (2022) and 'Al Meshwar' (2022).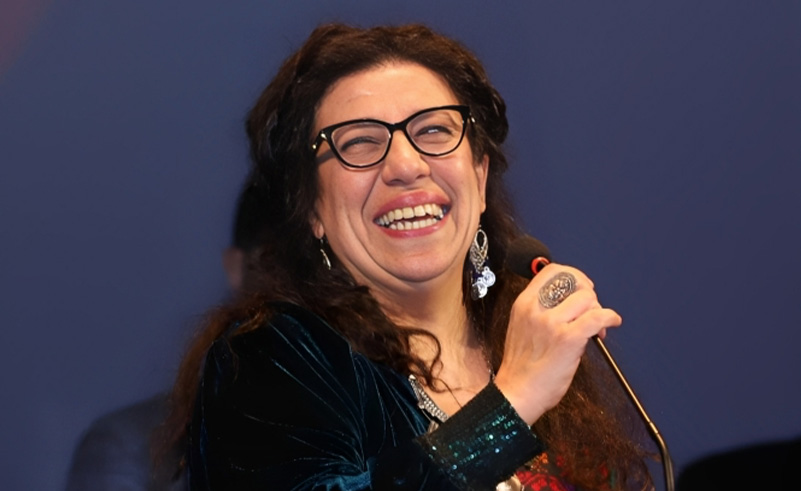 LAILA EZZ EL-ARAB
Laila Ezz El-Arab's relationship with art began by playing very small roles in some works of art, including Youssef Chahine's 'Eskenderya New York', 'Ma'aly Al Wazir', 'Ayez Haky' and TV series 'Al Asdeqa'. As a young woman, Ezz El Arab chose to veer off course and graduated with a Bachelor of Commerce in June of 1967, becoming the youngest university graduate in Egypt, and went on to become a renowned banker, before going back to her roots by playing the role of Ahmed Helmy's mother in 'Alf Mabrouk' in 2009. She has taken on notable roles in 'Asmaa' (2011), 'Taht Al Saytara' (2015), and 'Ard Al Nefaq' (2020).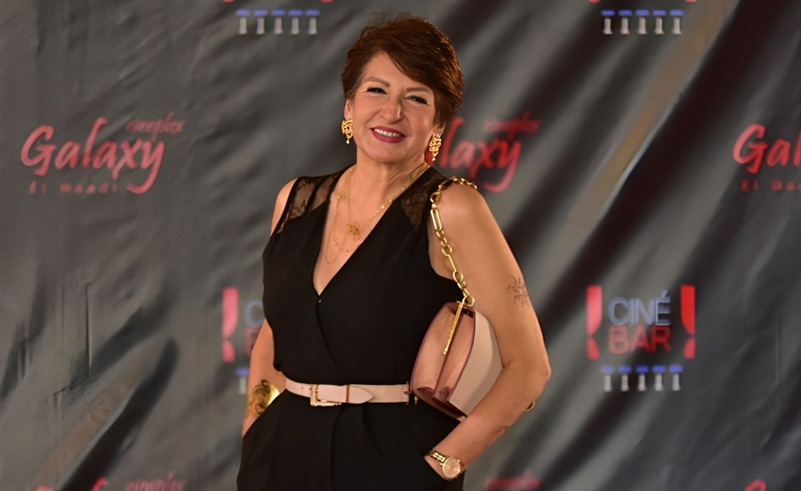 LOBNA MAHMOUD
Lobna Mahmoud first studied ballet at the Higher Institute of Ballet and joined the Cairo Opera Ballet troupe, before chasing a career in acting, landing her first role in 1985 film 'Saheb El-Idara Bawab El-Omara' with Egyptian director Nadia Salem. For years since, Mahmoud only landed roles in theatrical performances, with the exception of a small role in 'Harb Al Gawasis' (2009). In 2021, she reappeared on the silver screen in 'Al-Ba'd La Yazhab lil Mathoun Maratayn', and once again in 'El Ens w El Nems' (2022).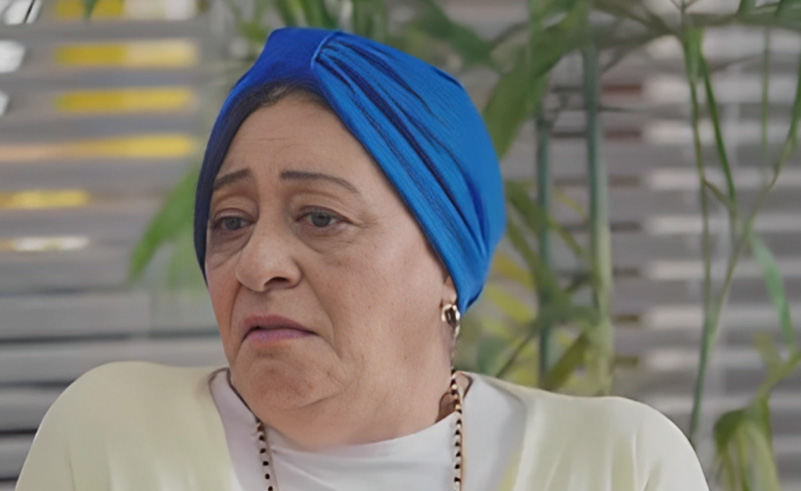 HANAN YOUSSEF
Born in 1953, Hanan Youssef spent her youth studying at the Faculty of Arts in Alexandria University and then pursuing the theatrical arts later on, having stumbled into the acting scene by chance, while looking for a job in Cairo. She started out playing small roles in important films with actress Faten Hamama, such as 'El To' w El Eswera' (1986) and 'Youm Helw w Youm Mor' (1988). After that, she continued her cinematic participation in many films, the most famous of which are 'Al Naa'ma w Al Tawoos' (2002), 'Kheyana Mashroo'a' (2006) and 'Ain Shams' (2009).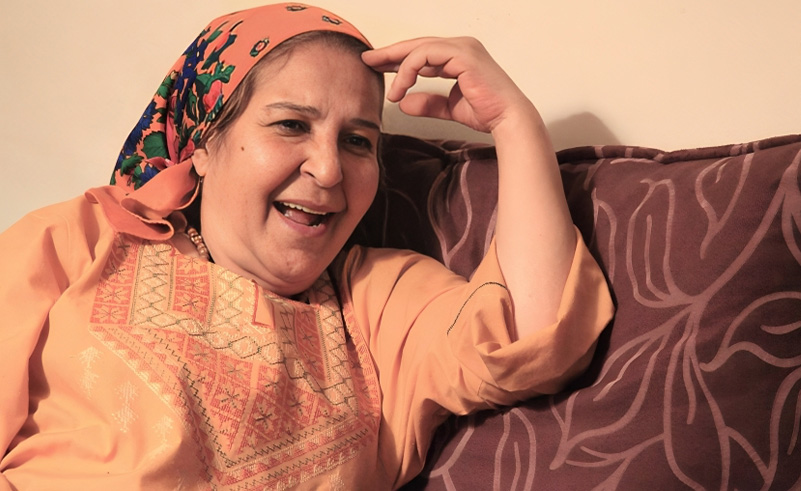 NAIMA AL SOGHAYAR
Naima Abdel Majeed Abdel Gawad, better known as Naima Al Soghayar, was born in 1931 in Alexandria and was discovered by artist Hassan Imam. She began her life as a monologist with her husband, Muhammad Al-Saghir, then they worked together in the Ibrahim Hammouda Troupe, before moving on to better opportunities with Ismail Yassin. She has played a limited number of small roles, although she had made a strong impression for her role as 'Nazela' in 1985 film 'El Shaka Men Haq Al Zawga'.
MAGDA MOUNIR
Magda Mounir was born in Port Said in the late 1950s and graduated from the Faculty of Agriculture at Cairo University in 1975. Having had a passion for art since her childhood, she decided to begin her artistic career with theatrical acting, so she joined the theatre troupe, which was formed by her brother, the theatre director Murad Mounir, and participated in acting in many theatrical performances at the Egyptian Ministry of Culture's Mass Culture Theater. Eventually, she started pursuing opportunities in television series and films, and landed roles in 'Sukkar Mur' (2015), 'Abo El Arousa' (2019), and 'The Crime' (2022).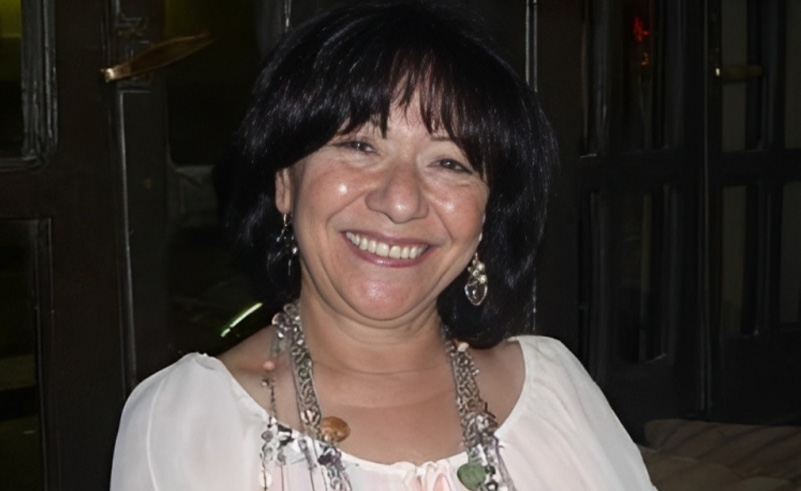 ABEER MOUNIR
Abeer Mounir was born in Alexandria in 1966 and started her acting career on the primary school stage when she was in the Scotch Language School in Alexandria, which prompted an English teacher to offer her family to travel to England to study acting and attend special courses. However, her family refused, and the dream was buried until 2006 when she made her acting debut. Mounir played roles in TV series 'Keid El Nesa' (2011-2012), 'Saraya Abdeen' (2014), 'El Keif' (2016), 'Hob Omry' (2020) and 'Rag'een Ya Hawa' (2022).