In Conversation With Ahmed Dawood: MENA's First 3D Film 'Youm 13'
How can you star in MENA's first 3D horror film if you're afraid of scary movies? Ahmed Dawood lets us in on his secret.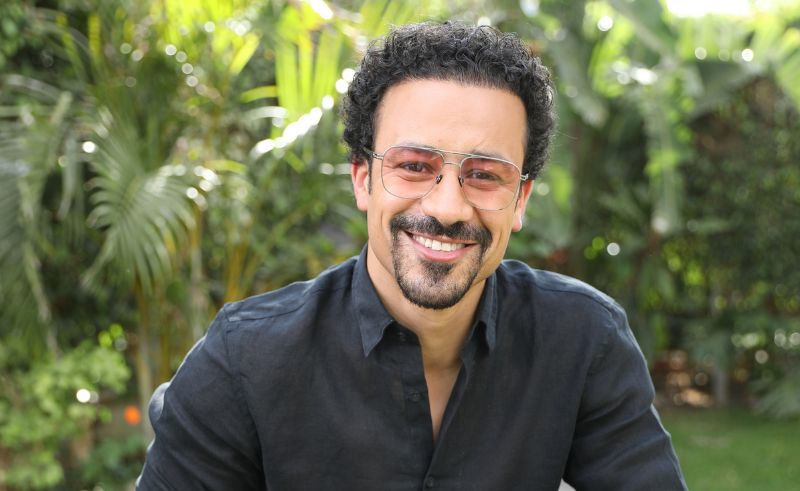 When it comes to horror films, Egyptian movie-goers tend to wait for foreign productions to make their ways from overseas like Dracula stuffed deep in a dirt-filled coffin before popping out to scare the sweet bejeezus out of us. The MENA region doesn't always make its own horror cinema, but last Eid Al Fitr, Ahmed Dawood's 'Youm 13' shook things up in all new dimensions with the region's first 3D horror film.
Starring Egyptian actors Ahmed Dawood, Dina El Sherbiny, Sherif Mounir and Arwa Gouda, the film explores local superstitions with an abandoned family home as both the setting and the antagonist. As Dawood puts it, it's the kind of film that proves a good story will draw in audiences, no matter how far away from the mainstream it may be.
'Youm 13' is written and directed by Wael Abdullah, who has been involved in film and theatre since the 1980s, and has most recently worked on films like 'Al-Baa'd La Yazhab L Al-Ma'zoun Maratayen' (2021), 'Nadi El-Regal El-Serri' (2019) and 'Al Abla Tamtam' (2018). We caught up with Ahmed Dawood about his foray into the world of horror, where he let us in on his most surprising fears, and the bone chilling case of the recurring on-set jumpscare.