'WAKING the GIANTS' Art Exhibit Encapsulates Climate Change With AI
Featuring art by Egypt's Aya Tarek and music by Simon Petermann, the AI art exhibit will be showcased at COP27's Blue Zone.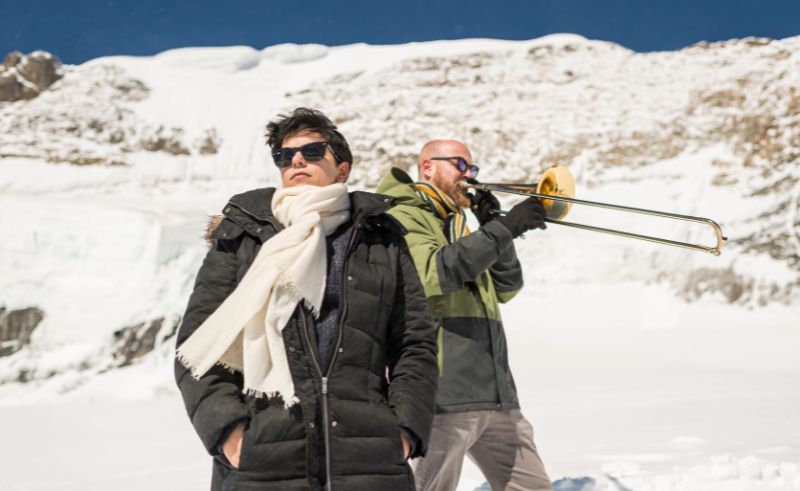 Outside of seeing the effects of climate change first hand - which, as devastating as they already are, can be seen as a prelude to more disasters to come - there are many ways of processing the often-abstract reality of climate change. One of these ways would be by reading through the research for yourself, such as the data collected by the Institute for Atmospheric and Climate Science of the University ETH Zurich. Another would be to see that very same data interpreted through an absurdly rad musical melody while surrounded by three giant screens, immersing you in an audio-visual experience that will give you a whole new understanding of our changing world.
At The Factory in Downtown Cairo, you will be able to dive into such an experience yourself with 'WAKING the GIANTS', an exhibition by Egyptian artist Aya Tarek and Swiss musician Simon Petermann. Produced by Alexandrian-based studio B'sarya for Arts with the support of the Embassy of Switzerland in Egypt, and sponsored by NFTYScene, the exhibition is an AI-powered visual representation of the kind of data that is normally locked behind charts and graphs, with Aya Tarek's 350 captivating still images moving backwards and forwards on three screens, accompanied and mimicked by Petermann's musical performance.
'WAKING the GIANTS' will run from November 2nd until November 10th, and will be open daily from 7 PM until 10 PM at The Factory. The exhibition will also be featured in the Blue Zone at the COP27 UN Climate Change Conference in Sharm El Sheikh, where it is set to showcase its artistic vision of climate change and the necessity of climate action alongside other prominent arts and fashion shows.