How E-Commerce is Evolving in the MENA Region
We speak with some of the most innovative e-commerce startups on how the sector continues to grow in the MENA region.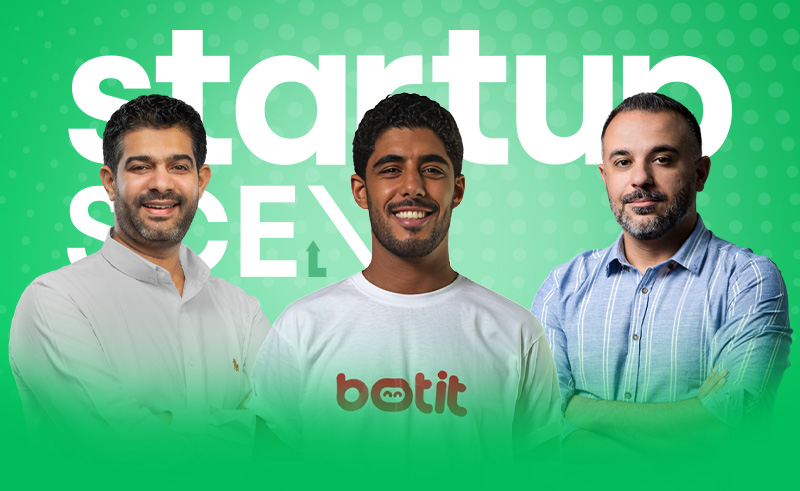 Over the past 20 years, e-commerce has dramatically transformed from a luxury and a curiosity, to an essential service, particularly in the MENA region. According to research by Mordor Intelligence, e-commerce markets in the Middle East and Africa are expected to grow at a CAGR of above 11.5% between 2022 and 2027. This forecasted growth is largely driven by high internet penetration and an increase in mobile shopping in the region.
It was the COVID-19 pandemic, however, that ultimately led to a surge in e-commerce and accelerated digital transformation throughout MENA, making it one of the fastest growing regions in this sector. An estimated 209 million people transitioned to online shopping during the height of the pandemic in 2020, according to a report by Checkout.com.
"It was a huge catalyst for growth in our business," says Ramy Assaf, Co-Founder and CEO of Zbooni, a UAE-based tech company that enables businesses to conduct commerce using popular social media channels. "What we saw from a metric point of view was that we expanded our merchant base by about 600% during the first three to four months of COVID-19."
Digital transformation is expected to continue shaping the e-commerce sector, particularly with changing customer behaviour, and retailers seeing the benefits of building stronger relationships with users online while adapting to the latest trends in technology.
GOING SOCIAL
Assaf first noticed the shift in the way people were using social media in 2016, when his wife wanted to sell fashion accessories on platforms like WhatsApp and Instagram.
"It was reflective of a new form of commerce, a new form of B2C," he says. "It's like the same channels that we use to talk to our friends and family started to become infused with how people wanted to interact with businesses and buy things. So, we started building a platform around this notion, that WhatsApp and messages were new mediums by which commerce would be enabled."
To date, Zbooni has 6,000 active businesses on the platform and has expanded across the region - including to Jordan, Egypt and Saudi Arabia - since launch.
The List, a social commerce platform for luxury fashion with offices in Dubai, Lisbon and New York, combines technology and the power of social media to grow its platform. Operating as a tech company, The List created a software to enable luxury retailers to be live in 190 countries worldwide. At the same time, retailers can set up their own digital stores on the app and interact with customers directly, further encouraging relationship building.
"We are not in any way a traditional e-commerce or marketplace," Andreas Skorski, Founder and CEO of The List, tells StartupScene. "We utilise AI and machine learning technology on the backend side, and on the frontend experience we are a social shopping marketplace. And that is really an interesting combination to bet on, because then you start to really go to user generated content as a driver. The real network effect of social networks, these are the mechanics that you start to use."
RELYING ON TECHNOLOGY
Reliance on technologies such as AI and Machine Learning is also becoming increasingly important for e-commerce startups in the region, particularly when it comes to creating personalised experiences.
Botit, a new player in the e-commerce space in Egypt that is set to debut in Q1 2023, uses AI to create personalised shopping experiences for customers. Through the app, Botit enables users to search, compare and buy items from any store in Egypt, all on a single screen, with Same Day Delivery for everything on offer.
"E-commerce hasn't really evolved from how we used the internet," Adam Mowafi, Founder of Botit, tells StartupScene. "For example, we see in social media that you're getting to a level or personalisation, a level of standing, which makes shopping on TikTok much more interesting and interactive than going on a standard e-commerce site."
To address that, Mowafi, along with his in-house AI team, used AI and natural language processes to learn users' preferences and provide them with products that are specific to them, such as their favourite brands and items. "It's not about which brand pays money to show up as number one, it's about showing the customer what item they will most likely want for themselves," Mowafi explains.
Besides personalisation, customers are also increasingly demanding faster delivery. "The reality is that instant delivery will become the norm," Mowafi says. "As a customer you kind of expect it. If I can get a hamburger now, and get my order from the pharmacy now, why can't I get my t-shirt now?"
While fulfilment and last-mile delivery can be challenging for marketplaces, faster deliveries will soon take over and become the new way of doing business. Botit, for instance, enables vendors to keep their stock until a sale is made, after which products are picked-up and delivered on the same or next day.
The new app is launching with a total of 1,000 vendors on its platform and aims to reach up to 4,000 by later this year to cover all 14 shopping categories ranging from food, pharmacy to fashion and electronics.
CREATING MORE BUSINESS OPPORTUNITIES
As e-commerce continues to flourish, so do the businesses that support other startups in this sector.
SideUp, formerly known as VOO, transitioned from being a courier marketplace to a one-stop shop offering logistics, payment gateways, warehousing and advisory services. Launched in 2019 in Egypt, the startup is now moving its headquarters to Saudi Arabia as it plans to expand across the region.
"As a partner to e-commerce businesses, we want to ensure that they always have access to the right tools and solutions, which will help them succeed in the e-commerce ecosystem," Waleed Rashed, Founder and CEO of SideUp, tells StartupScene.
With all the tools now being made accessible to entrepreneurs - from social media to cloud technology and e-commerce support services - founders can now more easily get their business off the ground. But with the global slowdown in the venture capital industry, startups are becoming more concerned about raising funds.
"We don't know where the world is heading," says Skorski from The List. "The VC market, it's difficult. The financial markets are difficult. The landscape is changing, there are a lot of changes, and you, as a company, have to constantly adapt."
Despite global economic challenges, Rashed is optimistic about the future. "We don't believe there will be a slowdown," he says. "E-commerce is about creating convenience for customers, and right now the sector is still in its early stages in the region. What's important is that small businesses, like the ones who use SideUp, are able to easily access services, while growing revenue and profits."