The Saudi Fashion Startup Using AI to Change the Way We Shop
We speak with co-founder Shahad Geoffrey about the power of early pivots, and the emerging tech that made her platform possible.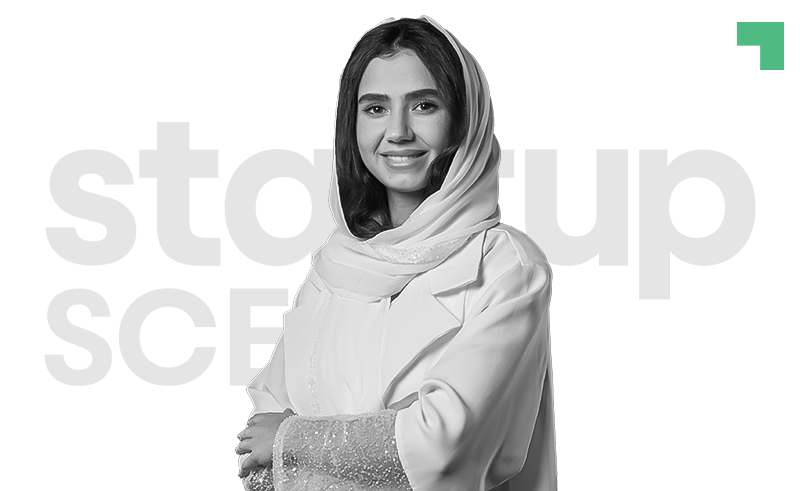 Taffi, an AI-powered fashion-focused shopping platform, is changing the way people shop in the region. Founded in 2021 by Shahad Geoffrey and Pradeep Bisht in Saudi Arabia, Taffi uses machine-learning, ChatGPT 4, and generative AI to provide users with styling recommendations based on their preferences, dress occasions and budgets.
Finance major turned entrepreneur, Geoffrey was looking to start her own venture soon after graduating from INSEEC in Paris. In 2019, she travelled to Silicon Valley for an entrepreneurship program at Draper University, and then joined a venture capital firm in the US as an investment analyst.
"My family came to visit all the way from Saudi and they wanted to go on a trip to Hawaii, so I had to pack and do all the shopping," Shahad Geoffrey, Founder and CEO of Taffi, tells StartupScene. "I didn't have the time or the expertise back then, so I decided to look for a service. I saw many companies solving this problem, and I was very inspired by them. At the same time, I learned that the industry is valued over a billion dollars, and thought, why don't we have anything similar in the region? Especially since the highest spending on fashion is in the GCC."
Spending on luxury goods reached $8.3 billion in 2022 in Saudi Arabia, and it's projected to increase to $15.8 billion by 2028, according to a report by Impactful Insights.
Looking to tap into this lucrative industry, Taffi is now expanding to online stores across the region including Zivel, Maison Orient, and Beyond Label. It also aims to be present on third party platforms such as WooCommerce and Weebly to further increase accessibility to personalised shopping experiences.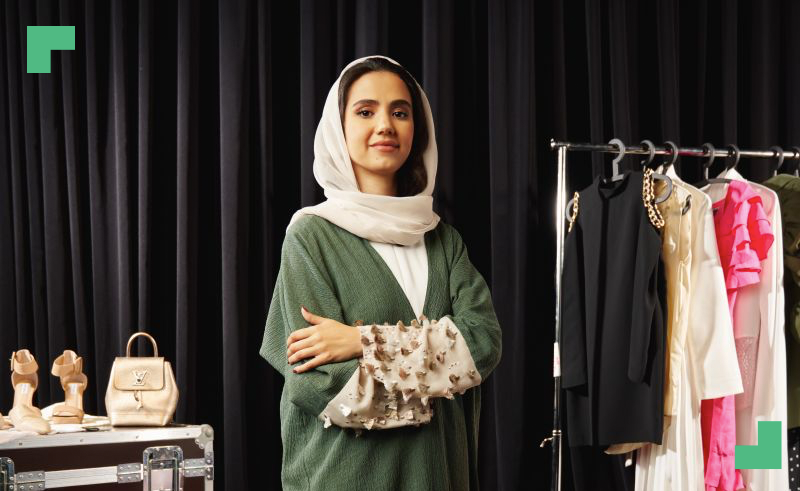 EMBRACING CHANGE
Although a young startup, Taffi had to pivot soon after launching. Starting out as an online platform that uses stylists to recommend looks for customers, the startup changed direction to target retailers after realising that it was increasing stores' basket sizes and conversion rates. "While we were serving and selling on behalf of online stores, we saw that we increased their basket size by 66% and their conversion by almost seven times," says Geoffrey.
Capitalising on this opportunity, Taffi changed its business model to B2B2C to work directly with retailers as a styling service. According to Geoffrey, Taffi offers a SaaS solution to retailers, enabling customers to use its styling widget in online stores to create customised looks and styles. "This way we're adding business value to stores and solving the problem by distributing the solution to all e-commerce instead of creating a marketplace and solving it partially for the consumer," she adds.
To use the widget, customers need to create a one-time user profile, which can be used in all stores that adopt Taffi, to start receiving personalised styling recommendations.
INTRODUCING AMIRA
With AI making headwinds lately, it is no surprise that the startup is incorporating it in its business service. Through its latest AI feature, Amira, Taffi aims to revolutionise the online shopping experience by efficiently pulling up recommendations that align with customers' styles and budgets.
"Amira basically uses ChatGPT, advanced machine-learning algorithms and generative AI," explains Geoffrey. "Using these three together, it answers any questions about your fashion style, such as if you're travelling, or if you have an occasion and want some outfit suggestions. Whatever it is, it can give you these recommendations from the store you're shopping from."
Launched in June 2023, Amira is directly connected to the retailer's online inventory database to show the store's stock in real time. It is already integrated in 15 online stores in KSA and Dubai, with plans to work with big retailers across the MENA region.
The AI feature works by gathering data from over 20,000 looks created by stylists over the years, and analysing personal data such as physical attributes, lifestyle, profession and fashion style to provide customers with recommendations specifically tailored to their needs.
CREATING A ROAD MAP FOR THE FUTURE
After bootstrapping the business for a year, Taffi raised a $2 million seed round, and is now in the midst of a bridge round to further expand to stores across The Kingdom and the MENA region.
"For us, I think, luckily, we didn't face a lot of challenges like so many other startups," says Geoffrey. "Our key advantages are tapping into a very big market when it comes to the fashion industry in Saudi Arabia and the MENA region, and being the first company that actually got backed by a VC in fashion in Saudi, that's huge for us."
Relying on revenues is also helping the startup grow. Since pivoting, it aims to generate $4 million in GMV and $600k revenue by the end of 2024.