Dates of Egypt's 2024 Presidential Elections Announced
For the first time, the NEA has emphasised that the election will be conducted under full judicial supervision.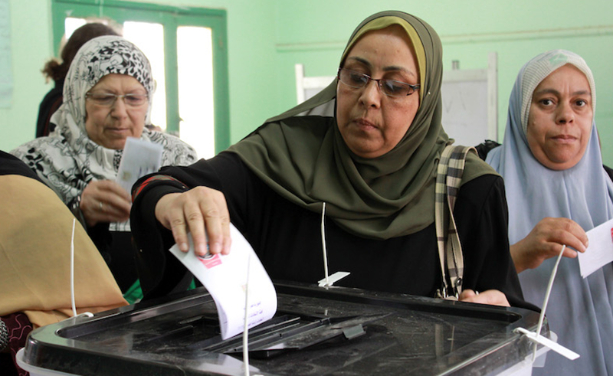 According to the NEA's timetable, the presidential election will span from 5th October to 18th December 2023, with the voting itself taking place from 10th to 12th December within Egypt and from 1st to 3rd December for Egyptians residing abroad.
Aspiring candidates will have the opportunity to submit their applications for candidacy between 5th and 14th October, subject to stringent criteria and requirements outlined by the NEA. These include securing endorsements from either 20 Members of Parliament or 25,000 registered voters from a minimum of 15 governorates, with at least 1,000 endorsements from each governorate.
The NEA will review all applications and disqualify incomplete submissions, with the initial list of qualified candidates set to be announced by 16th October. Any disqualifications will be accompanied by a public explanation on 22nd October, "ensuring transparency throughout the process," stated the NEA. The final candidates list will then be unveiled on 9th November.
Notably, if no candidate manages to secure an absolute majority of valid votes, a run-off scenario will occur. The two leading candidates will compete in a second round of voting, scheduled for 8th to 10th January 2024 nationwide and 5th to 7th January 2024 for Egyptian expatriates. The winner of the run-off will be declared on 16th January, 2024, concluding the electoral process.
The NEA has emphasized that the election will be conducted under full judicial supervision. The specified schedule aims to conclude the election process before the expiration of the judicial supervision mandate, which is set to end on 17th January 2024 in accordance with the constitution.
As the political landscape takes shape, several potential candidates have emerged, reflecting a diverse range of voices. While President Abdel-Fattah El-Sisi, whose current term ends in 2024, has not yet announced his intention to run for a third term, numerous political parties have encouraged him to do so. Additionally, seven political figures, including one woman, have already declared their aspirations to compete in the upcoming elections. Notable names among the declared candidates include Gameela Ismail, chairwoman of the liberal Dostour Party, and Farid Zahran, chairman of the leftist Egyptian Social Democratic Party.