Egypt's Anti-Addiction Fund Launches New Initiative in 755 Villages
The fund's new initiative aims to equip youth with life skills to empower the community in combating drug-related issues.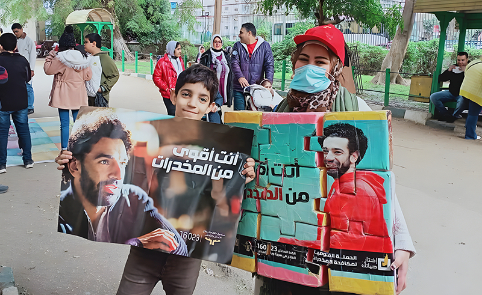 Egypt's Anti-Addiction Fund has launched a new initiative, 'Village Without Addiction', across 755 villages under the umbrella of presidential initiative, 'Haya Karima'. Over 5,000 volunteers have been mobilised to educate children and youth about the perils of substance abuse and addiction.
The volunteers, hailing from the governorates of these villages, have undergone training and qualification programs to ensure their effective participation in awareness campaigns supervised by the Fund.
The initiative's primary objective is to raise awareness about the dangers of addiction through seminars, school activities, and rehabilitation camps. The aim is to foster a cadre of community volunteers among the youth in these villages, equipping them with family skills to prevent drug abuse. Festivals, workshops, and a sports league with the slogan 'You are stronger than drugs' will be organised in targeted governorates such as Giza, Aswan, Beni Suef and others.
The Fund also offers free and confidential counselling services to families, providing guidance on early detection and treatment of addiction, as well as managing medical cases. Special programs tailored to different age groups will be implemented to increase awareness within the villages.