Hamed Nada Painting Auctioned Off for Over GBP 55,000 at Sotheby's
Hamed Nada was a renowned Egyptian surrealist painter who lived between 1924 to 1990.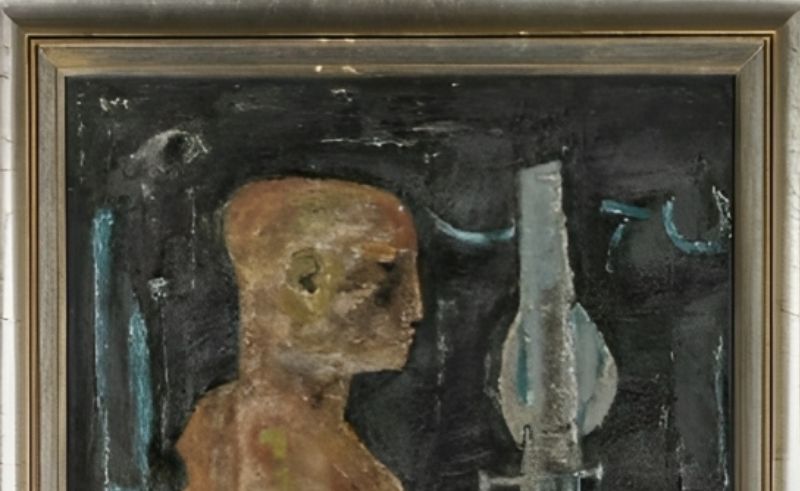 A painting entitled 'Al Marid Al Arabi' or 'The Arabian Giant' by renowned Egyptian surrealist artist Hamed Nada (1924-1990) sold above its high estimate at a recent Middle Eastern art auction held by Sotheby's auction house in London.
The painting depicted a stylized supernatural figure along with asymmetrical shapes, characteristic of Nada's artistry developed after studying ancient Egyptian artifacts extensively in Luxor. 'The Arabian Giant' was ultimately sold for over GBP 55,000, or more than EGP 2 million, highlighting Nada's prominence among collectors of Arab contemporary art.
Hamed Nada's career was deeply influenced by his childhood in Cairo's Khalifa district, where he observed daily life. He went on to craft symbolic paintings representing themes of humanity through repeated motifs like lamps, chairs and cats.
After receiving early art instruction from progressive Egyptian educator Hussein Youssef Amin, Nada adopted a philosophy of individual creative freedom over rigid academia. His intimate scenes of village families gained recognition in the 1950s for their depiction of human perseverance.