Large Mosques Will Host Tarawih Prayers With No Time Cap
Worshippers and imams will be able to choose how long or short the Tarawih prayers will be between them.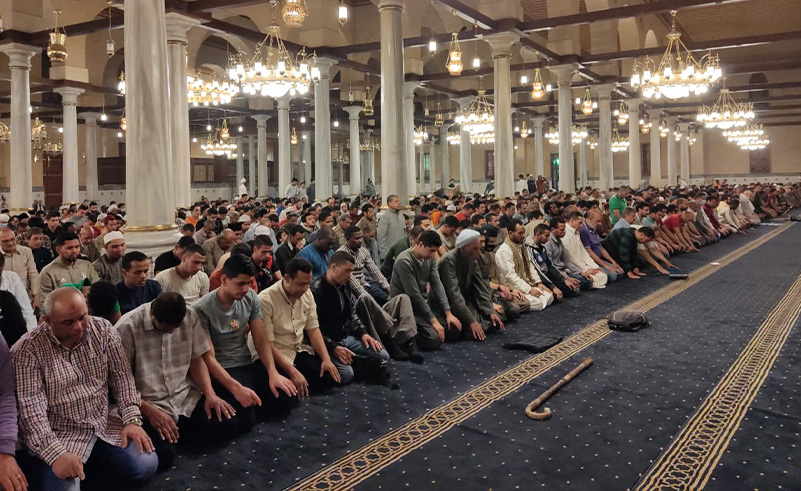 In preparation for the holy month of Ramadan, the head of the religious sector in the Ministry of Awqaf announced that the large mosques which usually host Friday prayers will also host Tarawih prayers without a time cap. The head further elaborated that there is no issue in extending or shortening the duration of Tarawih prayers, and that the decision will be made between the mosques' imams and the worshipers.
Earlier this year, the Ministry of Awqaf announced that over 16,000 mosques will be dedicated to Ramadan prayers in all its forms, with 10,460 mosques prepared for Tahajjud prayers and 6,201 for l'tikaf prayers.
Additionally, the Ministry of Awqaf revealed that an intellectual forum will be held throughout the month, with Tarawih and Al Fajr prayers to be accompanied by religious lessons and reflections.