Osana Family Wellness Celebrates Egypt Yoga Day With Free Classes
The local wellness community is providing free all-day yoga classes across Egypt in collaboration with over 16 studios!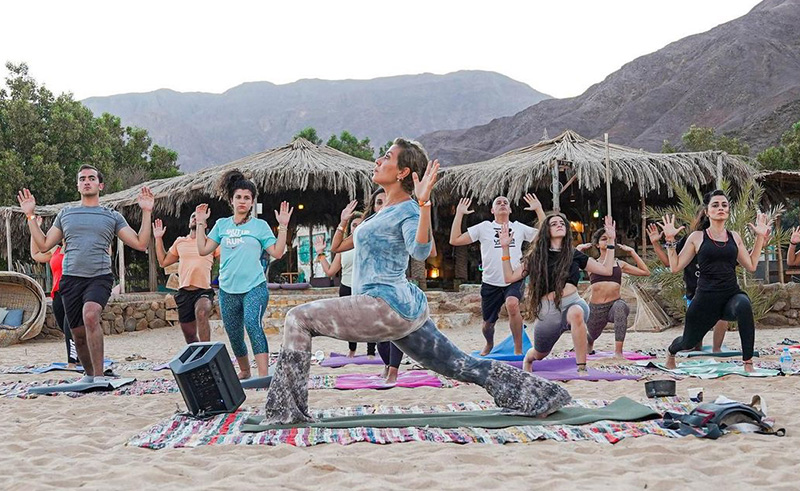 Calling all yogis! Get ready to strike a pose and celebrate Egypt Yoga Day this Friday, May 5th. Beloved local wellness community, Osana Family Wellness is organizing a full day of free yoga classes and workshops in collaboration with over 16 yoga studios across Egypt. These classes will be suitable for all levels and will be open to seasoned yoga practitioners and beginners alike.
Studios in Cairo include Osana Family Wellness, Sukun Studios, The Breathing Room, Momentum Studios, Yalla Yoga, Felxana Yoga, KMT Studios, The Mala, The Grid and all Hers Women's Fitness Centre branches.
Meanwhile over in the stunning port city of Alexandria, Tata Wise Monkeys and Namaste are both joining the cause.
On the glittering Red Sea coast, Yin Yoga Sharm, Yoga Studio Nuweiba, Nour Wellbeing Dahab and El Gouna's Beach Monkeyz are all offering free classes with breathtaking views.
This is a fantastic opportunity for people all over Egypt to come together and experience the beauty - and benefits - of yoga.