This Project is Digitising Pre-WWII Italian Periodicals in Egypt
The Italian Institute of Culture in Cairo aims to digitise Italian periodicals dating back to the 19th century.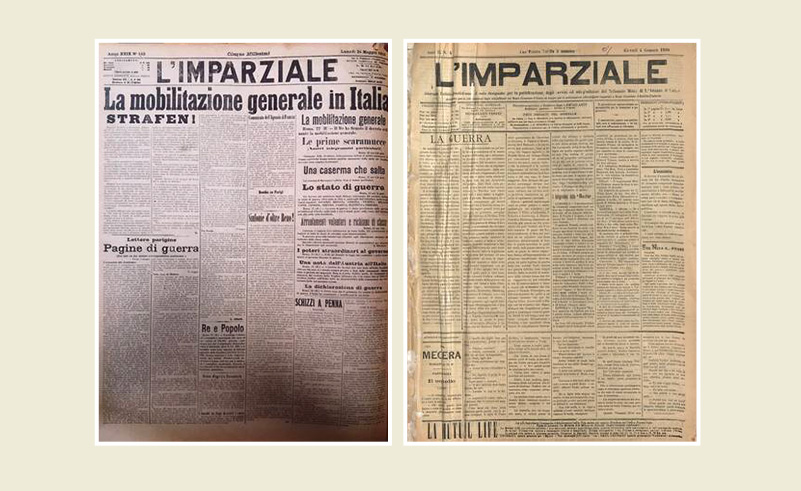 A new project is digitising and preserving a unique archive of Italian periodicals that were available in Egypt as far back as the 19th century.
Titled 'Stampa Migrante. Periodicals of the Italian community of Egypt, 1892-1940', the archival project is co-funded by the British library as part of the Endangered Archive Programme Initiative. The project targets the periodical collection of the Italian Archeological Center (CAI), which is currently housed at the Italian Institute of Culture (IIC) in Cairo. Experts at the rare books and special collections at the American University in Cairo library are also on board with the project.
The digitisation phase is funded by Alexbank and Intesa Sanpaolo's Egyptian subsidiary, and the collection will be virtually available to the public by the end of this year.
The publications included in the collections include L'Imparziale, published between (1892-1940), Il Messaggero Egiziano (1926-1930), Il Giornale d'Oriente/L'imparziale (1930-1940), and Il Giornale d'Oriente/Il Messaggero Egiziano (1924-1937).
This project hopes to shed light on a 50-year period in Egyptian history, uncovering patterns of Italian migration into Egypt as well as migration across the Mediterranean. It also hopes to give insight into Egypt's modern society, which at the time was considered exceptionally cosmopolitan.