A SceneEats Guide to the Best 33 Spots for an Aklet Samak Around Egypt
You no longer have to perform the call-of-shame to your parents every time you need a good shrimp tajine.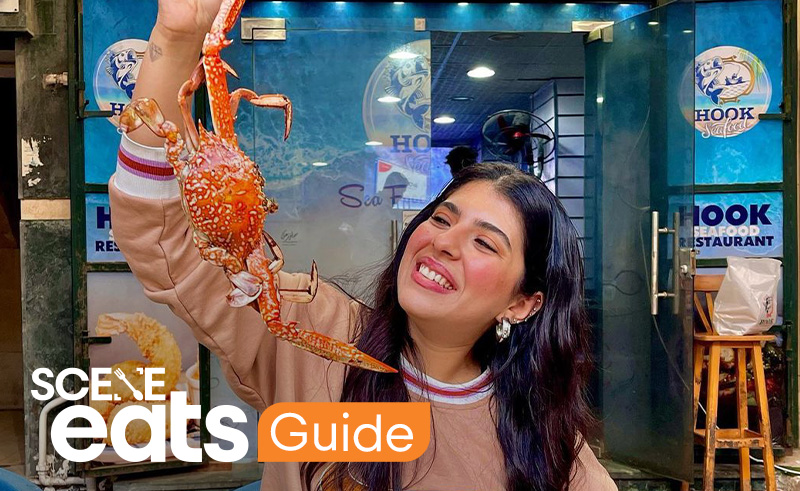 After years of torturing our parents at every Aklet Samak family gathering in which they merely tried to keep us well-fed and culinarily engaged, the nugget-obsessed picky eater inside us has grown into a fully-fledged experimentalist who will occasionally even indulge in some herring. However, the price to pay for our wrongdoings is so high it's not even considerable; there is NO way we're admitting we were wrong to our parents and, subsequently, we don't really know where to get good seafood in Egypt when we need to.
Here to your rescue, we've swallowed our pride and travelled to the edge of the universe (called the creepy uncle) to compile this comprehensive list of 33 of the country's best seafood spots, spanning Cairo, Port Said, Alexandria, Matrouh, Ismailia, Hurghada, Gouna, Sharm El-Sheikh and Dahab.
CAIRO
ASMAK ABOU ALLAM
Maadi, Cairo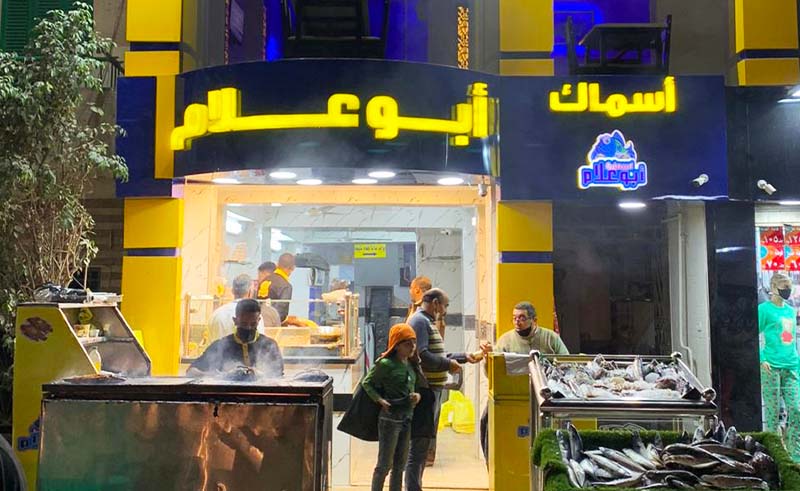 Get your fried crab platters large enough to feed three small families or an especially ravenous seafood fiend at Maadi's Abou Allam.
GOLDEN FISH
Maadi, Cairo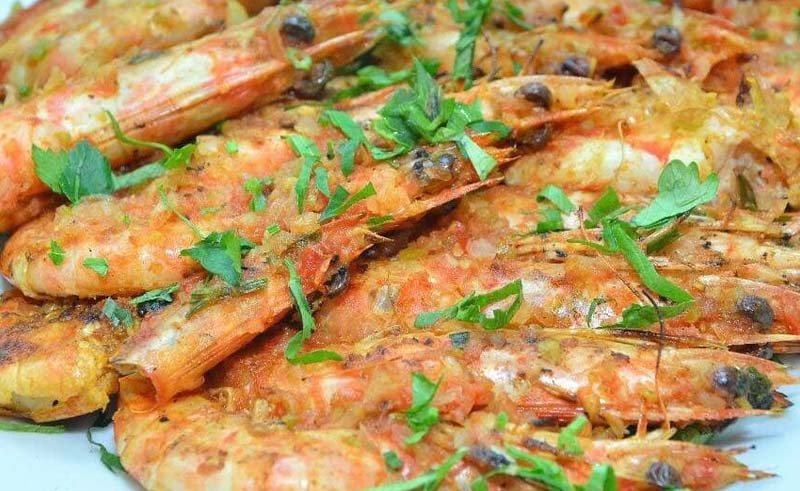 Famously fresh and clean, Maadi's Golden Fish has been supplementing the neighbourhood's fishiest seafood deals for years.
ABOU GHALY
Branches all over Cairo
Scattered around the capital, Abou Ghaly makes the classic, fluorescently lit Aklet Samak as easy as a trip to the supermarket.
HALKET ELSAMAK
Branches all over Cairo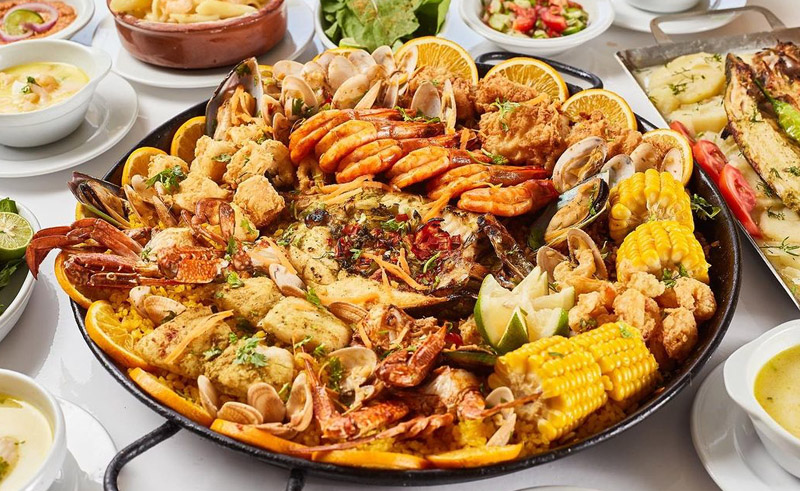 Because all seafood is better when eaten near a large body of water, Halket ElSamak's Zamalek branch is the Cairene go-to when it comes to seafood tajines and shrimp casseroles.
AL HORANY
Giza, Cairo
Dedicated in-car diners rejoice because Al-Horany is the takeaway king of seafood dominating Giza streets. Wimps can also get their grilled tilapia delivered around Cairo.
ABU EL-ARABY
Branches all over Cairo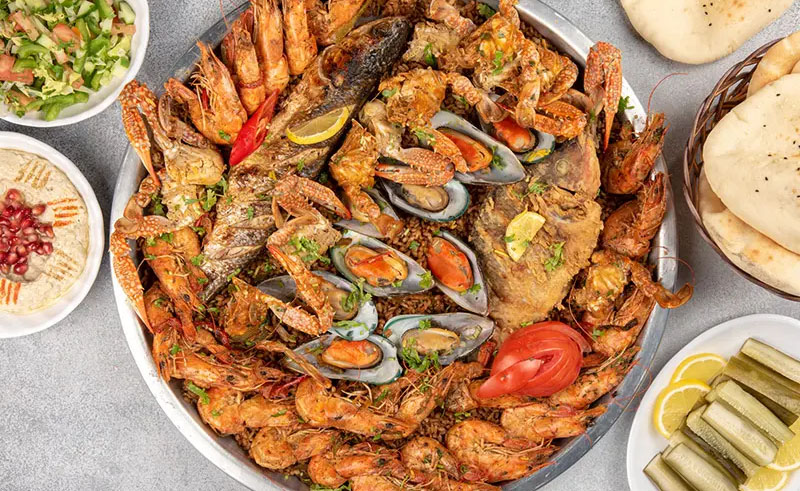 The big, the bad, and the seafood-obsessed all head to Abu El-Araby for crab, shrimp, mussel and squid buckets you can barely get through.
CHEF SABER RESTAURANT
Dokki, Cairo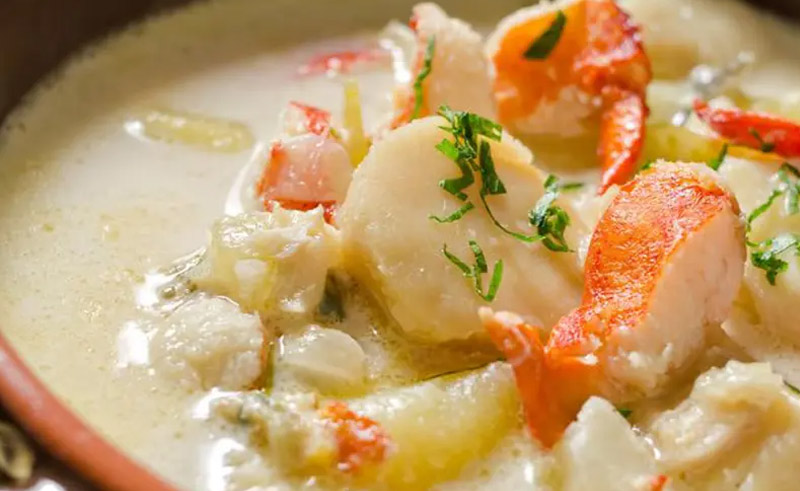 What makes or breaks a good fish is often seasoning, a feat mastered by Dokki-bound expert spicer Chef Saber.
FISH MARKET
Branches all over Egypt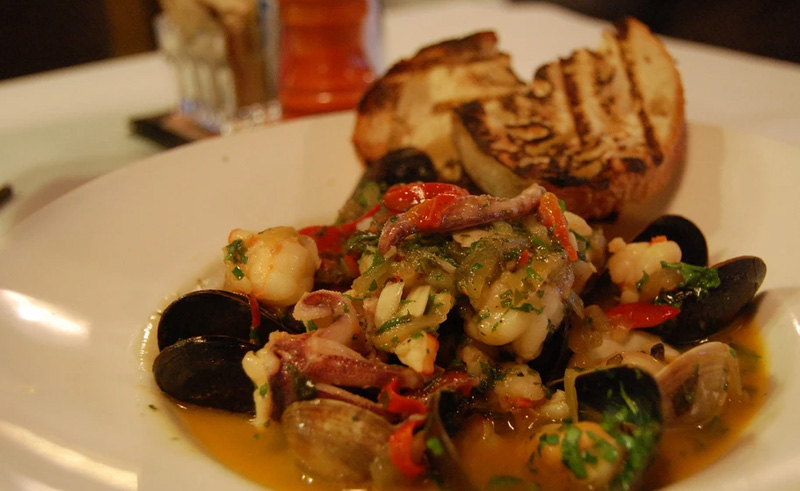 As convenient as a Samir & Aly and just as dependable, Fish Market is the type of seafood spot you'd find in a 'Seafood for Dummies' book.
ASMAK
Branches all over Cairo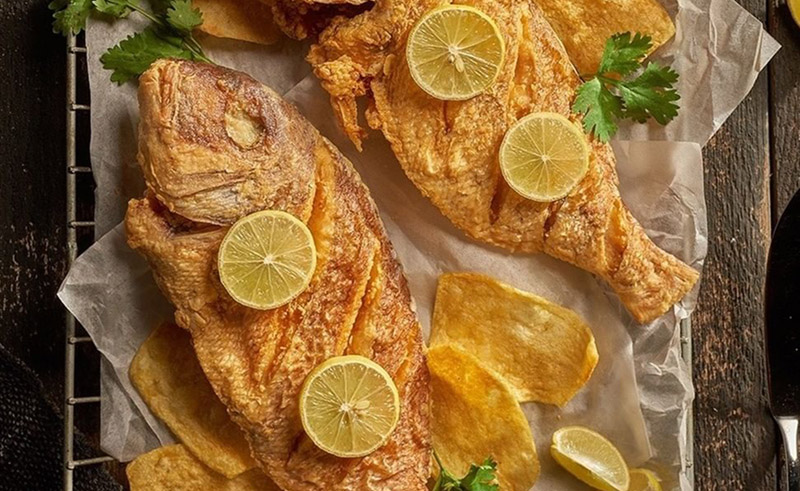 Simplifying & bimbofying seafood for all (including clueless tagamoa kids) to digest, Asmak's menu allows for both oddly specific dad-led experimentation and easy from-menu ordering.
PORT SAID
ASMAK CITY
El Manakh, Port Said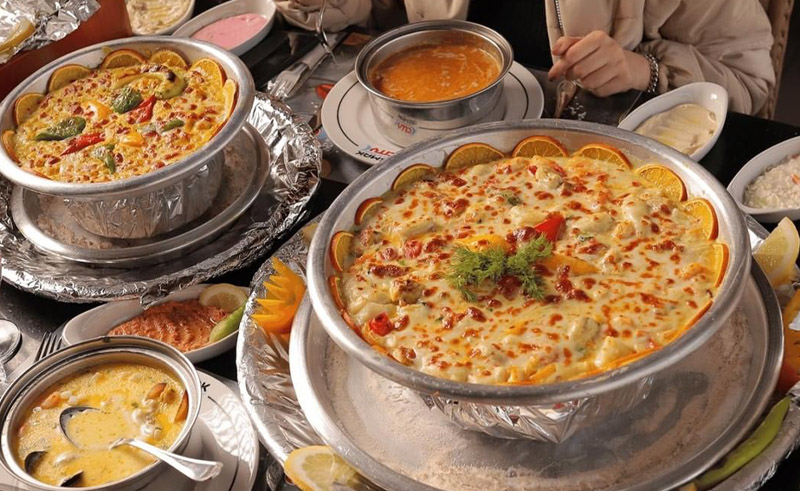 Essentially a seafood metropolis, Asmak City will take you back to your neverending sibling fights over mountains of fried squid (that always end in takeaway bags).
PORTO FISH
23rd of July St., Port Said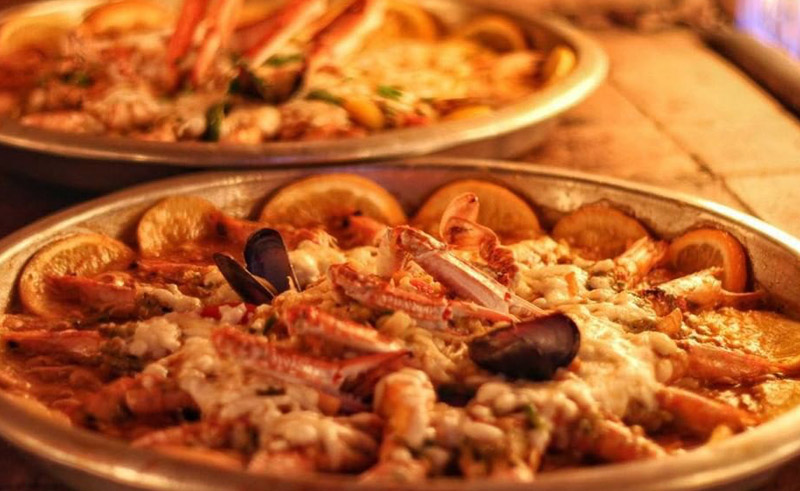 If we could be fish, we'd choose to swim in Porto Fish's seafood soup, consequences accounted for. Yes, we'd die for it.
SEA HORSE
23rd of July St., Port Said
Port Said's Sea Horse makes everything from fino-encrusted shrimp sandwiches (with fries, of course) to bachamel squid tajines.
HOOK
Manshiya Square, Port Said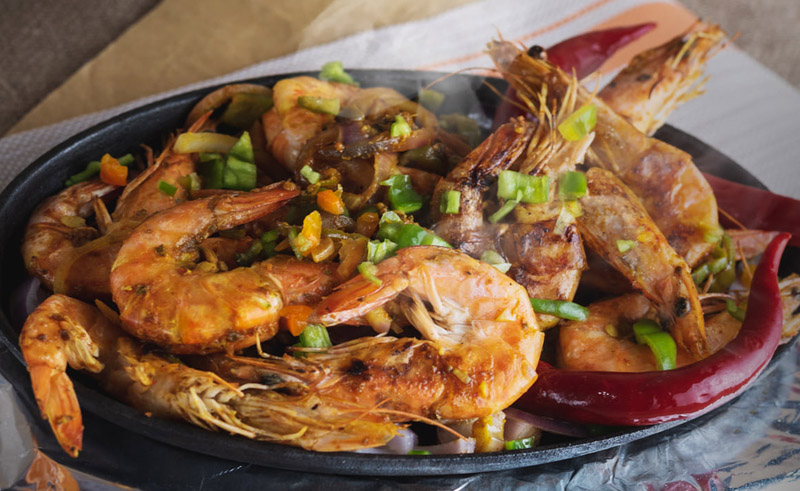 Journeying into the experimental, Hook crafts crazy concoctions that somehow fit just right. Mozzarella-topped butterfly shrimps, anyone?
KASTAN
Tarh El Bahr, Port Said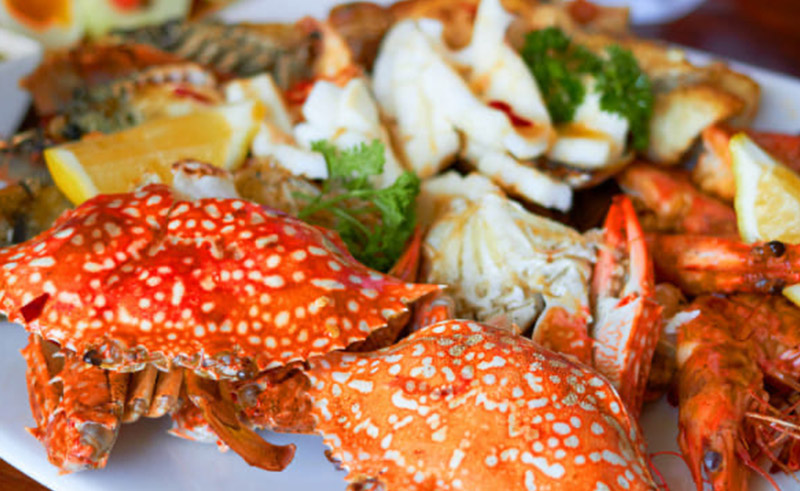 Adorable nautical interiors and scrumptious fried calamari will have you on a nautical high at Port Said's Kastan.
IBN HAMIDO
23rd of July St., Port Said
We may know everything there is to know about Ice Spice's biography, but we are clueless when it comes to seafood. You can consult the staff for recommendations at Ibn Hamido, with a 98% success rate.
AALAM EL-BEHAR
El Bazaar, Port Said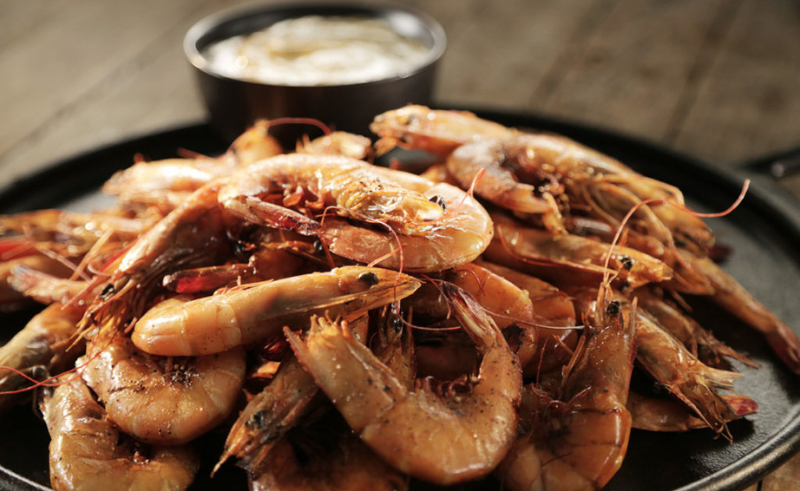 Serving you delectable seafood with a side of history, Aalam El-Behar has been supplying Port Said frequenters with top-notch shrimp tajines for 125 years and doesn't seem to be stopping any time soon.
ALEXANDRIA
SEASIDE
Qaitbay Citadel, Alexandria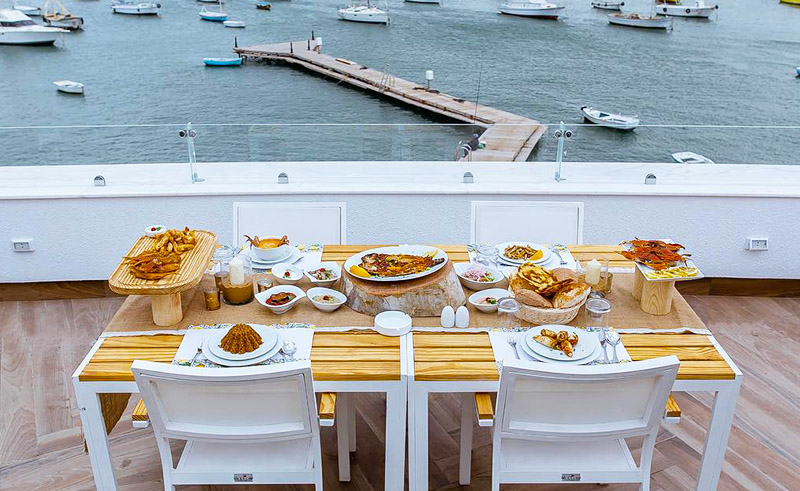 Artisanal seafood dishes with a view AND a side of history? Sign us up ASAP.
GREEK NAUTICAL CLUB
Gomrok, Alexandria
A Santorini-esque dinner on the other side of the Mediterranean brings you an exciting fusion of Egyptian and Greek recipes.
ABDO FARAG
Bahary, Alexandria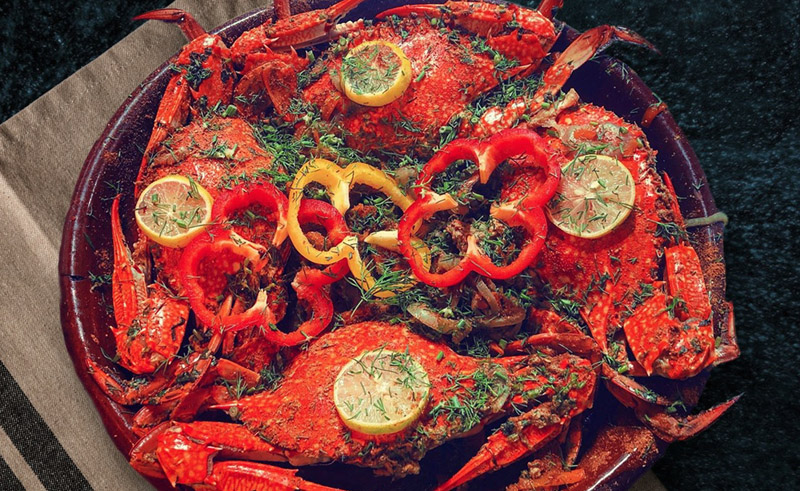 A classic go-to for family gatherings and business dinners alike, Abdo Farag is an Egyptian dad's wonderland. Follow up with Sheikh Wafik's couscous or Om Ali for bonus points.
OMAR AFANDY
Maamoura, Alexandria
The theme-park-succeeding spot is well-known for its irresistible twists on shrimp-based delicacies that somehow always end up reminiscing those we've only managed to fantasise about.
EL MARSAH
Khaled Ibn El-Waleed, Alexandria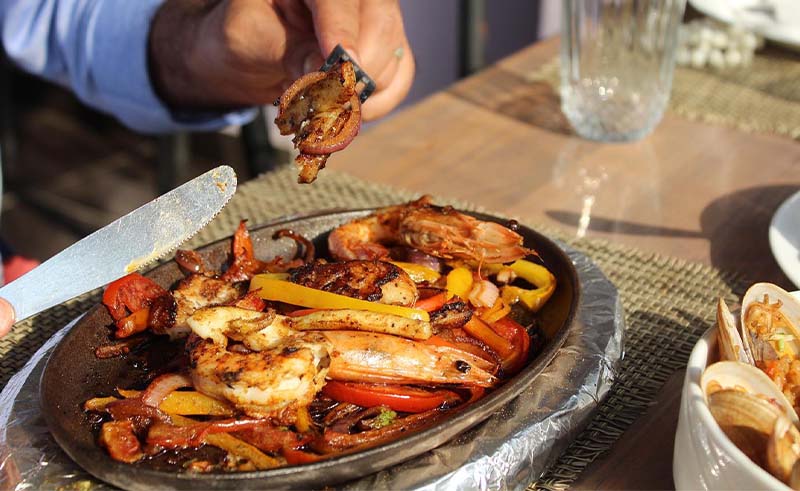 Known for its ability to convert any seafood-hater into a fish lover more devoted than Darla from Nemo, El Marsa's gourmet dishes are widely sought after by the nation's self-proclaimed picky eaters.
ZAFEER
El-Hamam, Alexandria
A historical hotspot, Zaphere extends its decades of fishy experience providing Alexandrian families with premium seafood they could count on.
MARSA MATROUH
MAGDY SEAFOOD
Omar El-Mokhtar, Marsa Matrouh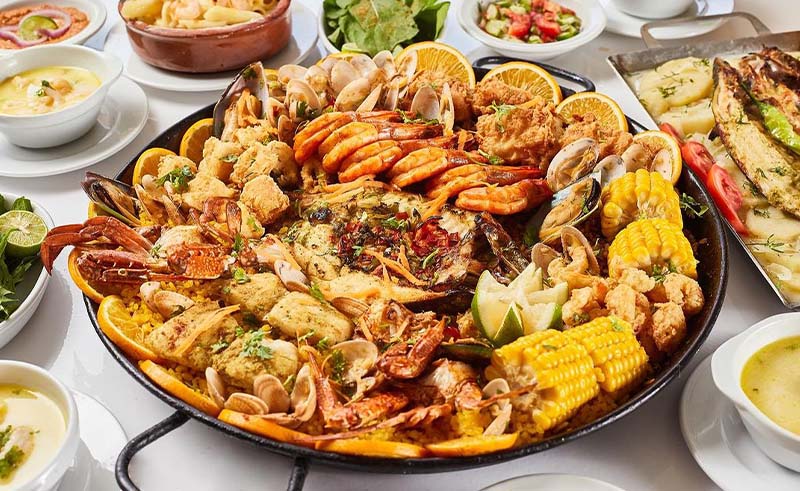 A cornerstone of family Matrouh visits, Magdy creates simmering sea bass exciting butterfly shrimp for your seafood needs.
ISMAILIA AL-FANAR
El-Gomhoreya St., Ismailia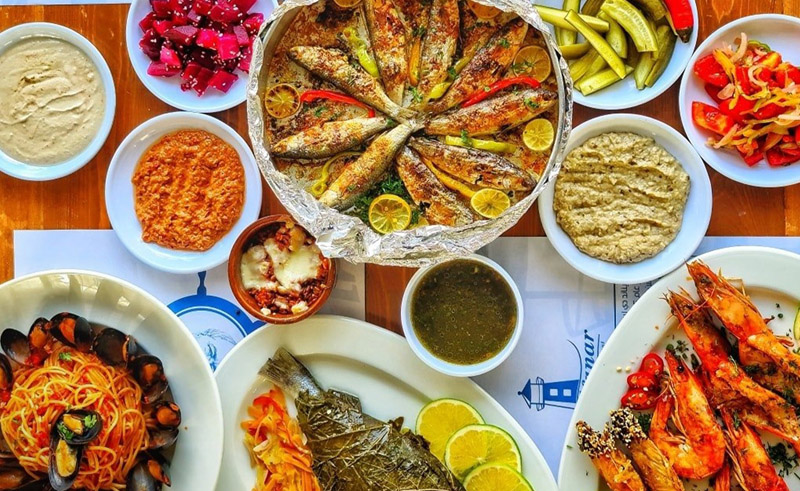 Putting a Greek twist onto its bass and mullets, Al-Fanar gives you a seafood experience both scrumptious and elegant in the heart of Ismailia.
AL-OSTOOL
El-Gomhoreya St., Ismailia
This eatery prepares fleets on fleets of shrimp and squid that will battle you to the death (AKA to the food coma).
HURGHADA
STAR FISH
Sheraton Rd., Hurghada
As dependable as that one pair of Nikes, the red sea's finest fruits have been cooked to perfection for years at Hurghada's historic Star Fish.
AL HALAKA
Al-Minaa Mosque, Hurghada
Supreme service and exceptional singari make this spot a must-visit post Red Sea tanning.
GOUNA
EL SAYADIN
Marina, Gouna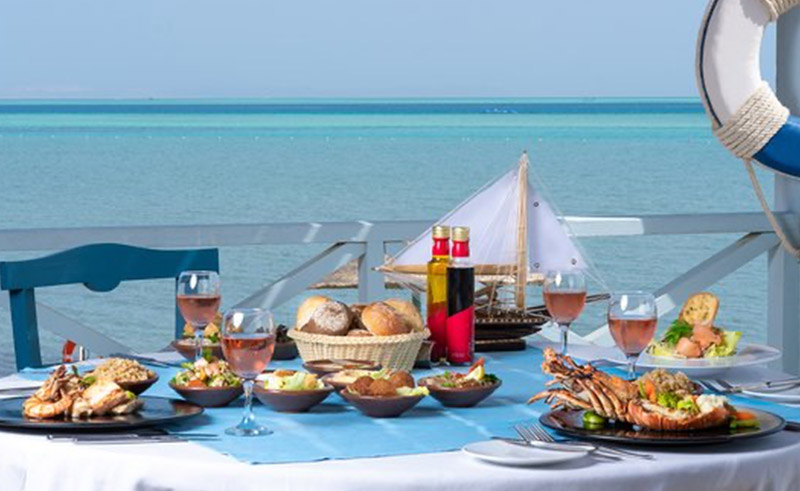 Bringing Movenpick hospitality to their rustic air, El Gouna's Sayadin makes for an excellent night out, worth breaking out one of the cuter sundresses for.
SHARM EL-SHEIKH
FARES SEAFOOD
Branches all over Sharm El-Sheikh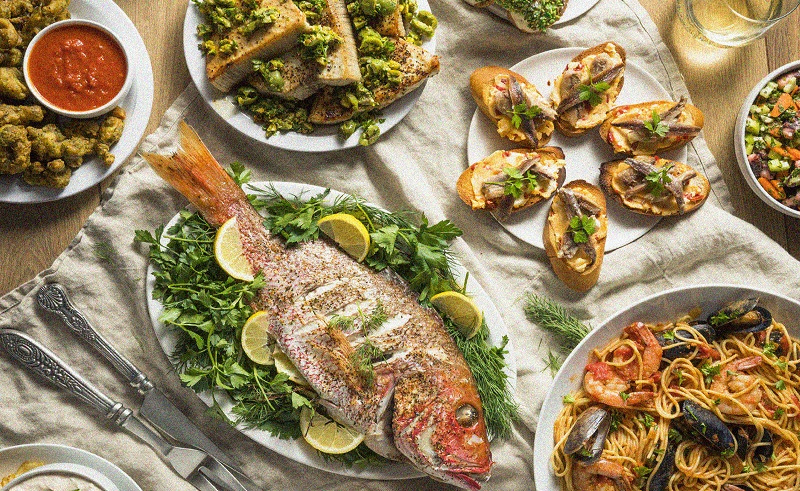 Self-crowned fish king of the city of peace, Fares has long taken over the seafood scene in Sharm El-Sheikh with beautifully cooked lobsters and expertly seasoned squid tajines.
MAHONY
Neama Bay Mall 6, Sharm El-Sheikh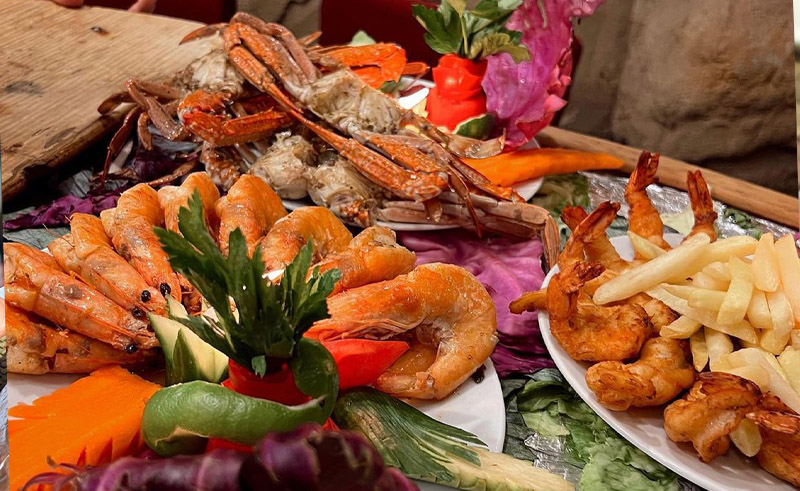 Unpretentious and welcoming despite their echoing reputation, Mahony's shrimp, grilled, in soup or salad-embedded, is a feast for sore hearts.
DAHAB
SHARK
Al-Mamsha, Dahab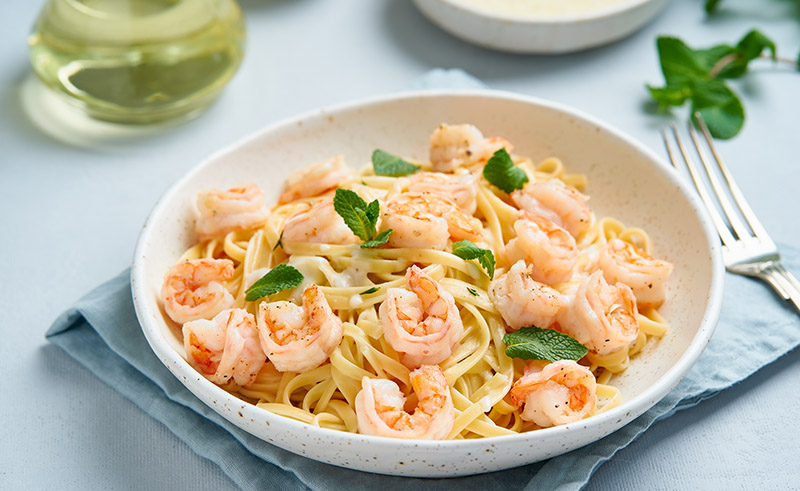 Artisanal seafood by the Dahabian shore in a laid-back, dimly lit ambience - who could ask for more?
ALI BABA
Al-Mamsha, Dahab
A classic go-to when in the seaside town, Ali Baba makes excellent mullets, often stacked on little white and blue boats for the full experience.
NEMO
Al-Mamsha, Dahab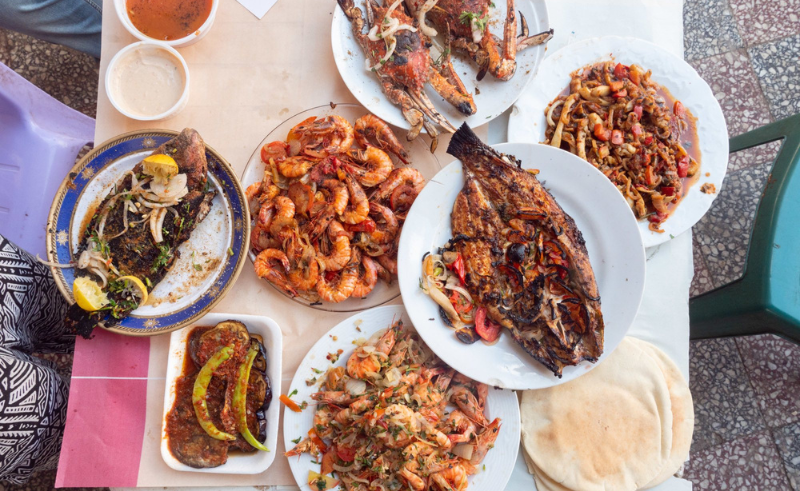 On the quieter side of Al-Mamsha, Nemo serves you a relaxed environment so you can allocate all five of your senses to their unparalleled calamari tajine.