Cairo Marriott Hotel is Catering to Egypt's Most Iconic Happenings
Cairo Marriott Hotel offers regal catering for even the most palatial palates at Egypt's milestone events.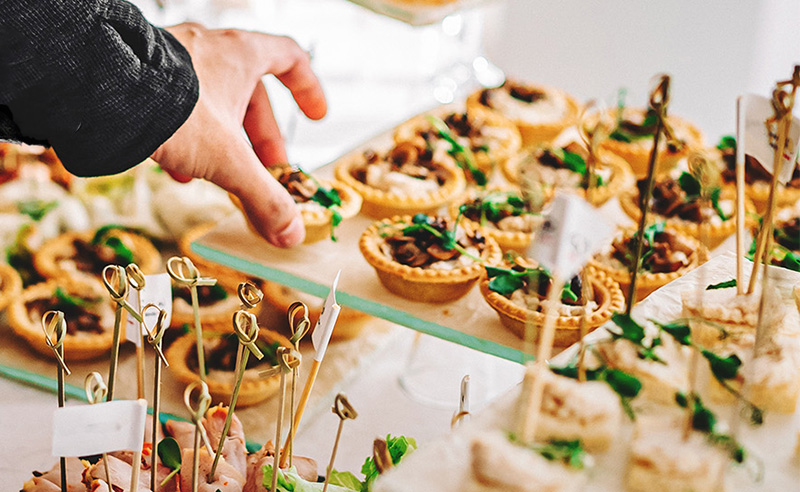 What tips an evening from a merely memorable happening to an utterly iconic event? Is it the gathering of hundreds of people from around the globe, or the performance of a lifetime by some of the world's most celebrated artists? Certainly those are pertinent considerations, but what kind of outings would they be if they didn't come with some decent grub? Elevating some of Egypt's most prominent milestone events, Cairo Marriott Hotel has been offering regal catering to satiate even the most palatial palates.
Starting with Egyptian soprano Fatma Said's first performance at the Grand Egyptian Museum in January to a crowd of 1,800 guests, Cairo Marriott Hotel has brought their world-class catering to distinguished events of 2023, including Narrative Summit at the Great Pyramids of Giza and Egypt's Entrepreneurship Awards ceremony at the gilded Mohamed Ali Palace.
Cairo Marriott Hotel's catering service comes with tailored menus based on guest preference across a worldly variety of cuisines, including International, Mediterranean, Egyptian, Italian and Asian. Beyond the menus, Cairo Marriott Hotel brings an expert team to take care of the set-up, decorations and guest experience throughout the course of the event. Whether it's a wedding, a concert or a corporate dinner, whether it's at a meeting, an exhibition or a massive sports stadium, Cairo Marriott Hotel caters for events of every kind all across Egypt.
For inquiries and requests, please contact 01275891787 or send an email to Engy.N.Rashad@marriott.com