CornerFlip Ep.2: Dina Dash & Sherif Helal
In this episode of Corner Flip, we join interior designer Sherif Helal, founder of Taj Designs, as we renovate the offices of digital entrepreneur Dina Dash.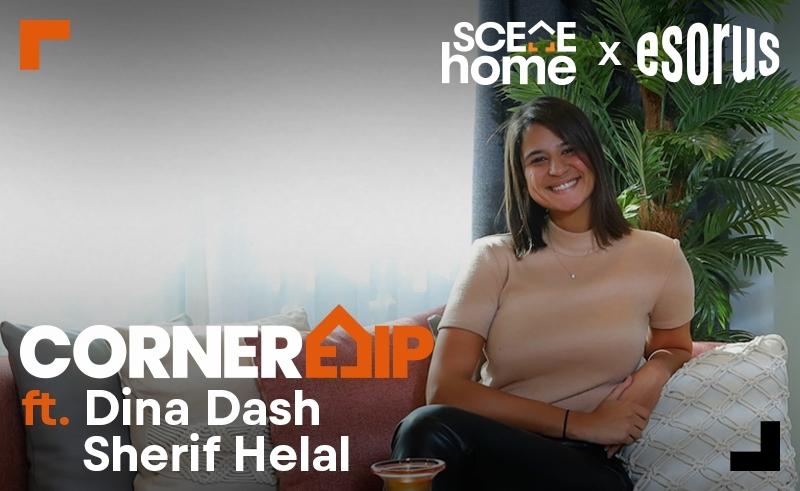 We're thrilled to release the second episode of #CornerFlip, our brand new interiors makeover series in collaboration with Esorus.
Over the coming weeks we'll be taking on a whole array of some curious corners in the homes and offices of some of Cairo's most dynamic young creatives, entrepreneurs and innovators… and completely redoing them.
In this episode, digital entrepreneur Dina Dash is paired with interior designer Sherif Helal, founder of Dash Designs.
Helping us make our makeover fantasies a reality were Jotun Egypt who kept us awash with colour, Taskty whose team tirelessly did the backbreaking work to pull the whole interiors look together, and Hanimex who form the foundation of this series.
Of course one of our main missions at #SceneHome has always been to spotlight the work of our most inspiring design talents and we're thrilled that so many incredible homegrown creators teamed up with us for this episode including Flower Bar, Maqam, Wally's Wallpaper, Kahhal Looms, Enarat, Section Furniture, Malika Home, Flow Creations and Ariika.