Darwisha Studio Draws on Tropic Comic Books in This El Gouna Acai Spot
With a concept that has become an Instagram sensation around the world, artist Maria Darwish went with a 2D theme in El Gouna.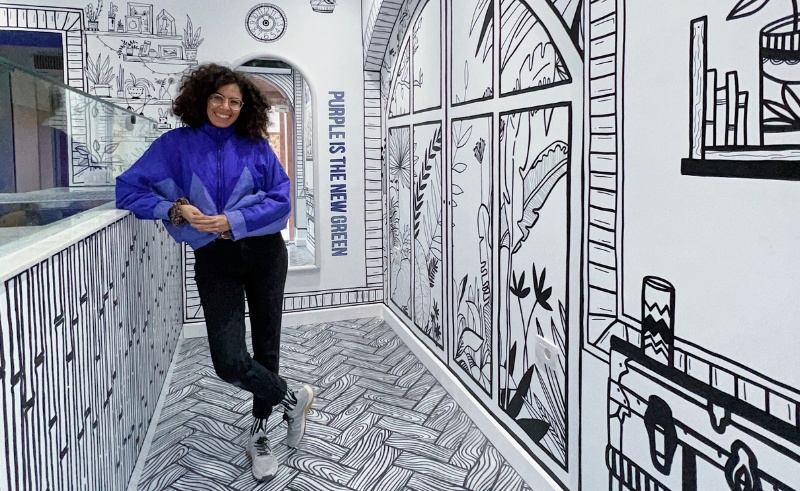 Coming straight from the pages of a comic book, the interior of El Gouna's acai hub, Purple B, evokes a unique tropical experience. After creating artworks throughout Egypt - from the headquarters of Al Ismaelia Real Estate Company in Downtown Cairo to a plethora of vibrant Costa Coffee stores - Darwisha Studio opted to create a 2D effect similar to that of black and white colouring books.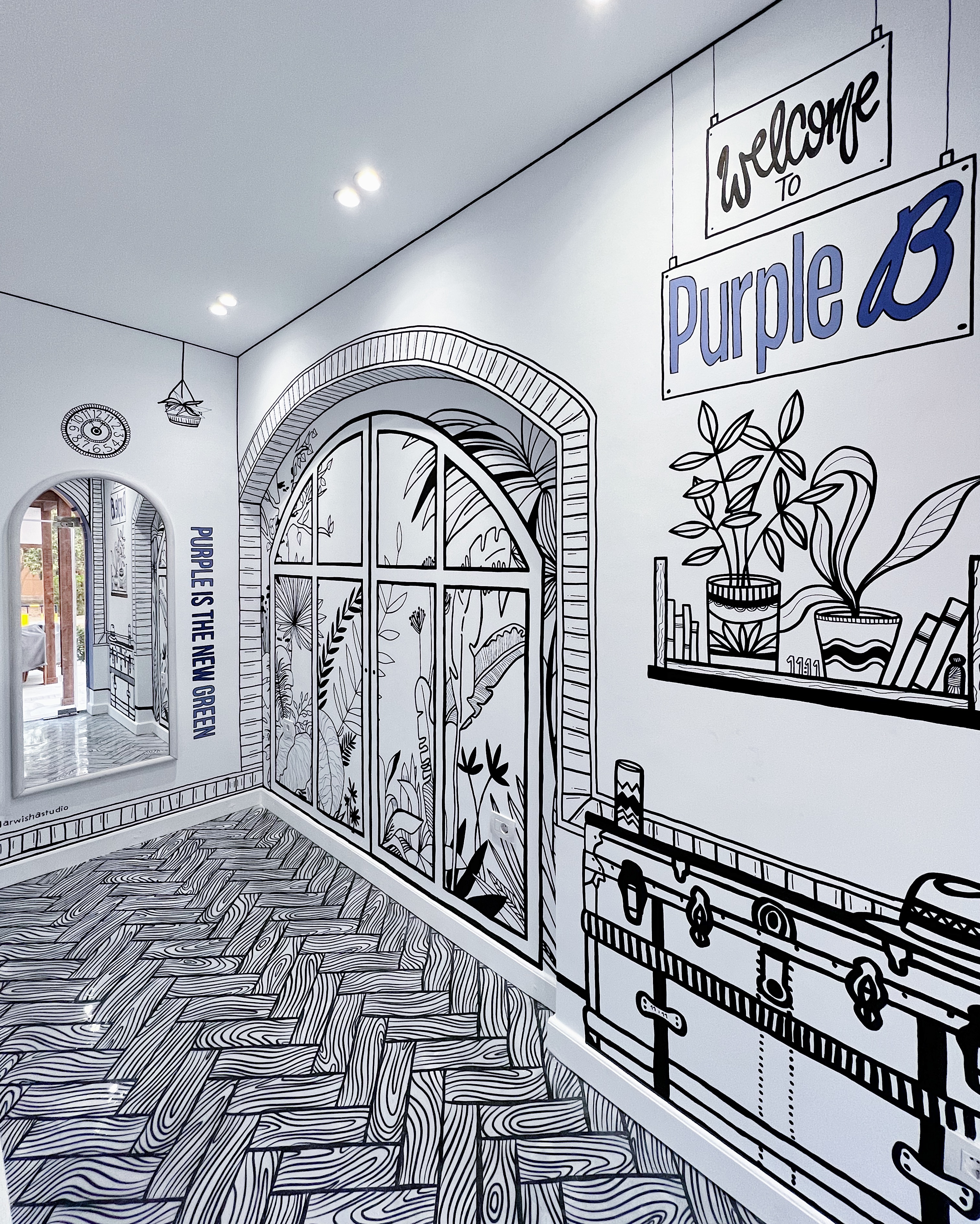 "Everything was outlined as if it's from a comic book and the floor was drawn digitally by hand and then applied to the ground with vinyl and an epoxy layer on top," Maria Darwish tells SceneHome. Aside from reflecting on Purple B's cuisine, the theme also featured a treasure box. "I focused on a tropical theme, the origin of acai berries, with big leaf trees, bricks all round and bamboo on the bar."
The concept has been previously applied in Korea and Dubai, where it became an Instagram sensation. Walking into the three dimensional space is akin to walking into a 2D drawing with only black and white lines and a touch of the store's purple. "It was a new direction for me in terms of technique. I usually use brushes and paints, so it was exciting to explore marker pens."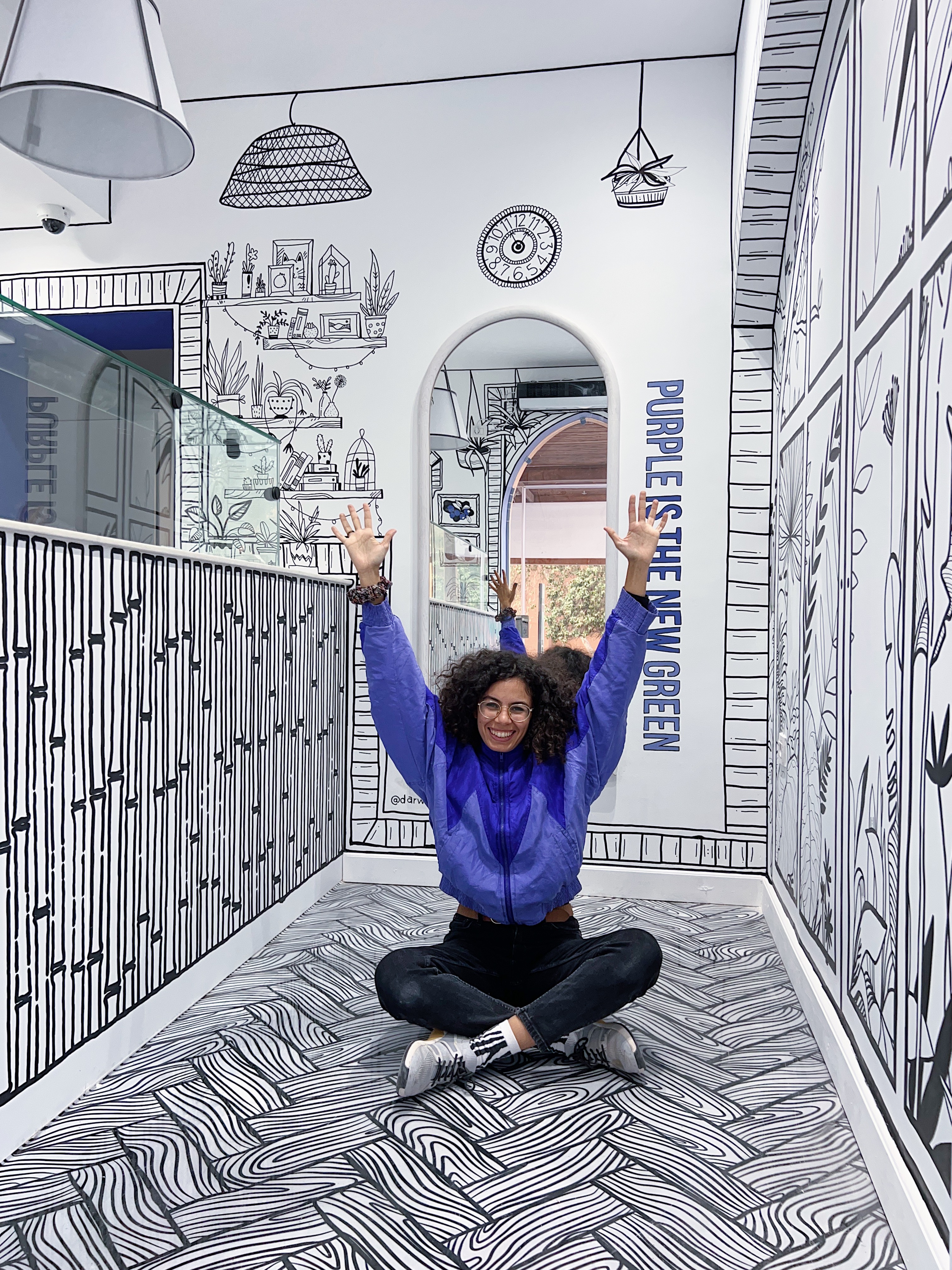 "The project's digital designs were done over a month and then I just went there with my pens and projects and implemented it in three days, just in time for the opening. It was a great experience working with Mohamed Ozo, Mostafa Roushdy and Ali Ahmed," Darwish says of the store's owners. "They are such vibrant people."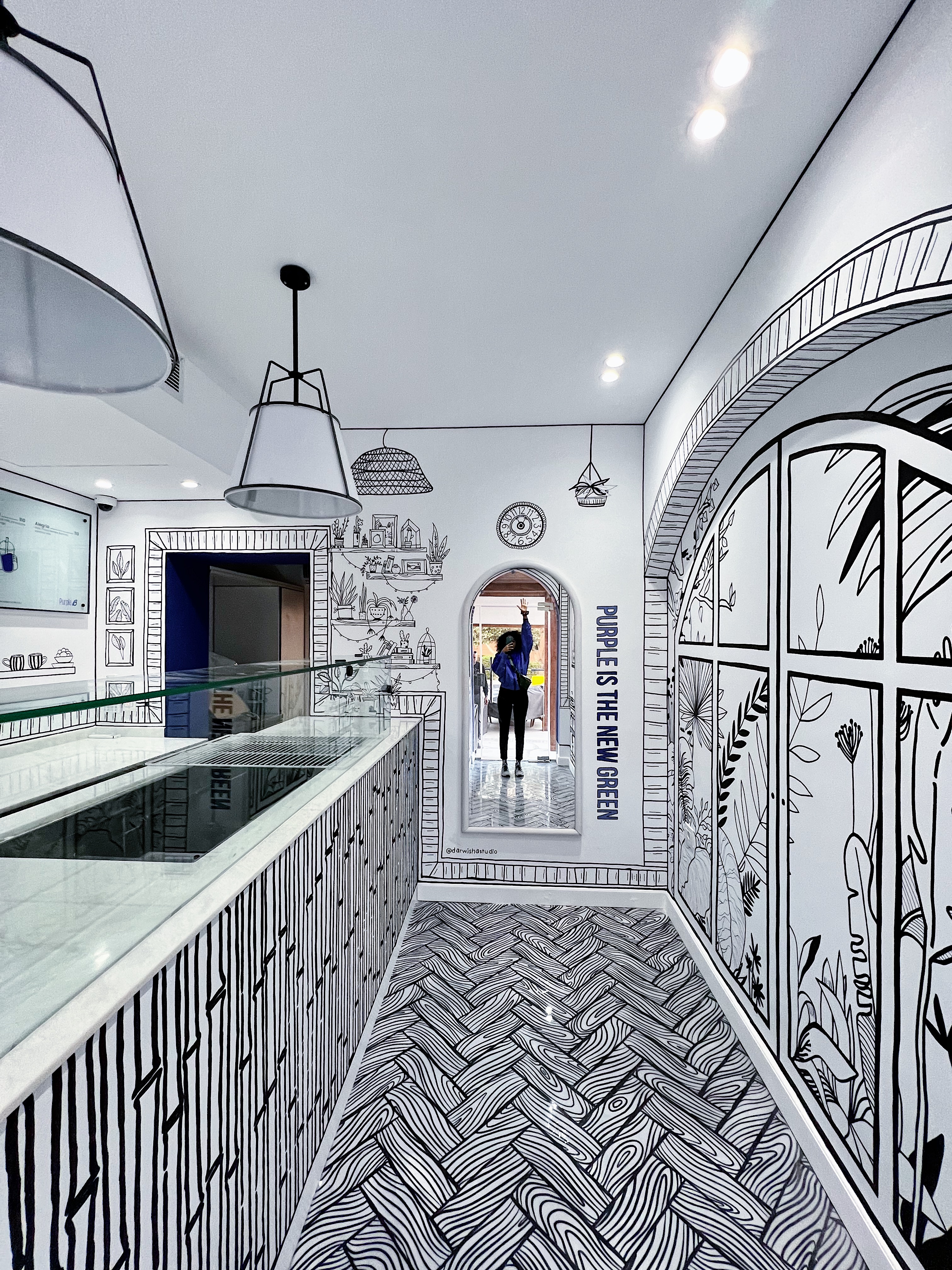 Throughout the drawings, observant patrons will be able to find quite a few easter eggs. '11:11' was drawn within the illustrations 11 times. "They say it's for good luck or fortune but it bodes well for me because my birthday also happens to be on 11/11," Darwish says. "It was a project that was meant to be."