Delve Into This Classic Yet Contemporary Home Rendered by Maads
For those seeking vintage aesthetics within spaces that still feel contemporary, Maads Designs managed to visualise this balanced fantasy.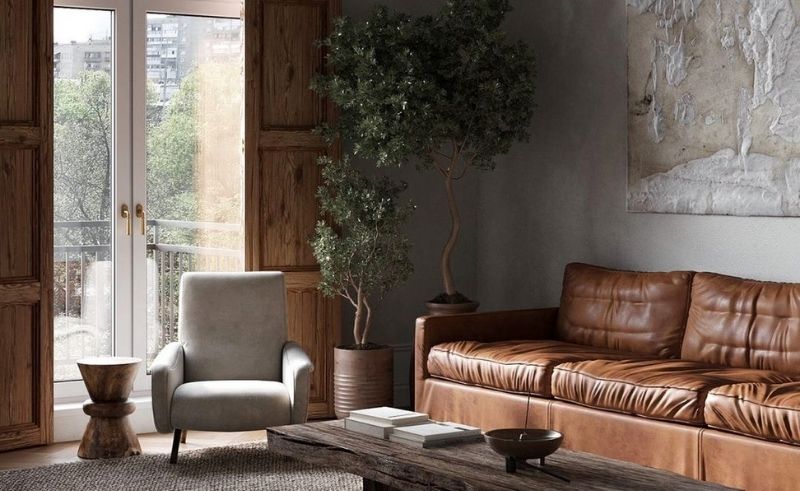 This uniquely rendered home designed by Maads, an interior and architectural design studio, features an inspired blend of contrasting finishes. We mean, it could easily pass for a Zamalek apartment or a Caribbean home on the island of Nassau with aesthetics that feel like they belong to a 17th century private trying to stave off civilization. Yet with an air of sophistication, the designers still managed to establish a contemporary aura around its vintage features.
Kicking things off in the bathroom, a reserved, dark toned wood was paired with polished and edgy black marble, creating a visual setting that is further complemented by metallic taps that are ultimately relics of the past. Within the same space, chequered flooring is vaguely reflected on a bathtub that presents itself as the classiest of bubble bath venues. Taking in the portrait of the count or nobleman hanging above, it's safe to assume that fresh grape juice would taste like 300 year old wine if it's sipped on here. With Vivaldi playing ofcourse, or Cardi B. We mean, to each their own.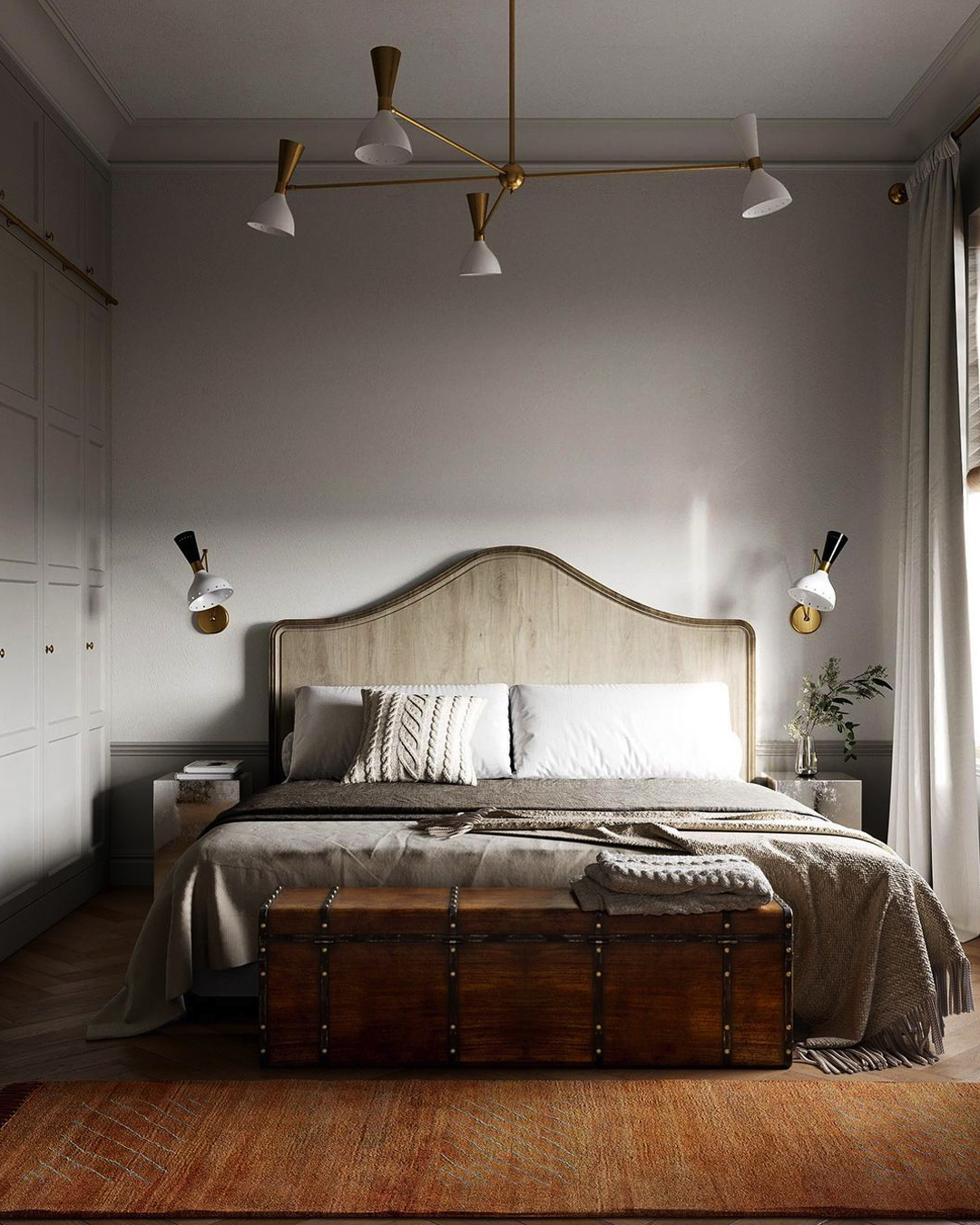 The designers wanted to create tones that were warm, cosy and light. A notion that was epitomised in the bedroom, as modern lights hang above a classic bed and a vintage wooden chest. An orange rug brightens up the palette with a midcentury V chair that brings the space forward a couple of centuries. A round chair with curved armrests contrasts the form and texture of the brown leather sofa in the living room which brings a regal aesthetic to the space, as vintage wood remains consistent throughout the home.