Egyptian Architect Kamal El Kafrawi's Design of Qatar University
Sitting on the edge of a wadi, this iconic project marked a transition in higher education in the Arabian peninsula.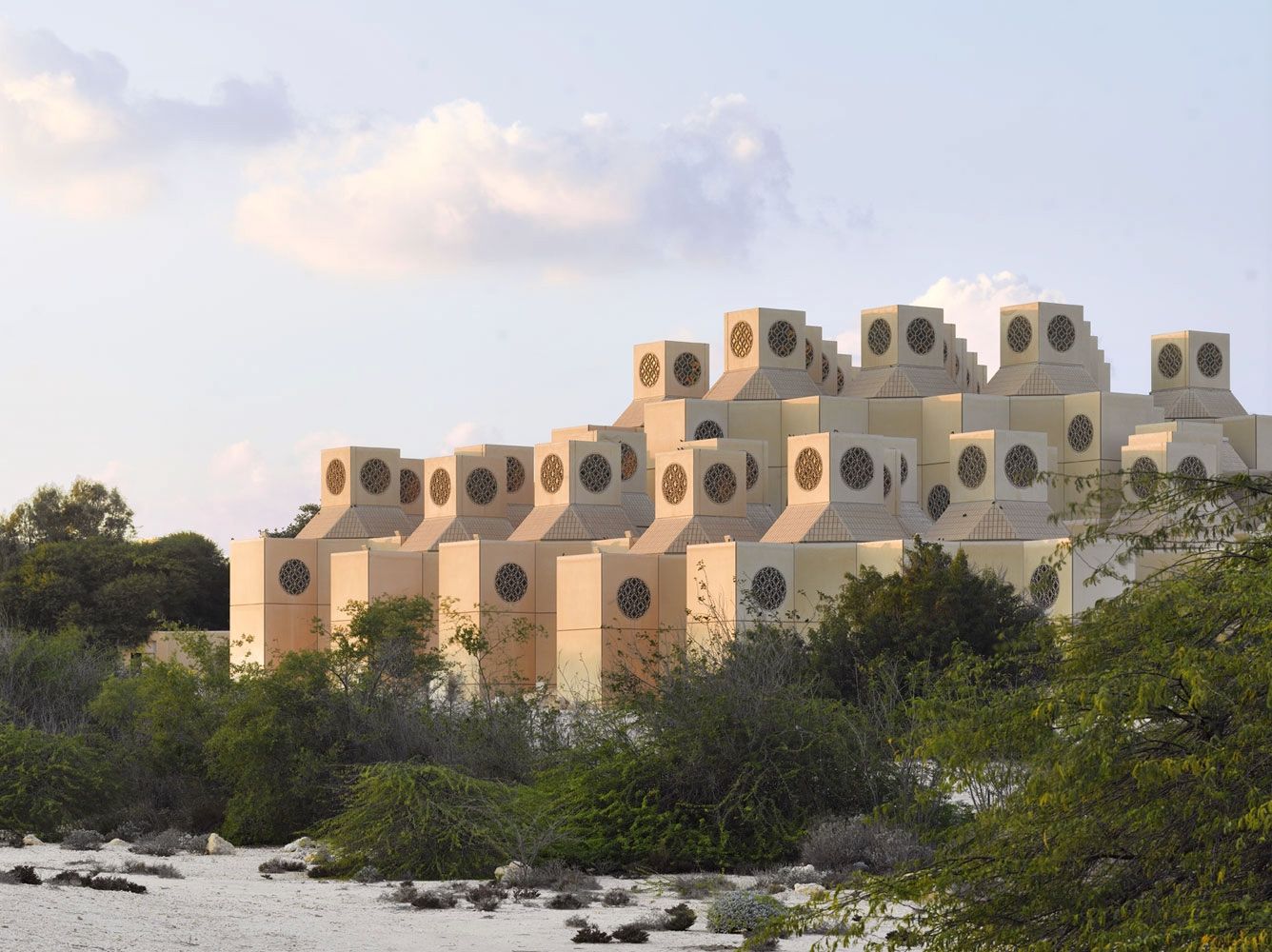 When Qatar hosted the 2022 FIFA World Cup, it wasn't just a moment for football - it was also an opportunity for cultural exchange, with architecture playing a major role amidst Doha's glittering towers and awe-inspiring stadiums, as well as the old souks and traditional buildings found across the country. Among these architectural sights is the campus of Qatar University, which played host to the Argentinian football team during their legendary run at the tournament (to say nothing of Messi's room, which has since been preserved and transformed into a miniature museum).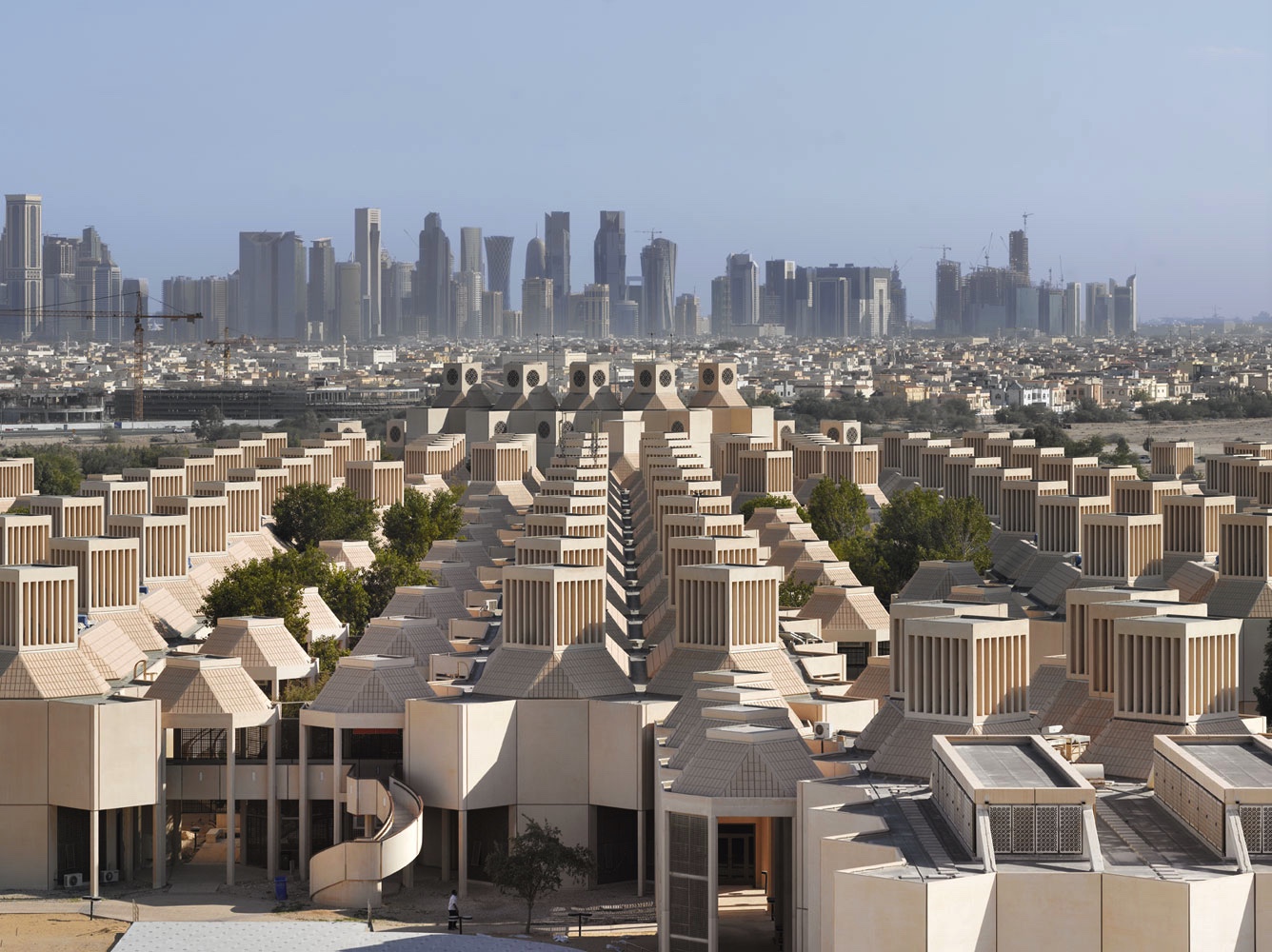 The university's story began in 1973, when Egyptian architect Kamal El Kafrawi was commissioned by UNESCO to design the campus. Since its inauguration in 1985 it has become an emblem of Qatar's modernity through an iconic design that thoughtfully blends traditional Arabian architecture with modern techniques. The entire campus was built with precast cladding and low-rise concrete modules creating a complex grid of octagons which were shortlisted in the Aga Khan Award for Architecture in its 1989 cycle.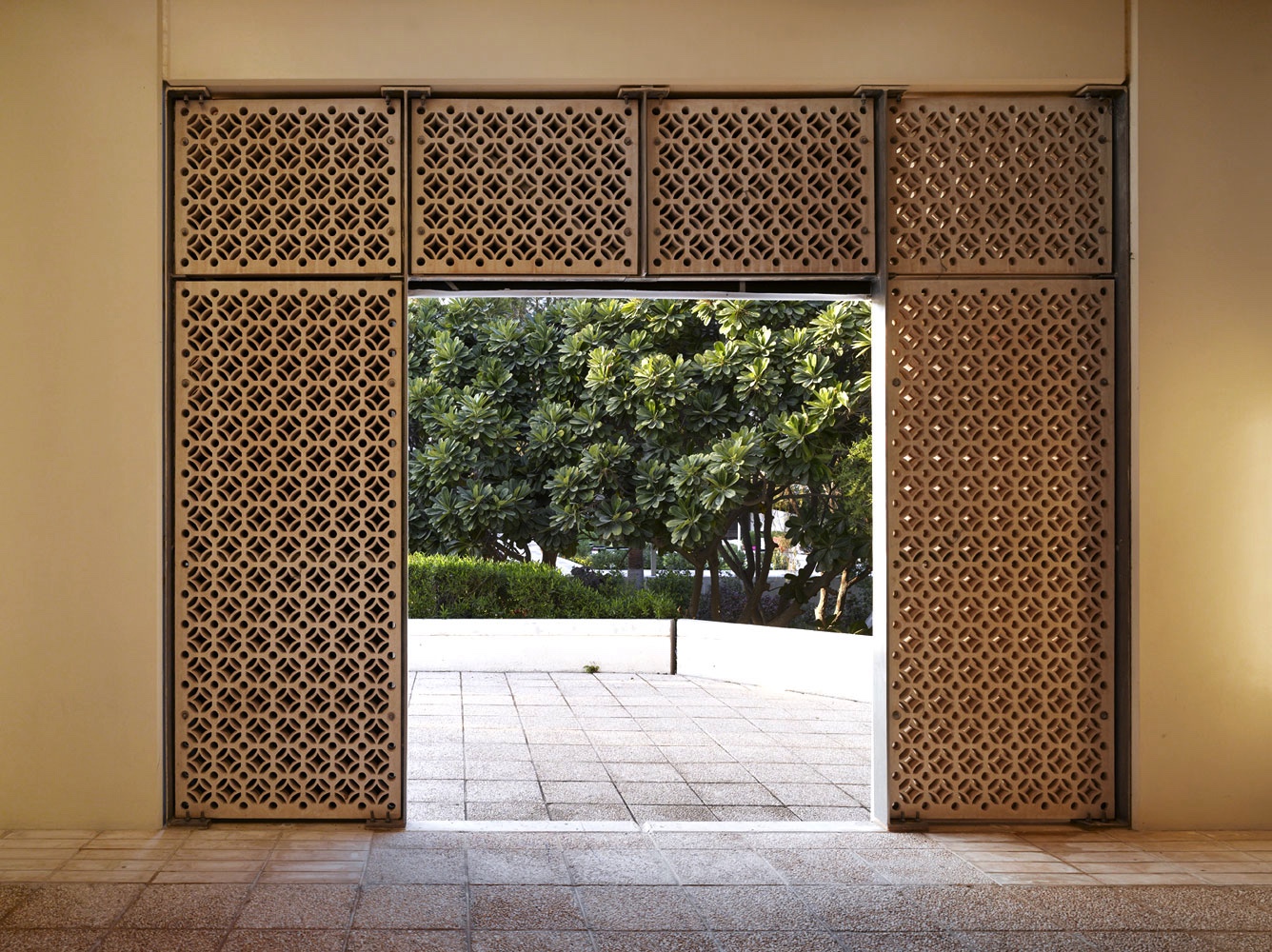 Sitting on the edge of a wadi, El Kafrawi's design employs a variety of traditional features such as the hundreds of wind catchers and Mashrabiyyas that provide beautiful visuals and pleasant indoor environments. Courtyards are covered by tree canopies and shading screens to act as communal areas while hosting vegetation and fountains between the octagonal modules. Meanwhile, rooflights host calligraphy panels designed by Egyptian calligrapher Ahmed Mustafa.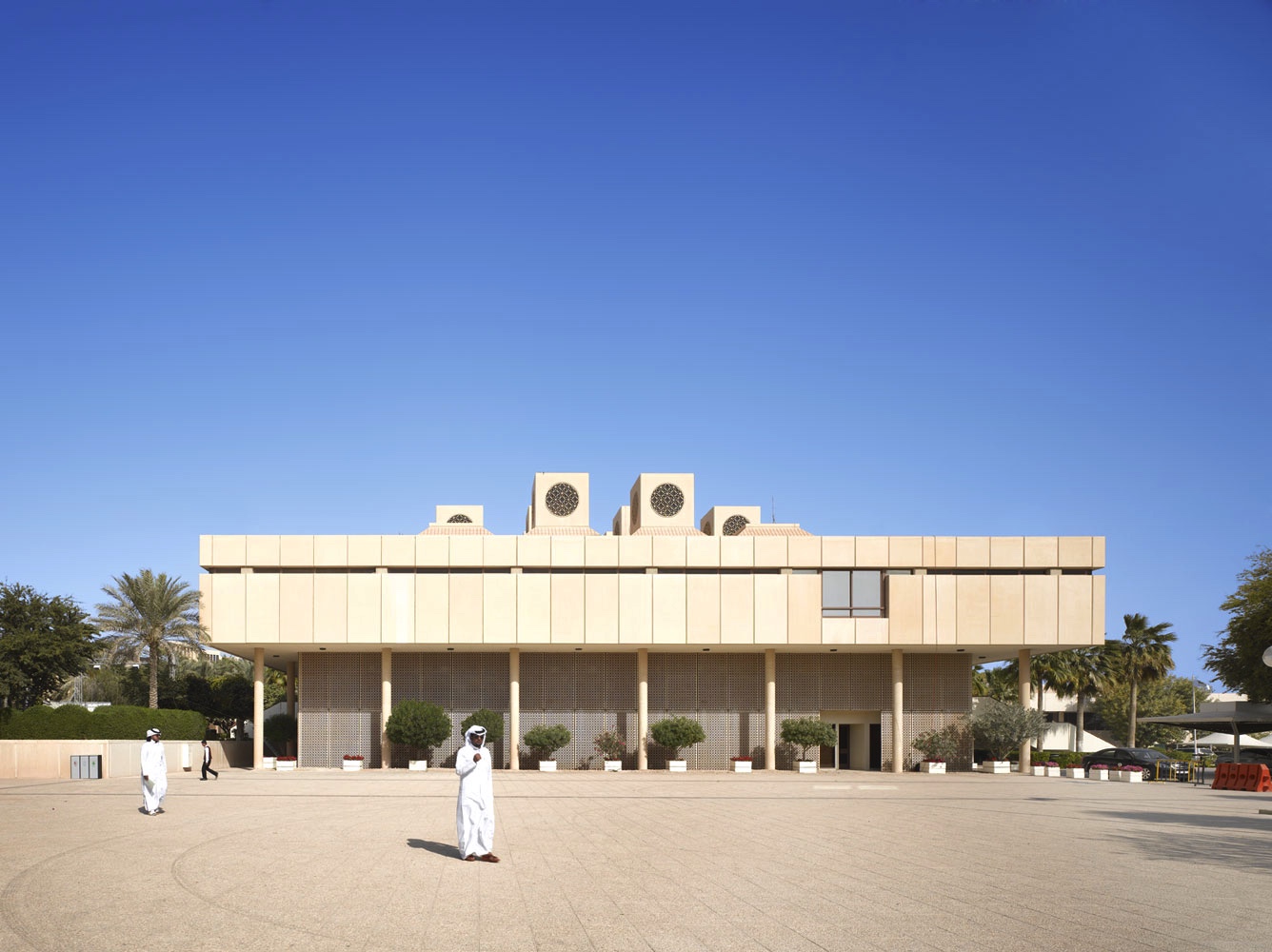 After working for a time in Egypt and in Poland (where he worked on the restoration of old Warsaw), El Kafrawi settled in Paris before embarking on projects in Qatar in the 1970s. In this groundbreaking project, the acclaimed Egyptian architect and academic created a masterclass in using traditional wind catchers (the traditional 'Bagdir' in the gulf and 'Malkaf' in Egypt) with a modern interpretation.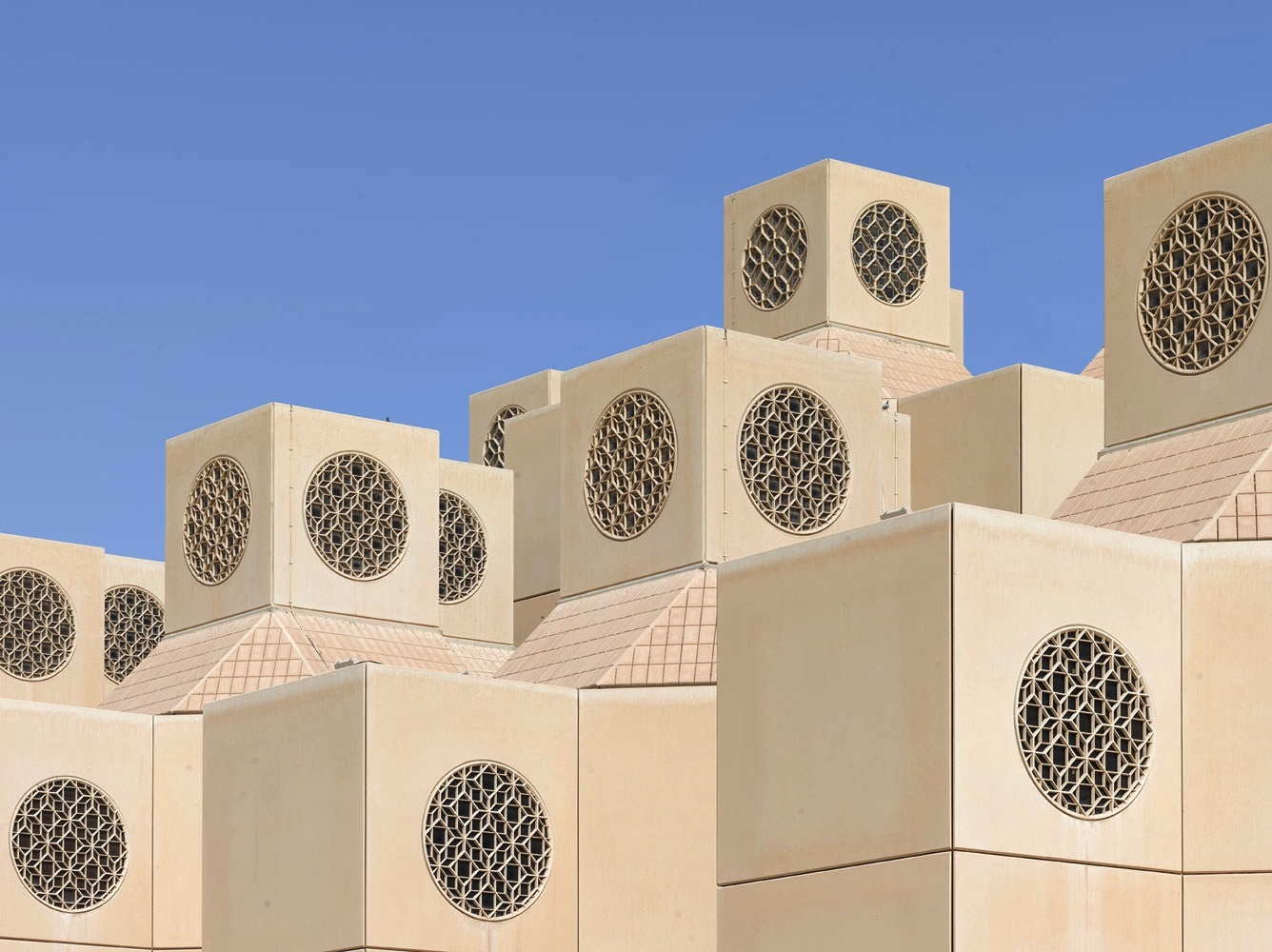 Wind catchers mark the entire project, placed on top of the octagonal and square geometry to use natural ventilation and light in combating the harsh environment. After all, Doha is warm during winter and scorching during summer. El Kafrawi supplemented them with Mashrabiyas for further protection and aesthetics, diffusing light without isolating the spaces.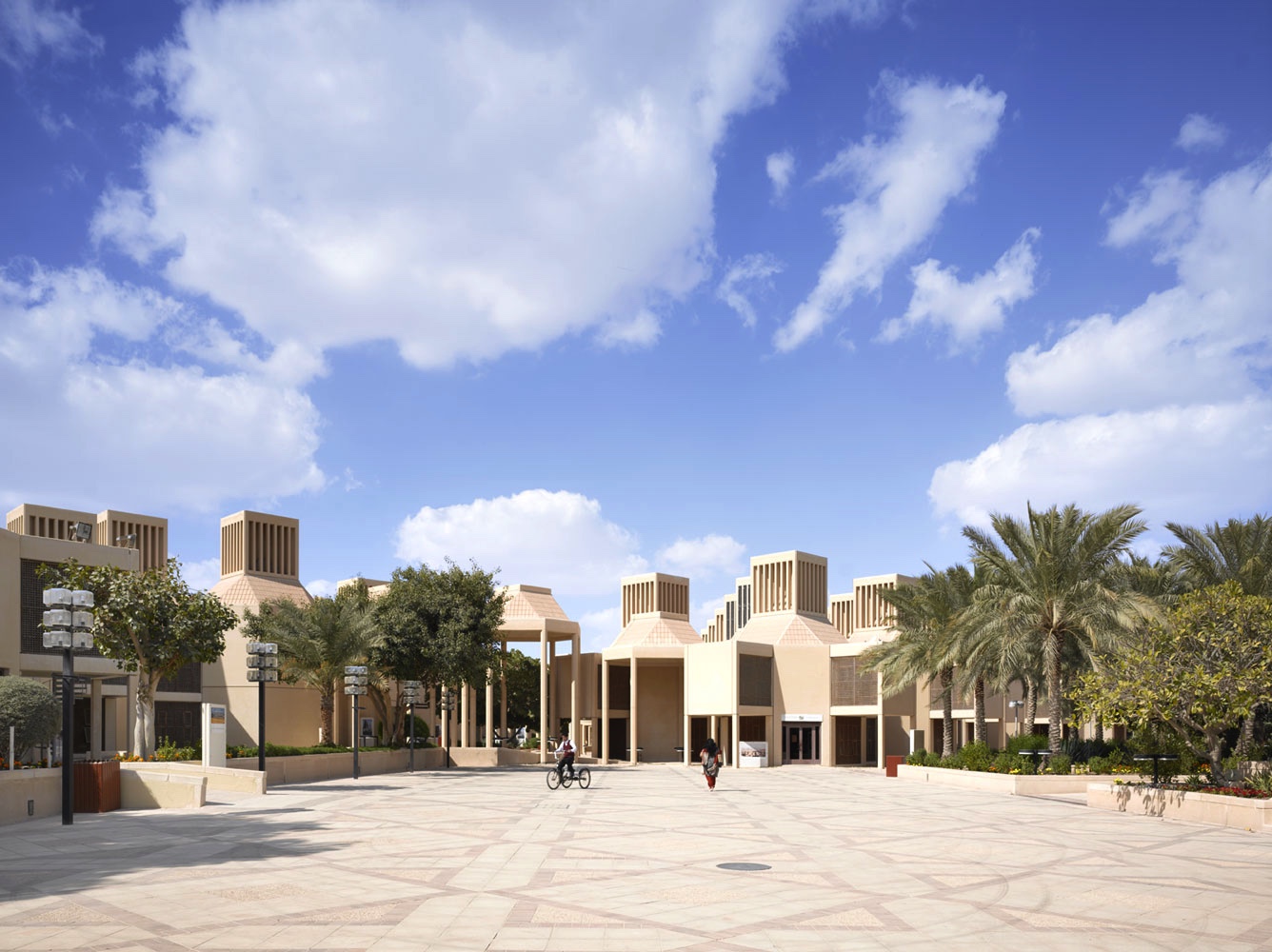 Academic buildings were planned within a circular road in a grid consisting of modular octagons. Each one is connected to two lobbies, the first used as a transition area and the second provides natural light. The interconnected octagons are grouped along corridors, drawing on the significance of corridors in traditional Qatari architecture. Despite their complexity, the octagons provided a variety of internal spaces that are evocative of those associated with souks.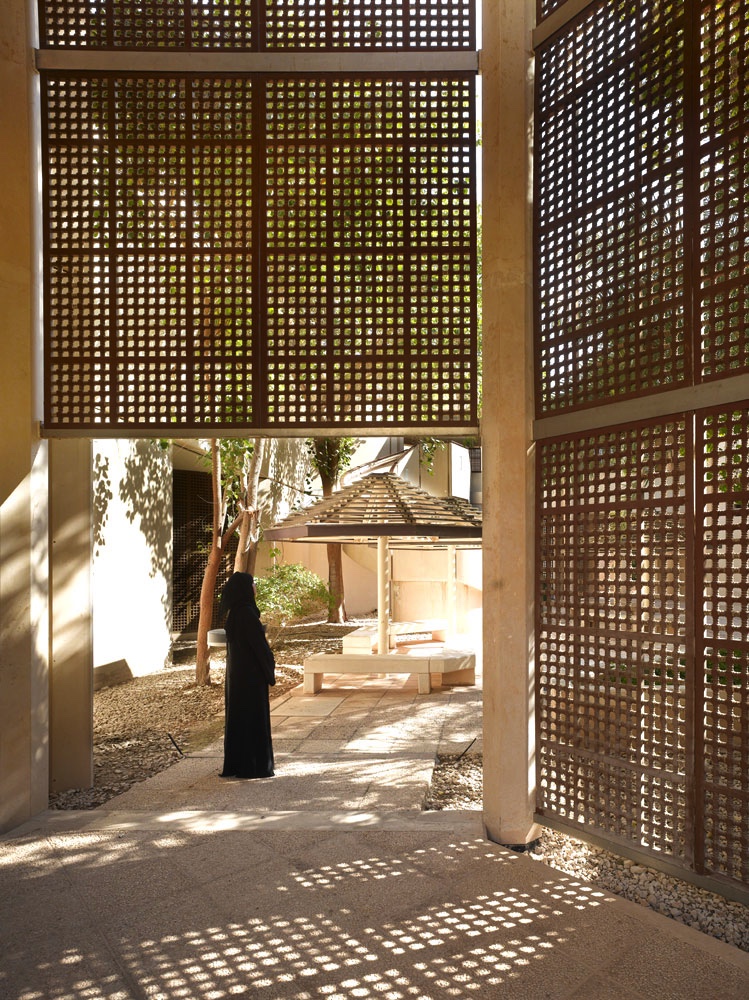 Aside from its technical novelty, the design was equally as significant on a social level as it marked a shift in emphasis on education in Qatar and the region.. It was considered progressive, at the time, to propose a single campus for both women and men. Despite having segregated facilities, the campus shares plenty of communal areas such as a central library, faculties, administration centres, and student activities and sports facilities, hosting over 6,000 students.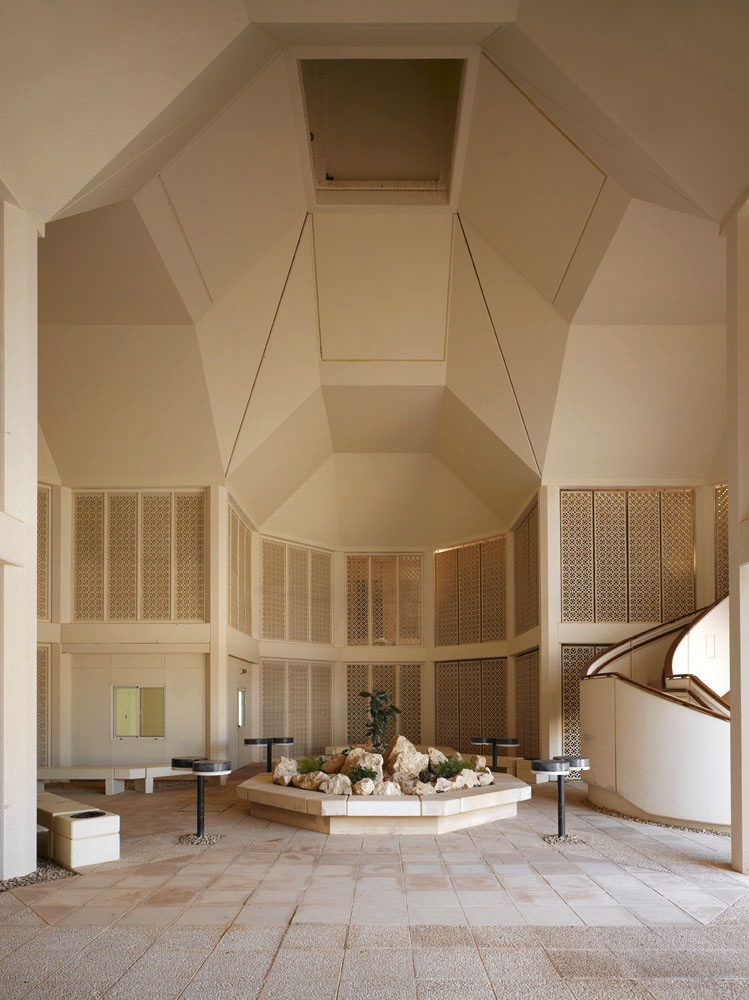 El Kafrawi's design concept proved contemporary and provided all the necessary requirements of a modern campus, all while managing to integrate traditional elements in order to control how the campus is experienced. Arabian architecture has always been about adapting to local climate and materials through science, and Qatar University's campus stands as proof that traditional design works with modernisation.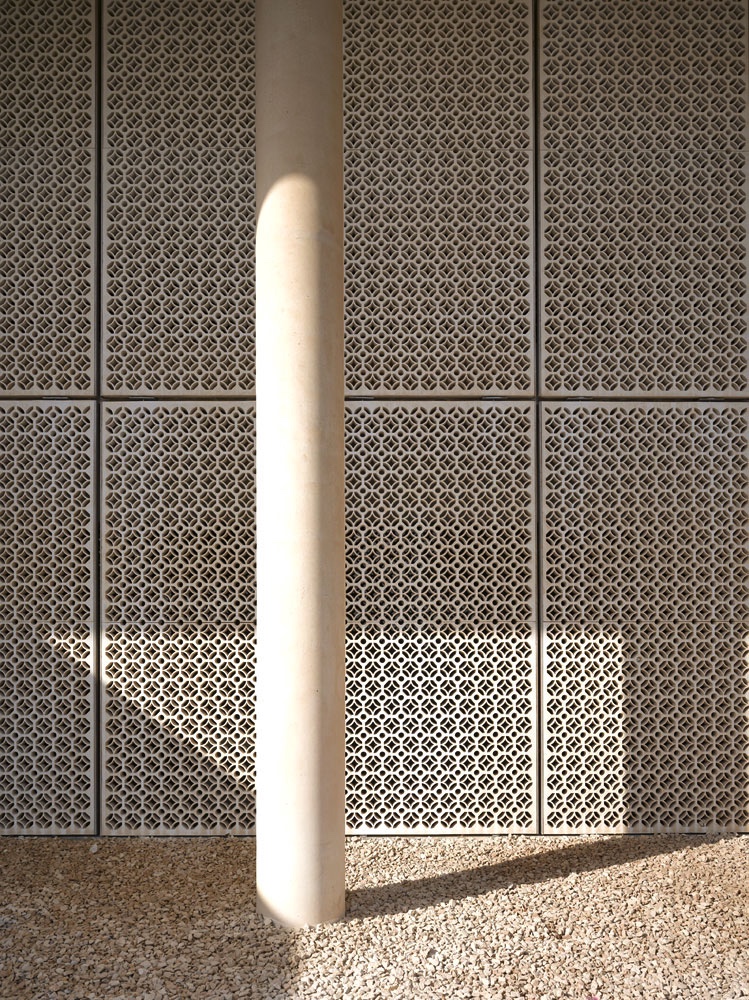 Photography Credit: Roland Halbe