Escape to This Dreamy Conceptual Home by Nara Studios
From hyper realistic textures to detailed pottery, this conceptual desert home has an immersive atmosphere.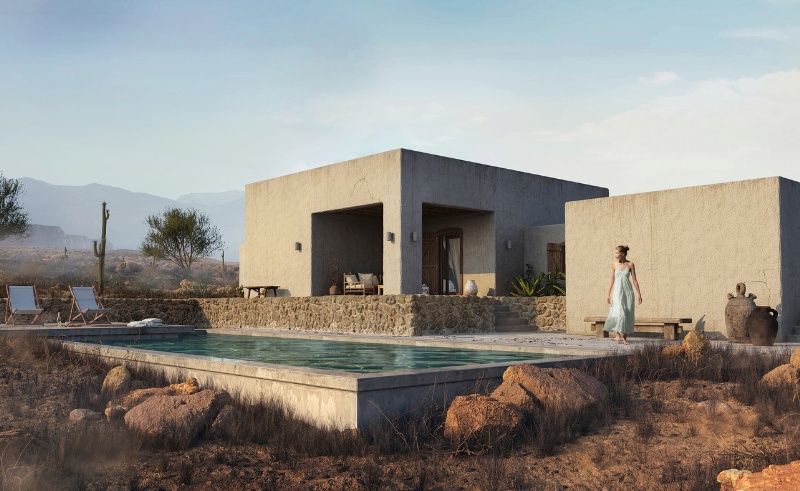 Through the aesthetics of 'Deserted', a visualisation project of a EKRAVD design, Cairo-based visualisation studio Nara Studio is calling you to step into a captivating world, where modernity meets the rugged beauty of the desert, creating a world of elegance and tranquillity.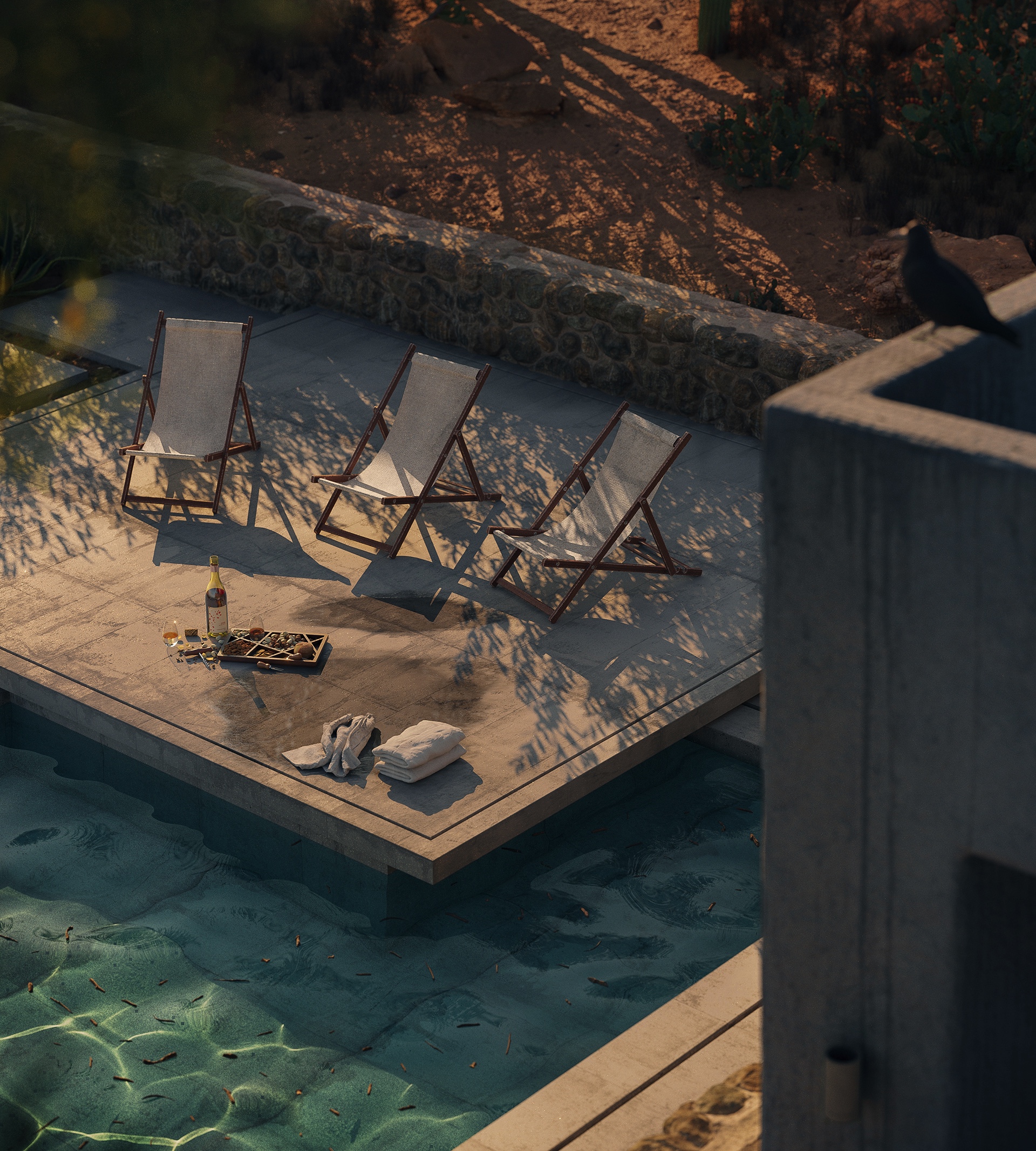 "This project is for those who appreciate the artistry of modernism and the allure of luxury living," co-founders Mohamed Tosson, Hady El Kholy and Sherif Medhat tell SceneHome. "The creative direction was to merge the harsh desert environment with the sleek, modern lines of the house and pool in a way that transports viewers into a world of pure wonder."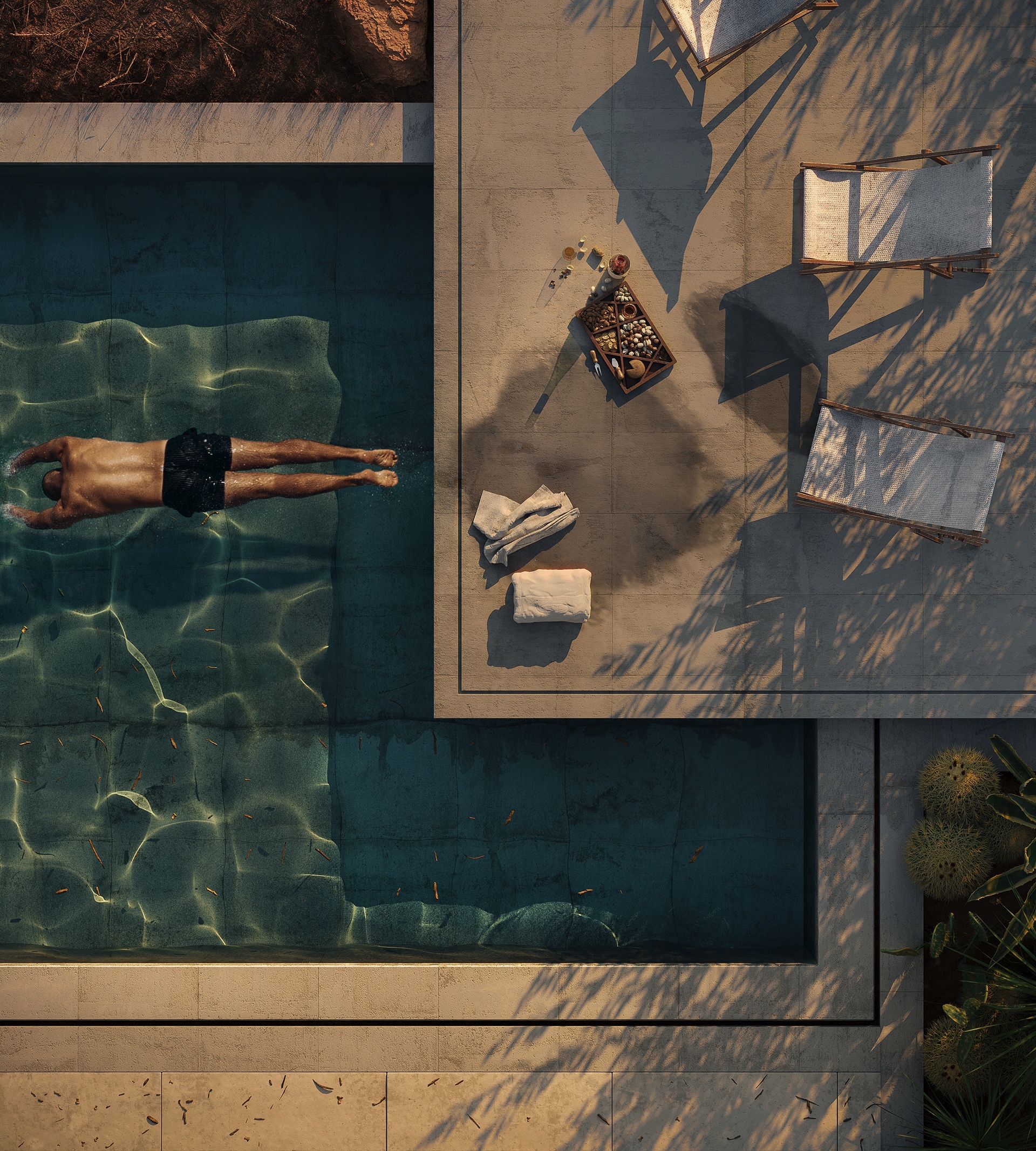 Journeying through this secluded abode, you're escorted with an air of peaceful serenity. The landscape was carefully curated to create a uniquely immersive atmosphere, from hyper realistic renderings of rough textures such as dirt, rock and desert shrubs, to intricate details of the pottery.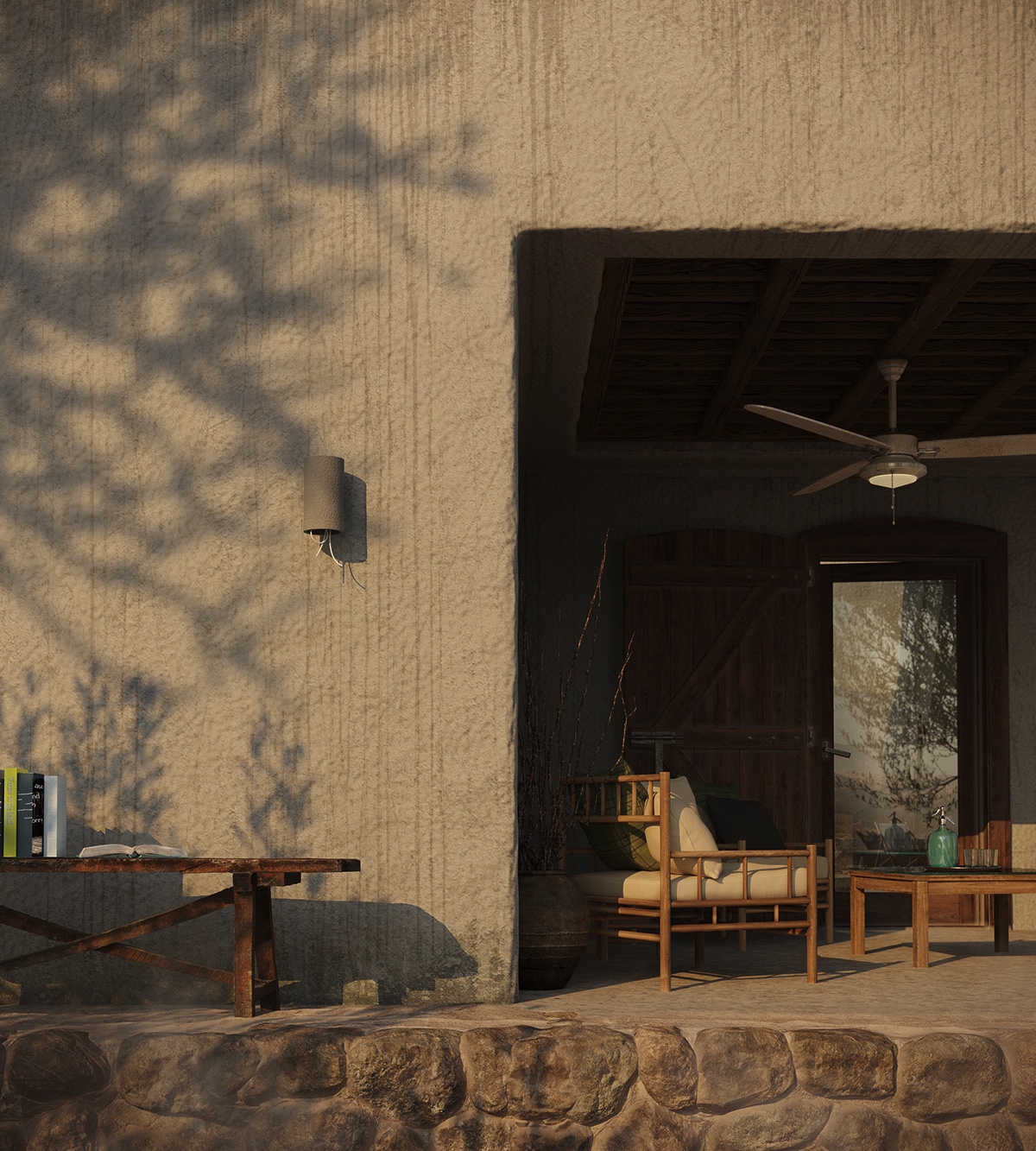 "Every element of the design was meant to cater to your visual sense," they continue, as textured doors and windows frame the beauty of the surroundings. The colour palette in 'Deserted' was inspired by the vastness of the desert landscape, embarking on a voyage of warm hues that exude relaxation. Meanwhile, lighting effects provide natural sunlight that's positioned to further enhance the mood.